Powerful Cyclone Strikes Pacific Islands
The strongest Pacific cyclone of 2015, Pam, struck the small island nation of Vanuatu located in the South Pacific this past week and brought with it extreme conditions as it topped the cyclone scale at a category five storm.
The cyclone developed about 1,000km northwest of Fiji last weekend as an area of thunderstorms organized under ideal conditions – sea surface temperatures were very high in the region, as high as 31°C, and shear was minimal. Pam continued to organize early this week. It struggled as it ingested some dry air into its core while heading towards Vanuatu but by Thursday morning it formed a large eyewall that was fairly symmetric. This meant that it had fought off the dry air and was intensifying rapidly. Peak strength was reached several hours before it reached the Vanuatu Islands, winds were sustained at 270km/h, gusting over 300km/h, and pressure bottomed out at extremely low values estimated by satellites to be around 890mb. Early Friday morning the storm's eye passed very close to several of Vanuatu's islands making it a worst case scenario situation. The islands were battered with 250km/h winds, storm surges of 6-8m and extremely heavy rainfall.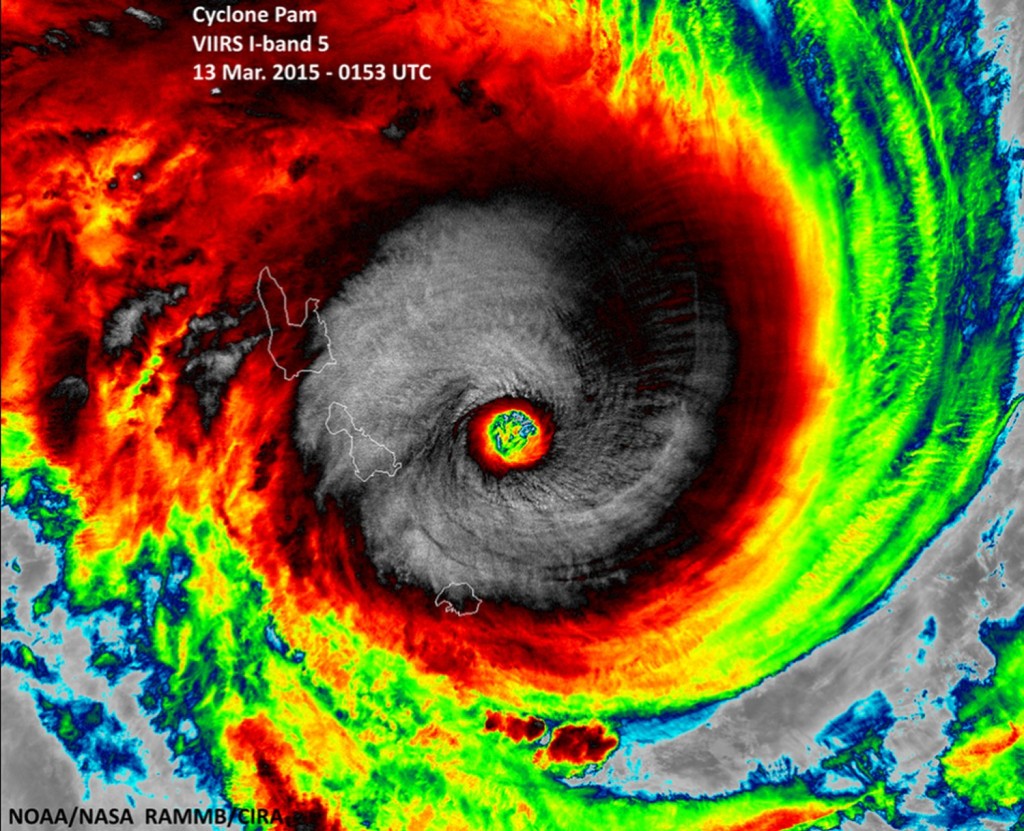 As of Friday evening rescue efforts were still underway while searchers made their way into remote regions that were completely isolated from the storm. Overall the infrastructure on the islands is not the best, with some houses simply made out of mud resulting in more damage than you'd typically see in a developed country. The largest city, Port Vila, was reported to be out of power and running water and had debris scattered across roads making travel difficult. There are unconfirmed reports of numerous deaths associated with this storm, but they have not been confirmed yet.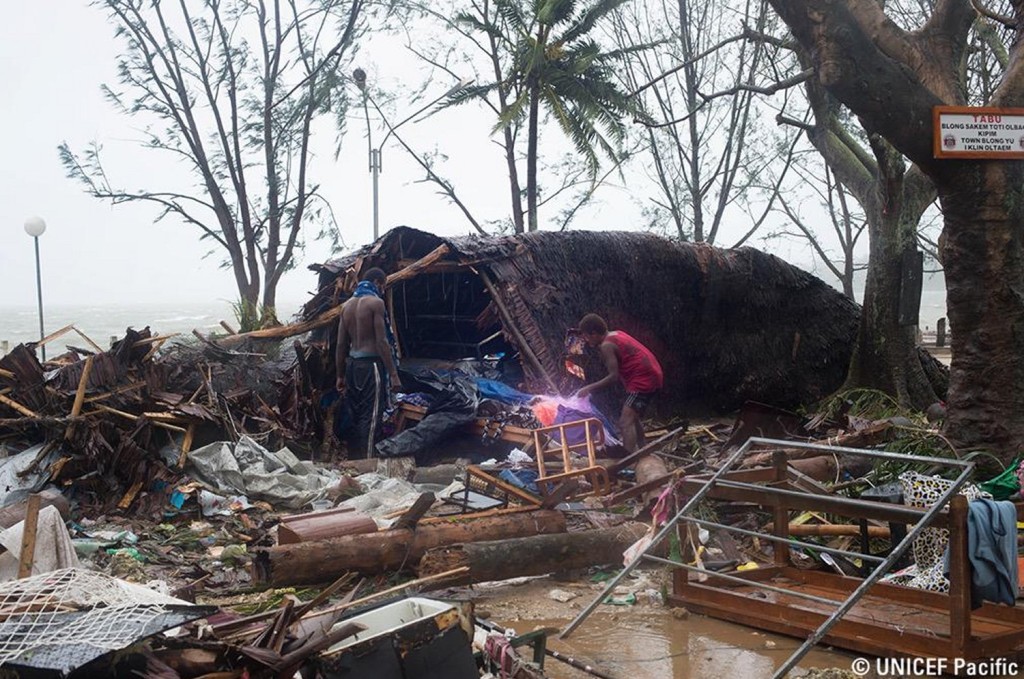 After Pam has finished its swipe through the Vanuatu islands, it is not expected have any other significant effect on any other island nations as it heads Poleward where it will weaken. The Pacific/Eastern Indian oceans have been extremely active this week, not only because of Pam, but there have been three other cyclones that were active at one time this week. Two of these made landfall on Australian soils (category three and category two), with minimal damage reported. With that said, there are no other areas of interest for possible formation of other cyclones as of Friday night.