The Eastern Pacific hurricane season is off to a record breaking start this year as hurricane Blanca formed south of the Baja Peninsula last week and meandered north towards it. Blanca finally made landfall early this past week on the Baja Peninsula; this is the earliest in the season that a hurricane has ever made landfall on the peninsula since records began.
Hurricane Blanca initially struggled with too much shear tearing the storm apart while it was organizing about 1000km southeast of the Baja Peninsula, but as it slowly drifted north, the environment became more favourable for development.  The storm quickly formed an eyewall and became a category four hurricane. After an eyewall replacement and cooler waters churned up from the stormy seas, Blanca weakened to a category one. However, not too long after, it restrengthened to a category four. By the time the hurricane approached the Baja Peninsula it had encountered cooler waters and slowly weakened to a tropical storm.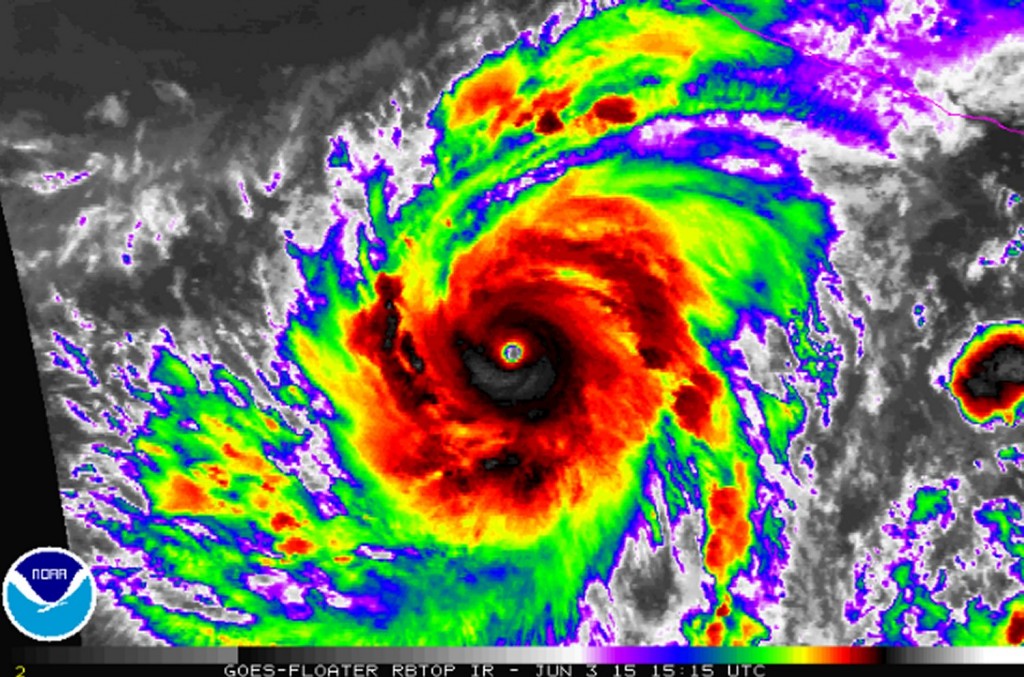 Although the storm was only classified as a tropical storm when it made landfall, bringing winds of 75km/h, the outages it caused were fairly significant. It caused 105,000 of the peninsula to lose power, and brought storm surges of about 5m to areas near the resort town of Puerto Vallarta, on the eastern shores of Mexico. In addition to that, the storm brought significant rainfall in the order of 75-150mm across the Baja Peninsula.  A few days ago, the storm transitioned into a depression over the southwest US and produced some rains over the drought-stricken state of California.
Yet another storm has formed this past week southwest of the Baja Peninsula – hurricane Carlos. Although this one did not strengthen to a category four like Blanca did, there is a chance that it brings another significant rainfall to the Baja Peninsula as a tropical storm by mid-week next week. The storm season for the East Pacific officially starts May 15th.