We'll have one more sunny day before conditions turn cloudy again. A low pressure system moving up from the United States will bring another round of dreary, wet weather.
Today will be quite nice in southern Manitoba. Temperatures will be near 10C under mainly sunny skies and light winds. The normal high for this time of year is only 1C, so conditions today are well above seasonal. Enjoy it, this may be one of the last nice days of the year!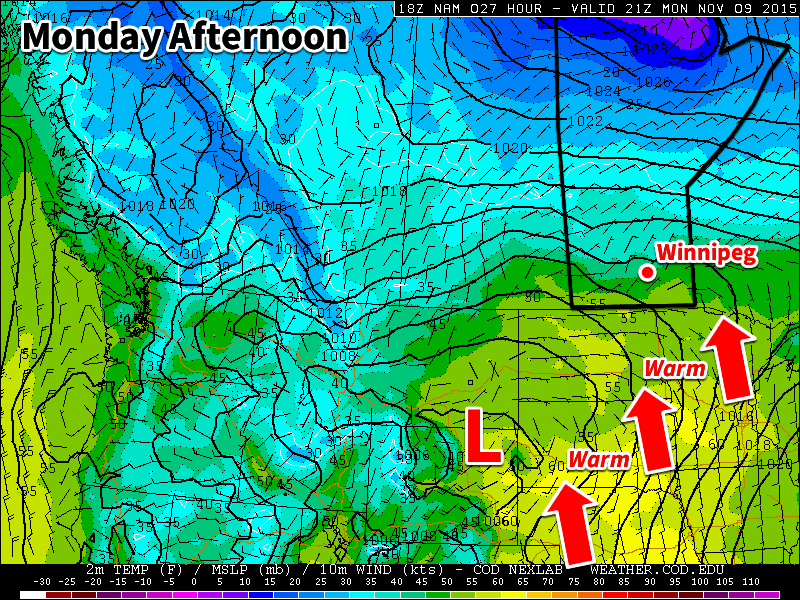 Tuesday will see the return of dreary, wet weather. A low pressure system moving up from the US will spread showery weather over southern Manitoba. Accumulations will be very light, but the cloudy, wet conditions won't make for a very nice day. Winds will be from the north at 20km/h.
Wednesday will see a continuation of Tuesday's grey weather. However, instead of just rain, we may see some snow mixed in as well. No accumulations are expected, but the white stuff is never a welcome sight at this time of year. Winds will be north-westerly at 20-30km/h with temperatures in the low single digits.
Long Range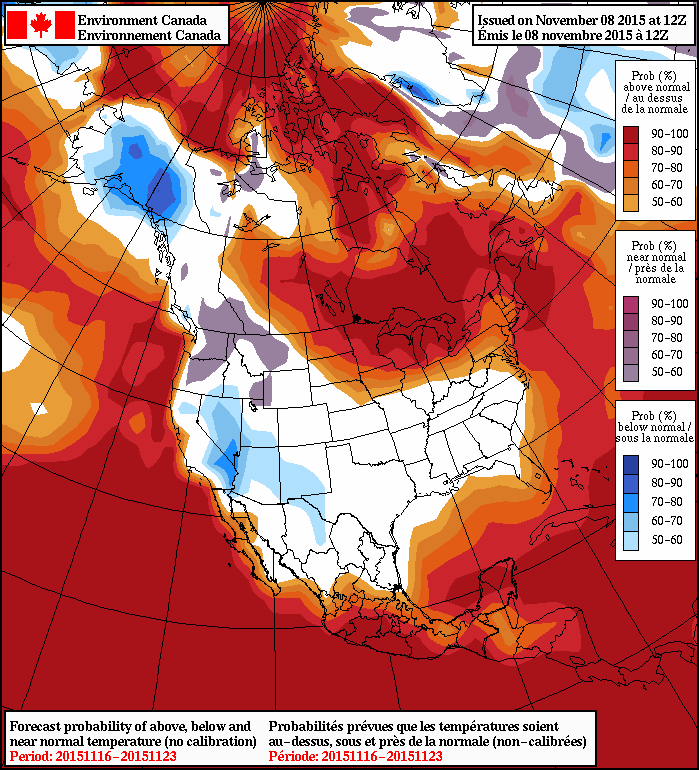 Long range models, such as the NAEFS pictured above, continue to strongly suggest that above-seasonal weather will last for most of November. Given the strength of El Nino this winter, expect to continue hearing a lot more about warmer than normal weather in the long range!