The warm weather bathing over southern Manitoba shows no end in sight as daytime highs above freezing will remain in place for the next week, absolutely rocketing past the seasonal high temperatures near -8°C.
The coming days will be dominated by a broad zonal flow over the southern Prairies that will maintain the unseasonal warmth over the region and continue to keep the Arctic air bottled up north. Mainly sunny skies over the coming days will help produce daytime highs near 3 or 4°C, some 10°C above normal for this time of year.  While we likely won't be hitting record high temperatures—which range from +5-12°C for the coming days—this period of warmth is nonetheless remarkable for early December.
For the coming days, temperatures will remain at least 8°C above normal for this time of year.  The prolonged period of warmth will result in a gradual erosion of the snowpack over the majority of the Red River Valley.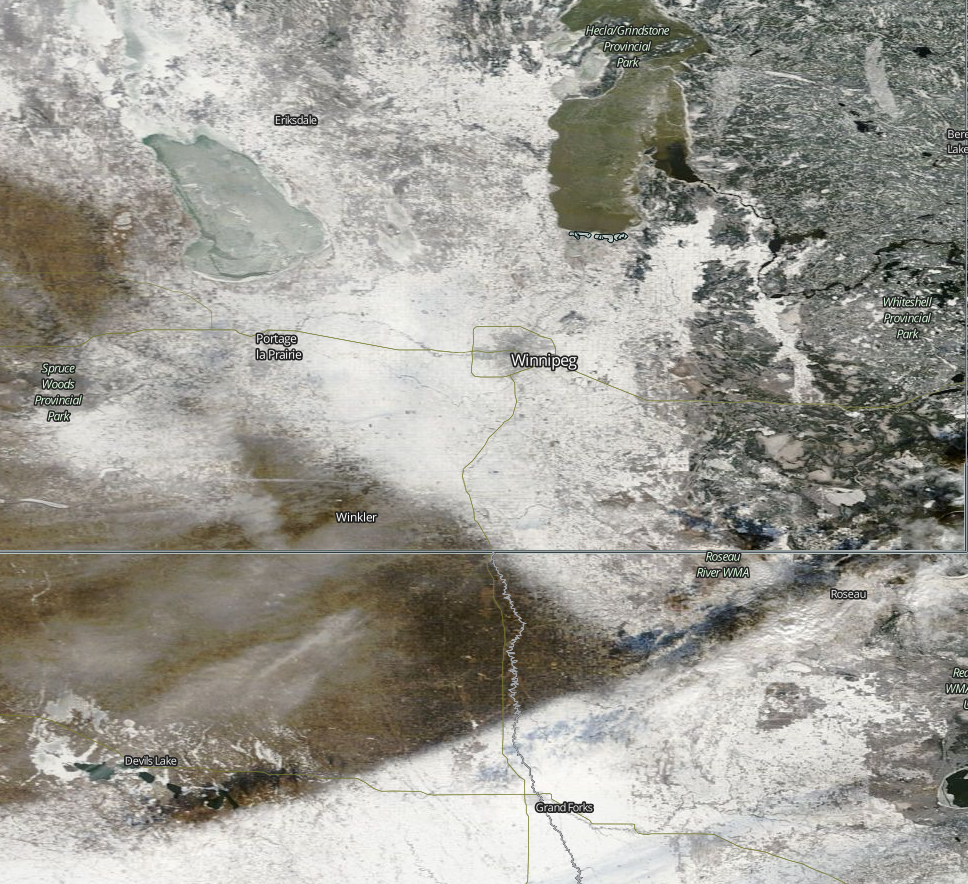 With little-to-no snow in the forecast, there's a decent chance that by the start of next week, there's a lot more bare ground showing around the Winnipeg area.
Other than the warm temperatures, there's little to talk about in the forecast.  Today will be a fairly windy day with southerlies increasing through the day to around 40-50 km/h this afternoon. Winds will subside tonight and remain relatively light through the weekend. Overnight lows will sit in the -2 to -4°C range.
Long-Range Outlook
Nothing but warmth.
Both the NAEFS and the CPC show very high probabilities of above-normal temperatures continuing through the coming week or two. Little-to-no precipitation is expected.
Enjoy the beautiful weather!