Winter will remain absent this week as temperatures remain well above seasonal and our meager snowpack continues to melt.
Today will remain well above normal for early December, as high temperatures across all of southern Manitoba remain near or slightly above zero. In the Winnipeg region, high temperatures are expected to creep just above the freezing mark, although skies are expected to remain mainly cloudy throughout the day. Winds will be breezy from the south at 20-30km/h.
Tuesday will once again be seasonably mild, with high temperatures near or just above freezing. A weak low pressure system will pass through or just south of southern Manitoba, potentially bringing some light rain or snow to some areas. Given the warm temperature profile, any snow that falls is unlikely to accumulate to much. On the other hand, if we see a bit of rain it will only aid the snowmelt.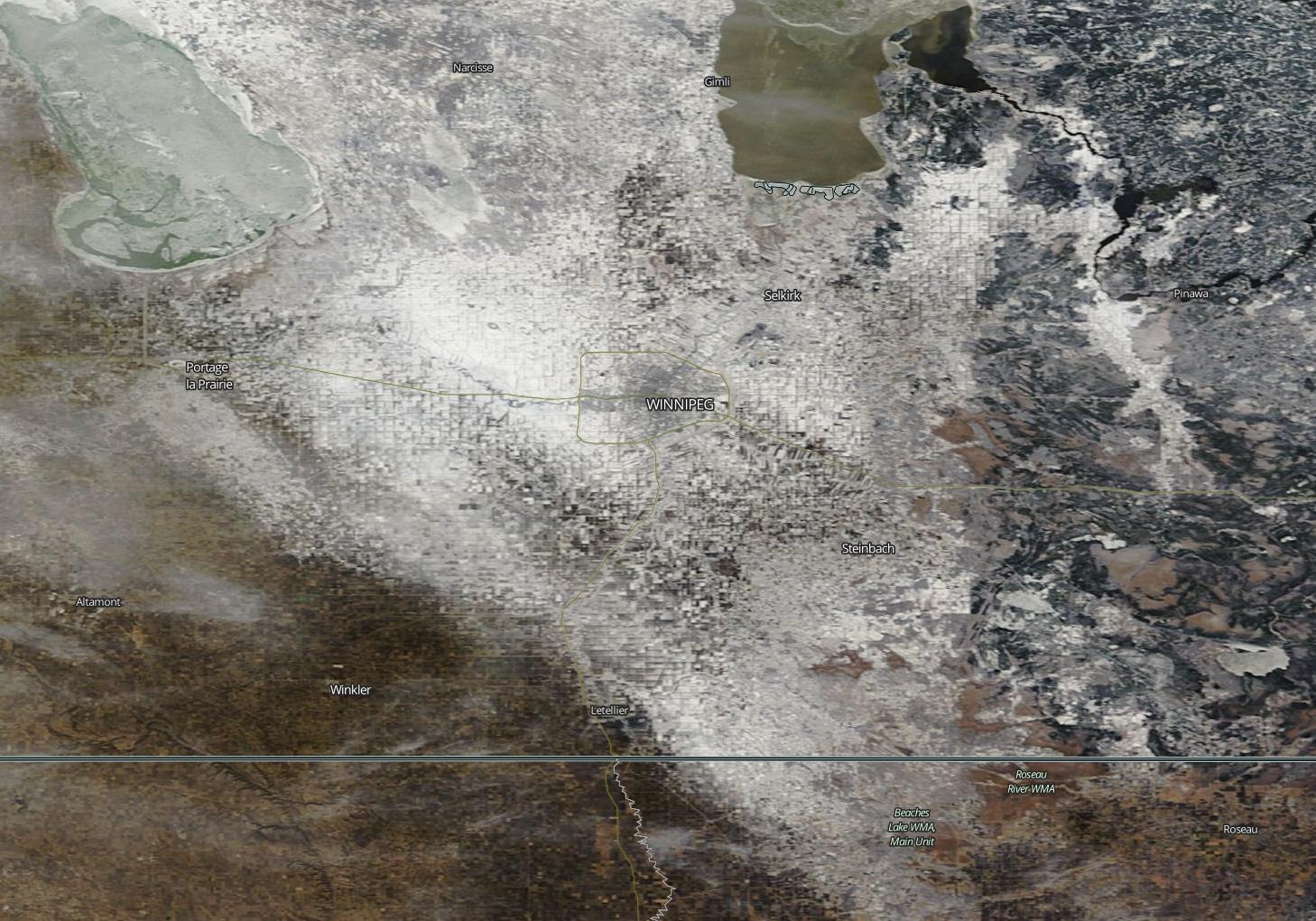 Wednesday will see temperatures climb above freezing in southern Manitoba, perhaps well above zero in snow-free areas. In the northern Red River Valley, high temperatures will only be a few degrees above freezing. Winds will be breezy from the south at 20-30km/h.
Long Range
Models continue to show above-seasonal weather for the foreseeable future. However, after this week temperatures may not be quite as warm as they've been of late. The average high temperature at this time of year is -8C and the average low is -18C, so don't expect temperatures to drop much below those values through the first half of December – particularly if we remain generally snow-free. The lack of snow reduces the reflectivity of the surface, allowing more sunlight to be absorbed, generating more heat in the lower atmosphere. So long as we don't have snow on the ground over much of the southern Prairies, we will maintain a built-in bias toward warm conditions.