Southern Manitoba will be under the influence of a potent Colorado Low moving out of Minnesota into northwestern Ontario, bringing snow, strong winds, and colder temperatures to the region.
It's been a bit of a path to get here, but Winnipeg will finally see some snow today, only 12 hours later than originally expected. Snow will blossom across the region early this morning — briefly mixed with freezing rain early this morning — and slowly push eastwards through the day, tapering off to light snow this evening. Snowfall totals will vary significantly across the Red River Valley, with as little as 2 or 3 cm expected over the western edge of the valley, and nearly 10 cm over the southeastern corner. Here in Winnipeg, 3-5 cm is most likely by the evening.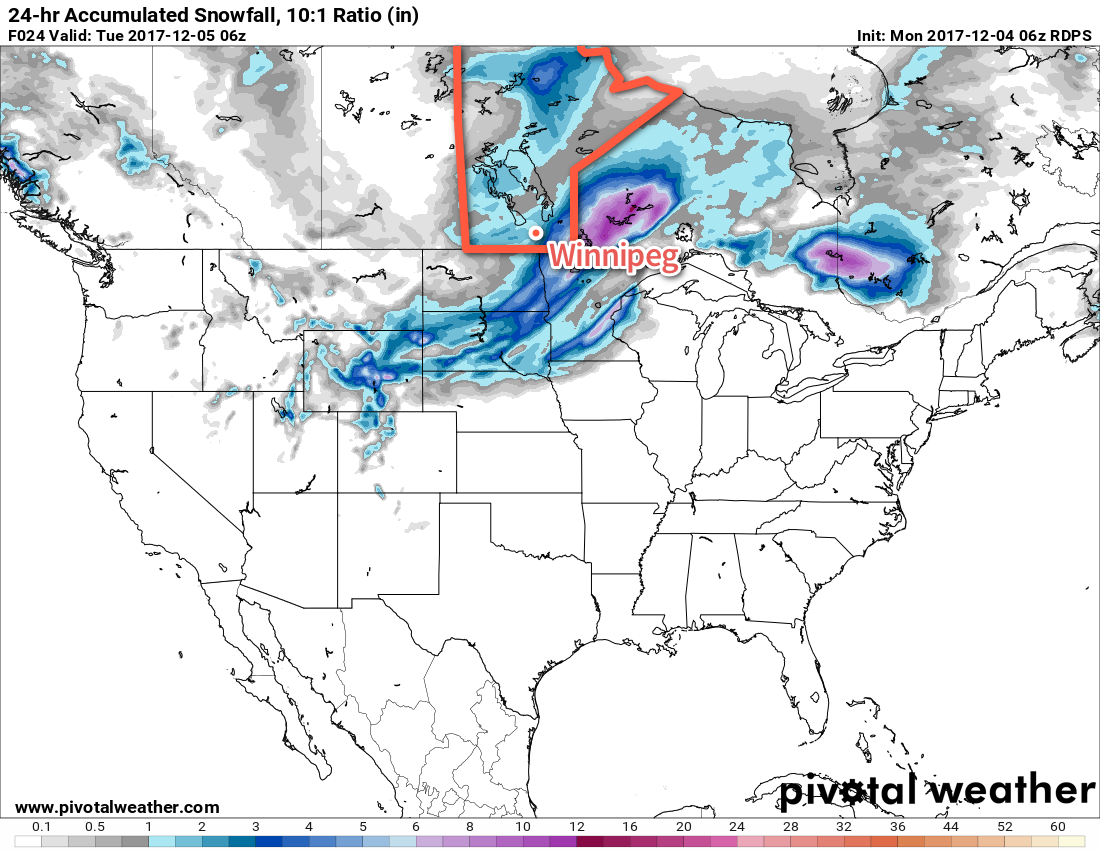 As the snow pushes eastwards this afternoon, it will be replaced by strong northwesterly winds of 40 to 50 km/h with gusts up to 70 km/h. These winds will combine with the fresh snow to produce areas of poor visibility in blowing snow. If you must travel this evening, be sure to check highway conditions, carry a survival kit, and give yourself plenty of extra time.
The strong winds will continue through Monday night and much of Tuesday.
These strong northwesterly winds will usher in a much cooler air mass and will seem a bit of a shock given the mild temperatures that have been in place the past weeks. Temperatures in Winnipeg will drop from -3°C this morning to around -7°C this evening, then continue towards a low near -12°C tonight. Temperatures will struggle to recover on Tuesday with a high of only around -10°C. As the strong winds begin to ease on Tuesday evening, temperatures will head towards an overnight low near -5°C.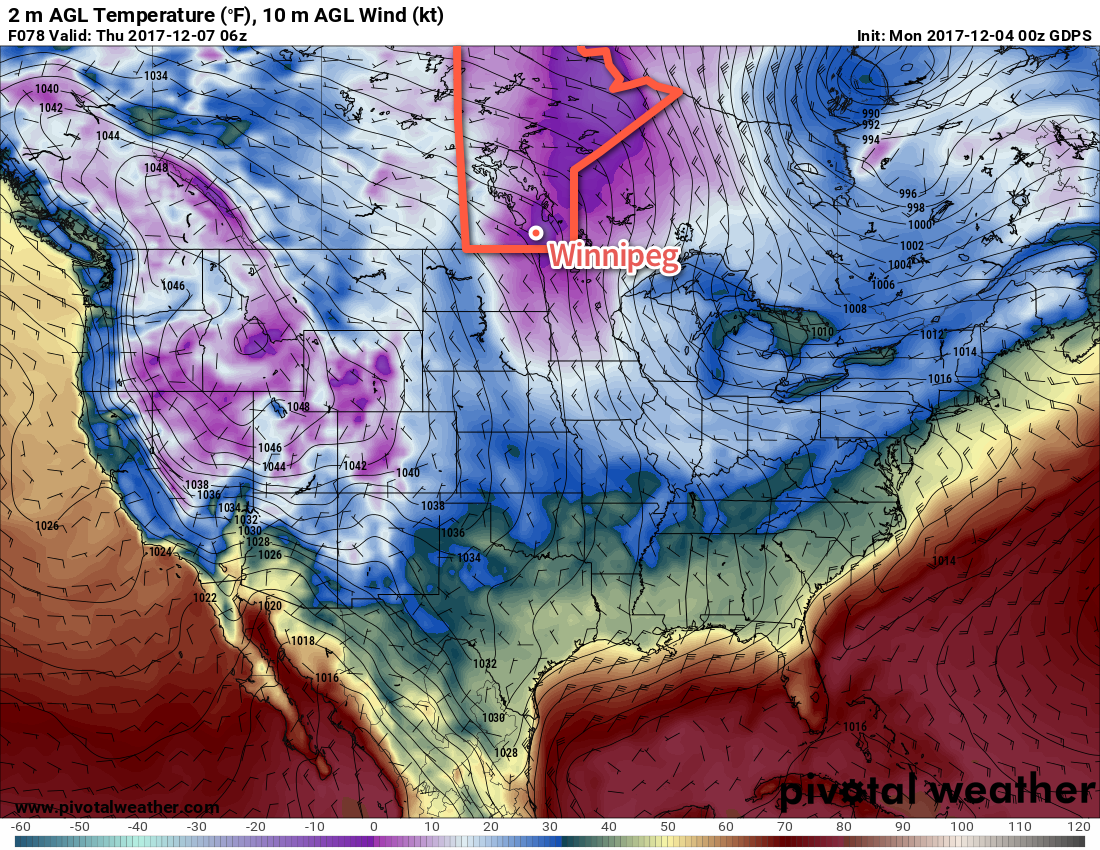 On Wednesday, the cloud cover should finally clear out of the region as temperatures head to a high near -11°C. Winds will continue out of the northwest at 20 to 30 km/h. An Arctic ridge will then move in on Wednesday night, turning winds light and sending overnight lows down to around -18°C.
Long Range Outlook
The remainder of the week will continue with sesaonal to below-seasonaltemperatures, with more cloud pushing back into the region. The coming weekend looks to bring variable cloud and near-seasonal temperatures before colder temperatures return next week.
Winnipeg's seasonal daytime high is currently -8°C while the seasonal overnight low is -17°C.