Temperatures will remain seasonably cool in Winnipeg through the weekend with several chances for rain as a slow-moving low pressure system moves through the region.
Winnipeg will see mainly cloudy skies today with a breezy easterly wind keeping temperatures seasonably cool with a high near 17°C.  There will also be on-and-off chances for rain today as the city remains along the eastern flank of an area of showers and thunderstorms moving through western Manitoba and the western Red River Valley. By mid-afternoon the showers should push north of the city, leaving Winnipeg with cloudy skies for the remainder of the day.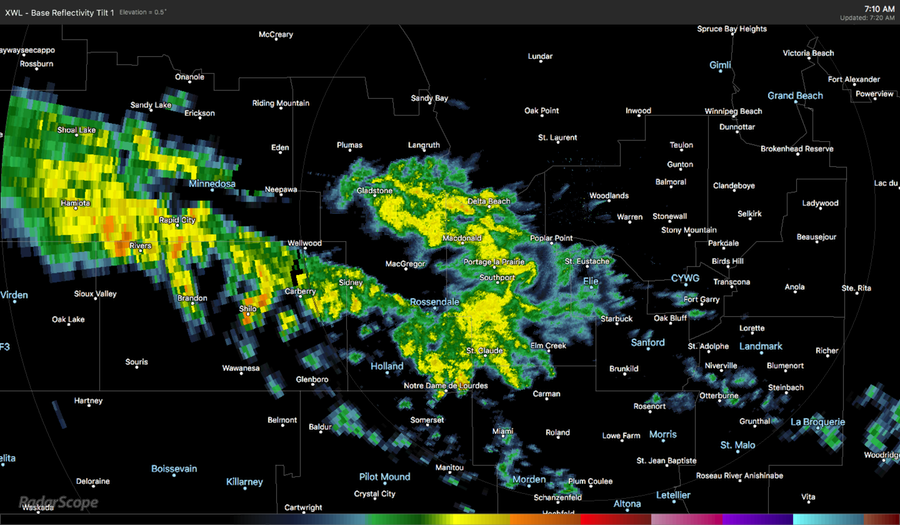 Overnight, the city will see a chance of more showers or thunderstorms as the slow-moving low crosses the Red River Valley. The best chance for any precipitation will be after midnight. The breezy winds will continue out of the east near 30 km/h with temperatures dipping to a low near 13°C.
Saturday will bring more cloud and a chance of some light showers to the city. It will be another cool day with a high of just 16°C. Southeasterly winds near 30 km/h in the morning will shift to westerly at 10 to 20 km/h in the afternoon. The cloud will begin to break up Saturday night as winds pick up out of the northwest to 30 km/h. Temperatures will dip to a low near 7°C.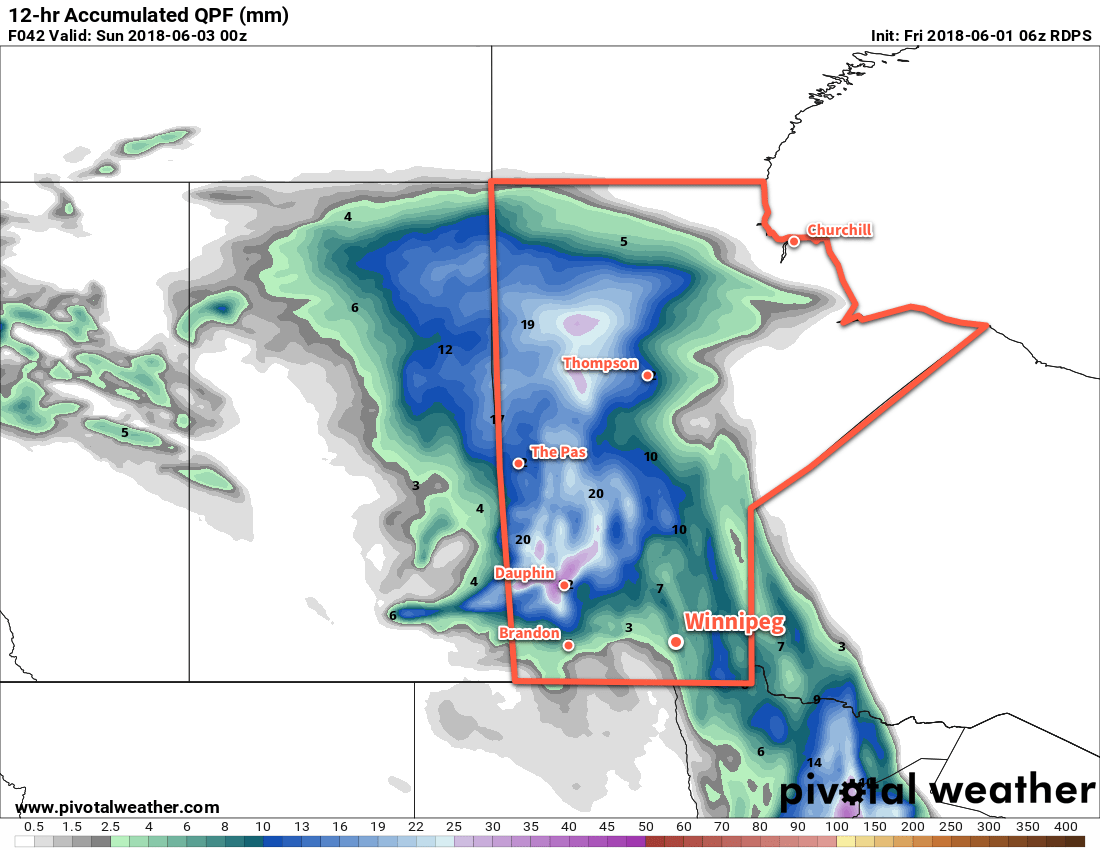 Sunday will finally bring the sun back to the region as the clouds clear out. Winds will remain out of the northwest at 20 to 30 km/h and temperatures will reach a high near 19°C. Winnipeg will see a few clouds Sunday night with a low near 8°C.
Long Range Outlook
Next week will bring temperatures closer to seasonal values. Tuesday into Wednesday look to bring a slight chance of some showers or thunderstorms, otherwise conditions look quite pleasant.
Winnipeg's seasonal daytime high is currently 22°C while the seasonal overnight low is 9°C.