Winnipeg will see relatively pleasant conditions through the rest of the work week, but the chance for rain will return for the weekend.
Winnipeg will see mainly sunny skies today with just a few afternoon clouds thanks to a ridge of high pressure in the area. The city will see a seasonably warm high near 26°C with light southeasterly winds in the afternoon. Skies will stay mainly clear tonight with temperatures dipping to a low near 12°C.
On Thursday, a weakening low pressure system will spread showers into southwestern Manitoba, but the system will fall apart before the rain is able to make it this far east. That said, the city will see increasing cloudiness in the afternoon as the remnants of this system move into the region. Temperatures will reach a high once again near 26°C with southeasterly winds near 20 km/h. Skies will stay mostly cloudy on Thursday night with just a slight chance of showers. The city will see a low near 14°C.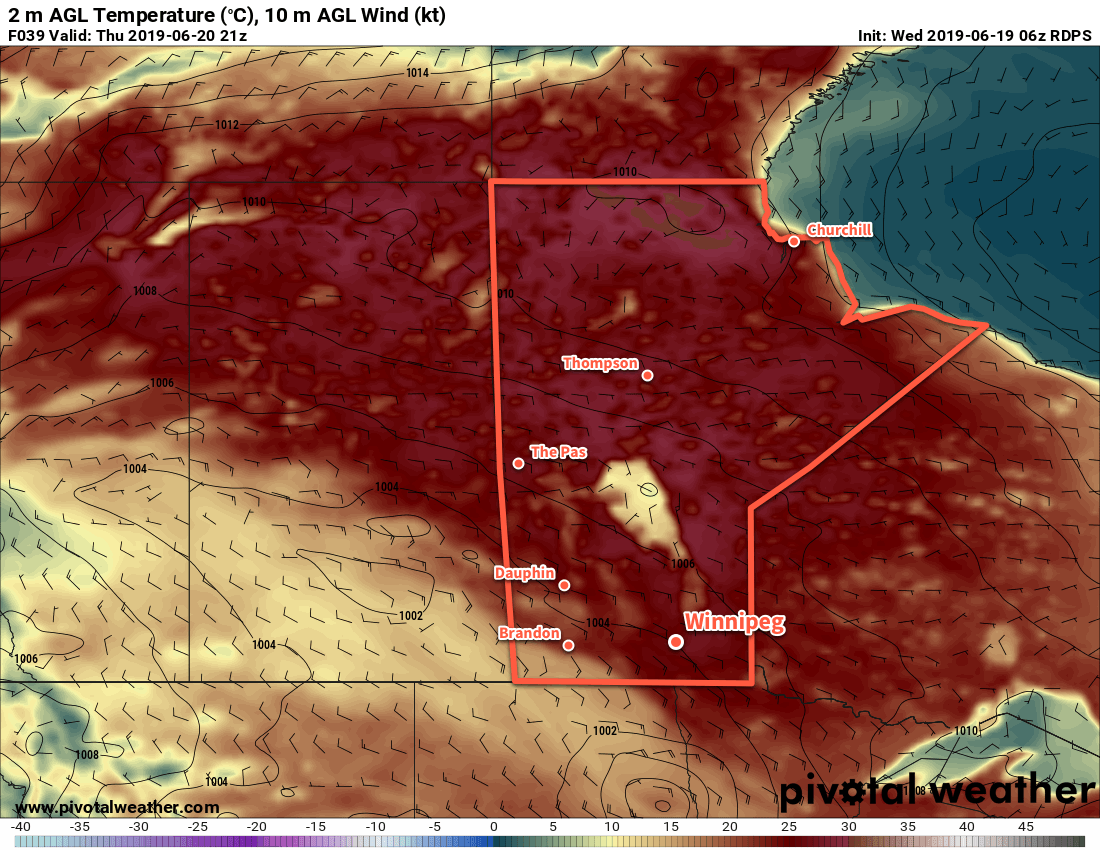 Mostly cloudy skies will continue over Winnipeg through Friday with a chance of showers or thunderstorms developing in the evening. The cloudy skies will keep things a bit cooler; the high temperature for the city looks to be around 21°C. Winds will be a bit more pronounced on Friday as they pick up out of the southeast at 20 to 30 km/h. There will be a continued chance of showers through Friday night as the temperature dips to a low near 15°C.
Long Range Outlook
For the weekend, conditions will turn unsettled as an upper low over Alberta and Saskatchewan starts digging southwards into the United States. As pushes southwards, the upper-level flow over southern Manitoba will strengthen out of the southwest and upper-level disturbances will begin moving through the region. This will result in unsettled conditions with showers and/or thunderstorms possible both Saturday and Sunday. It's possible that rainfall could be heavy in some of these showers and some forecast models show the potential of 25 to 50 mm of rain through portions of the Red River Valley this weekend.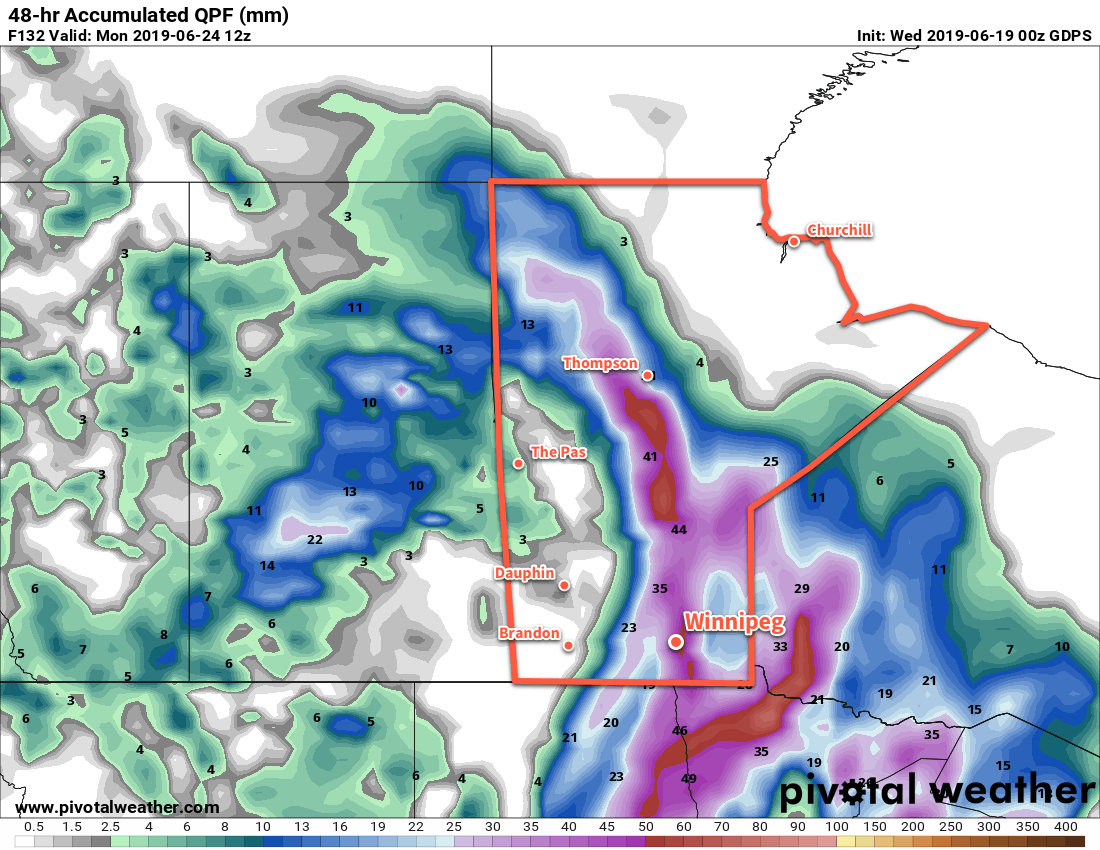 That said, it's not going to rain right through the weekend; the showers will develop in waves as each upper-level disturbance moves through. Daytime highs should continue in the low 20s through the weekend.
Next week, skies look to clear out with seasonably warm temperatures right through the week.
Today's seasonal daytime high in Winnipeg is 24°C while the seasonal overnight low is 12°C.