Winnipeg will enjoy two mild days before what may be a significant winter storm moves into the province.
Winnipeg will enjoy seasonable warmth over the next couple days. An upper level ridge moving across the region will usher in southerly winds and warmer weather. Both today and tomorrow will see highs climb towards 20°C with southerly winds of 20 to 30 km/h. The city should see plenty of sunshine both days and seasonably mild overnight lows.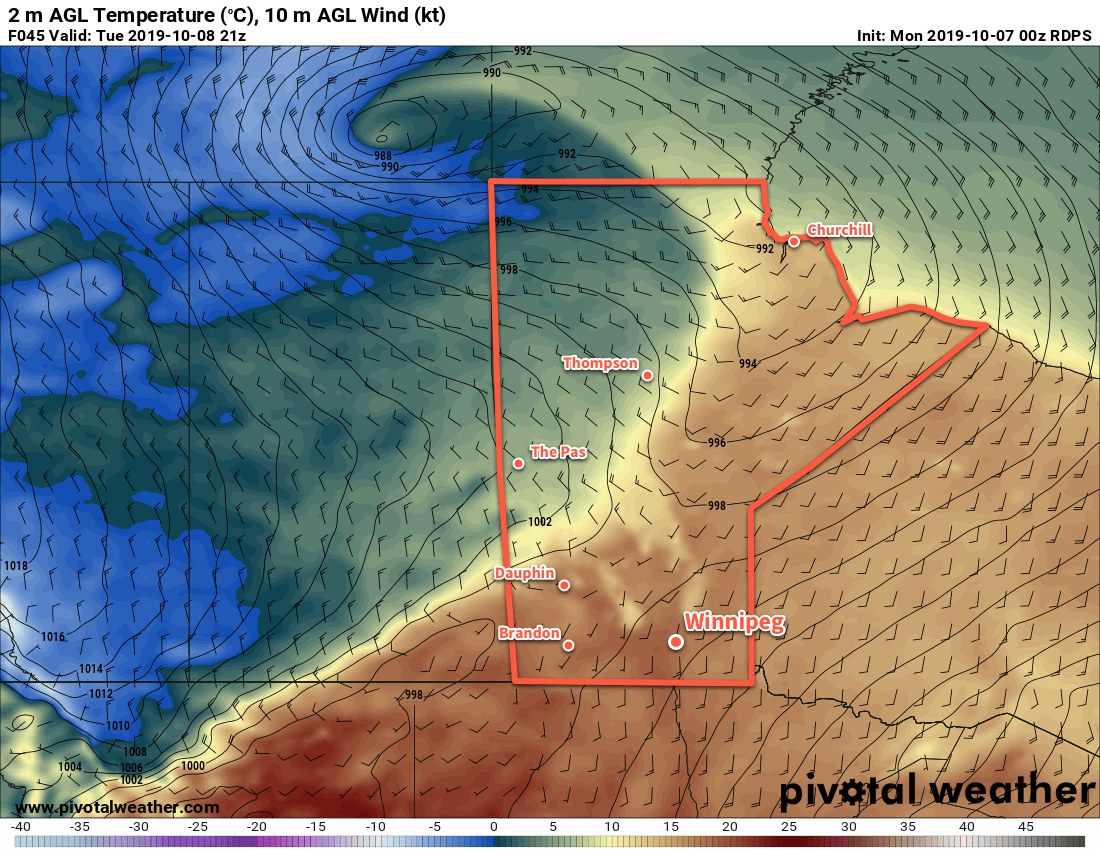 Unfortunately, a significant change in the weather is on the way for Wednesday. A potent low pressure system tracking through the Northwest Territories will combine with a deepening long-wave trough to send a cold front surging southeastwards across the Prairies. It will push into southern Manitoba on Wednesday, bringing much cooler temperatures and cloudy skies. Winds will strengthen to 30 gusting 50 km/h out of the north and the entire region will see a chance of showers.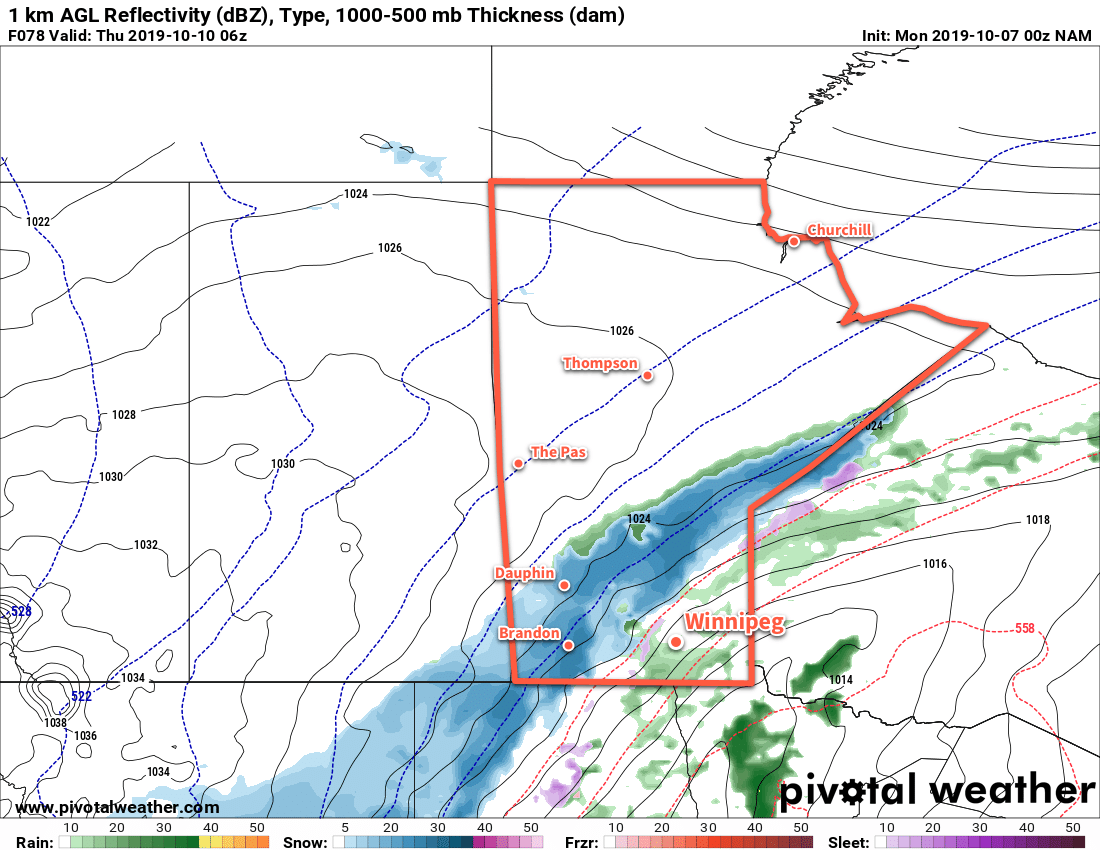 The precipitation will organize on Wednesday night with heavier bands lifting northeastwards out of the Dakotas. There's some uncertainty right now, but it's possible that the rain mixes or changes over to snow sometime Wednesday night.
Long Range Outlook
Before anything else: there is still significant uncertainty with how the weather will develop later this week. With that said, southern Manitoba may see a multi-day winter storm on Thursday through Saturday. A potent Colorado Low will begin lifting northeastwards on Thursday, spreading moderate to heavy precipitation into the region. While this happens, northerly winds will strengthen and sustain a feed of cold Arctic air into the region. As the low reaches Lake of the Woods on Friday, it is forecast to stall out for 24 to 48 hours. This will result in bands of precipitation back into southern Manitoba, gradually changing to snow.
Exactly how much precipitation the region sees and what it falls at is uncertain; there's a lot of ways this forecast can change between now and then. If this ends up on the snowier side, it could end up being a fairly major snowfall with at least 20 to 30 cm of the white stuff. Persistent rainfall may reduce snowfall amounts in some areas. But more rain isn't exactly a desirable thing for a region whose rivers are already swollen with excess rainfall over the past month. This system could easily produce another 25 to 50 mm over the region which, if falling as rain, would quickly find its way into the river and aggravate overland flooding issues that exist in areas of the province.
We'll be keeping an eye on this system as it develops and have more details in our Wednesday morning forecast.
Today's seasonal daytime high in Winnipeg is 13°C while the seasonal overnight low is +2°C.