Winnipeg will see a period of windy conditions ahead as milder Pacific air builds into the region.
Conditions will remain seasonably chilly in Winnipeg today with a high near -15°C. The tail end of an Arctic ridge is keeping the cold temperatures in the region today, but a big change is right around the corner. Skies will stay sunny today but winds will gradually pick up out of the south, reaching this afternoon. The winds will keep up through the night with temperatures remaining steady around -14°C. Cloud cover will begin moving into the Red River Valley late overnight.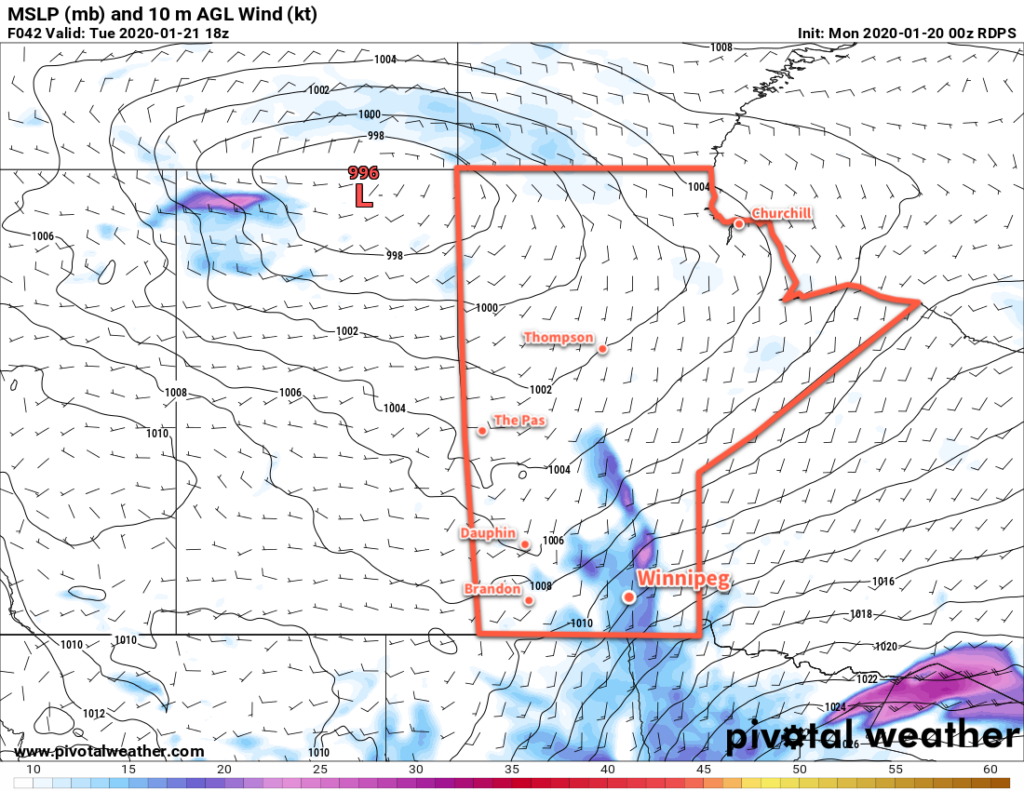 Tuesday will bring mainly cloudy skies to Winnipeg and area with moderate southerly winds gusting up to 60 km/h. Temperatures will continue to climb as the mild Pacific air continues to push towards the region; Winnipeg will see a seasonably warm high near -8°C. The wind will finally ease on Tuesday night as temperatures hover around -8°C.
Mainly cloudy skies continue on Wednesday with a mild high near -4°C and light winds. Temperatures look like they'll drop to a low near -13°C on Wednesday night under mostly cloudy skies.
Long Range Outlook
The rest of the week looks warmer, warmer, warmer! There will be plenty of cloud around as temperatures gradually climb towards the freezing mark. The region will likely see highs near -1°C by the weekend into next week. No significant snow is in the forecast.
Today's seasonal daytime high in Winnipeg is -13°C while the seasonal overnight low is -23°C.