Winnipeg will finally get a break from the heat as seasonal temperatures with a marked drop in humidity return.
The next two days in Winnipeg will bring great summer weather to the region. The city will see plenty of sunshine with highs climbing to 30°C. Winds will be out of the west today at 20 to 30 km/h, but should be light on Tuesday. Most notable will be a notable drop in humidity; dew points should fall into the low to mid-teens today and stay there for Tuesday.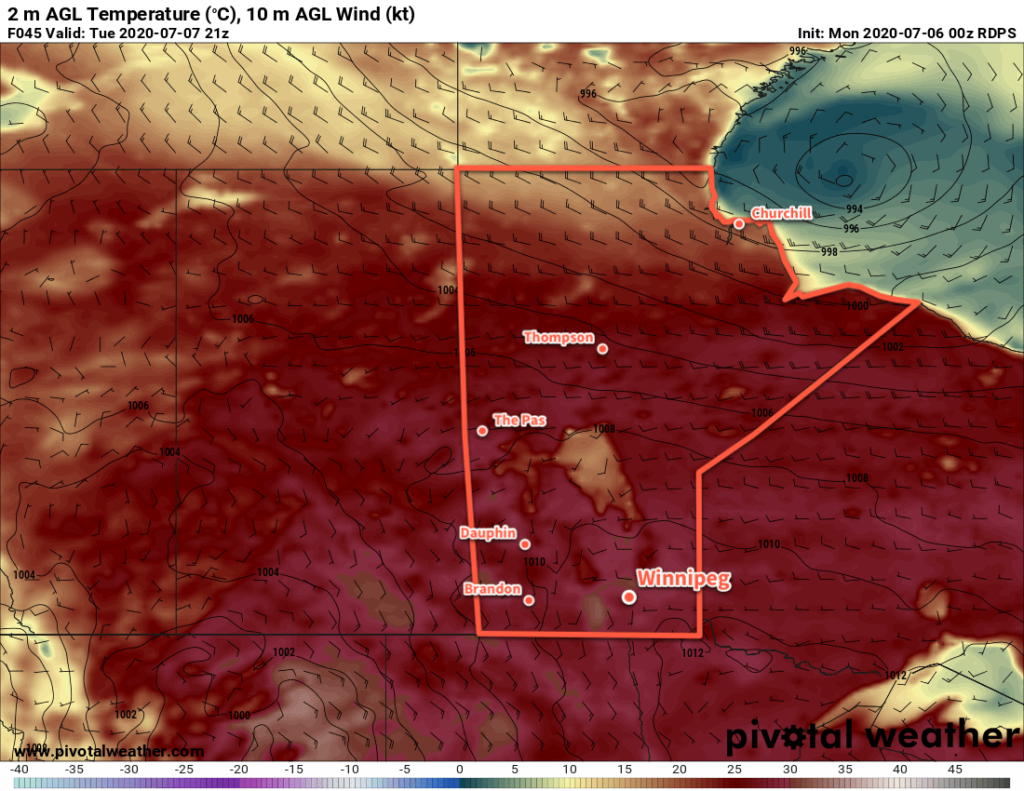 A warm front will push northwards into the region on Tuesday night, spreading cloud back into southern Manitoba. On Wednesday, a breezy southeasterly wind will bring the heat and humidity back. Dew points will climb back towards 20°C with a high in the upper 20s. Skies should stay mostly cloudy through the day with ac couple chances for showers or thunderstorms. The first will be early in the morning as thunderstorms from the night may continue through the region. There will be another chance as a cold front pushes through later in the day.
Long Range Outlook
Thursday may bring more unsettled weather to the city, but then a building ridge of high pressure will bring sunny skies to end the week. Winnipeg will see highs in the upper 20s this weekend with plenty of sunshine and overnight lows in the upper teens.
Today's seasonal daytime high in Winnipeg is 26°C while the seasonal overnight low is 13°C.