An upper ridge will bring summer heat back into southern Manitoba!
Temperatures will climb back above seasonal values through the later half of the week in Winnipeg as an upper ridge pushes eastwards into the region. Today, a ridge of high pressure will sit over the province and keep winds light under mainly sunny skies. Temperatures in Winnipeg will climb to a seasonal high of 26 °C this afternoon. Tonight will be comfortable with clear skies, light winds, and a low near 14 °C.
On Thursday, temperatures will begin to climb as light southerly winds bring warmer air into the region. Temperatures will climb to a high near 30 °C in Winnipeg with comfortable humidity levels and mainly sunny skies. Thursday night will be mild with a low near 17 °C.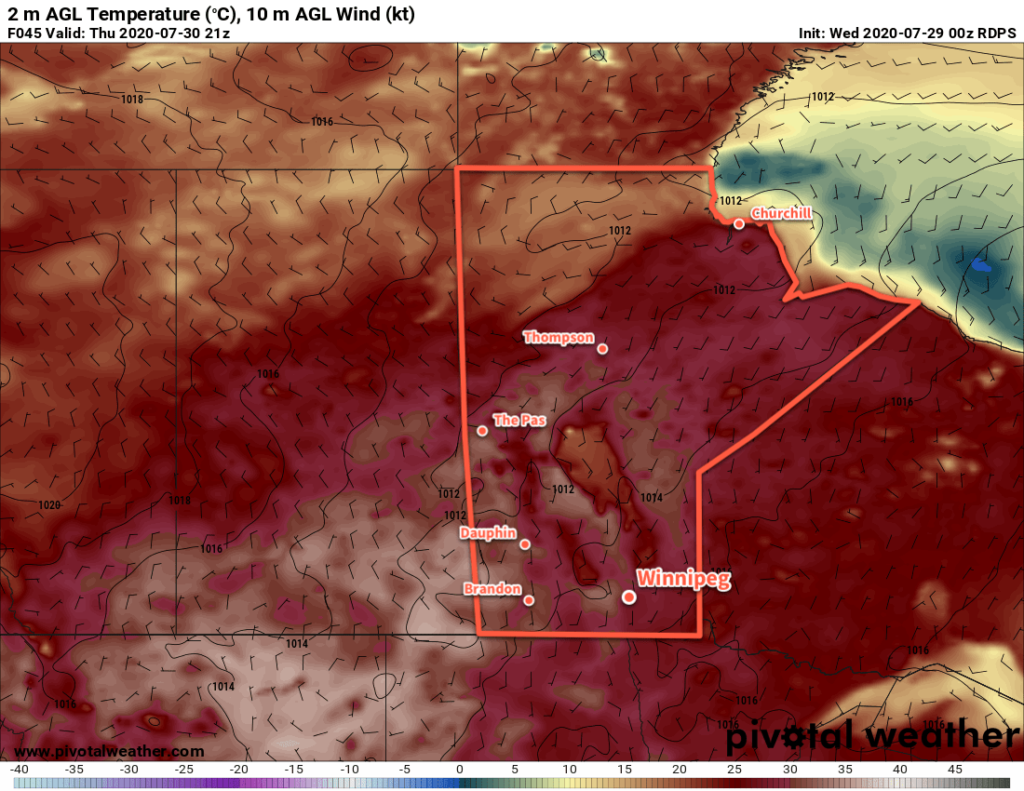 Seasonably warm conditions will continue on Friday, but some unsettled weather will be possible as a weak cold front pushes through the region. Temperatures will climb to a high near 28 °C with mixed skies through the day. As the front moves through, there will be a chance of showers and thunderstorms, likely later in the morning through midday. Northerly winds will push in behind the front up to 30 gusting 50 km/h for the afternoon. Skies will clear out with easing winds on Friday night with a low near 16 °C.
Long Range Outlook
Calmer conditions will return for the weekend with plenty of sunshine and seasonal temperatures.
Today's seasonal daytime high in Winnipeg is 26 °C while the seasonal overnight low is 13 °C.