Temperatures in Winnipeg will begin to climb back towards the 30s over the coming days.
A weakening trough of low pressure will move through Winnipeg today, bringing mild temperatures and light south winds. With partly cloudy skies, the city should see a high near 27 °C. Skies will clear for the night with a low near 16 °C.
On Thursday, a ridge of high pressure will lie draped across southern Manitoba and southeastern Saskatchewan. This will bring mainly sunny skies to Winnipeg with light southerly winds. Temperatures will be a bit warmer with a high near 29 °C, but humidity levels should still be comfortable. Thursday night should see a low near 17 °C.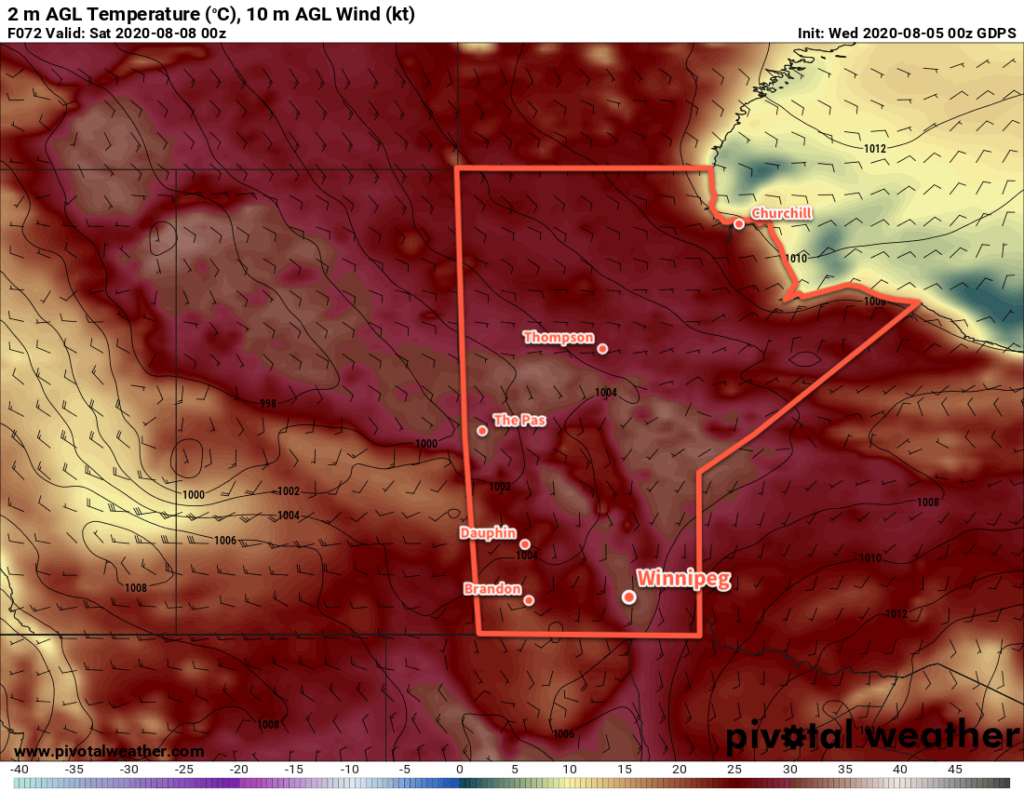 Friday will be when the hot and humid weather settles back into the region. Winnipeg will see temperatures climb to a high near 32 °C and a breezy southerly wind will draw humid conditions northwards. By the end of the day, the dewpoint is forecast to reach almost 20 °C which would make for noticeably muggy conditions.
A cold front will push eastwards across the region on Friday evening into the night. It looks likely that it will support an area of showers and thunderstorms as it moves through.
Long Range Outlook
The weekend will bring more sunshine with a return to comfortable humidity levels. Both Saturday and Sunday will see high temperatures in the upper 20s.
Today's seasonal daytime high in Winnipeg is 26°C while the seasonal overnight low is 13°C.