The ship will be staying the course in Winnipeg this weekend with little change to the weather.
Southern Manitoba will see quiet weather this weekend as upper ridging stays over the region into next week. This upper pattern will support a broad area of high pressure across the southern Prairies over the coming days.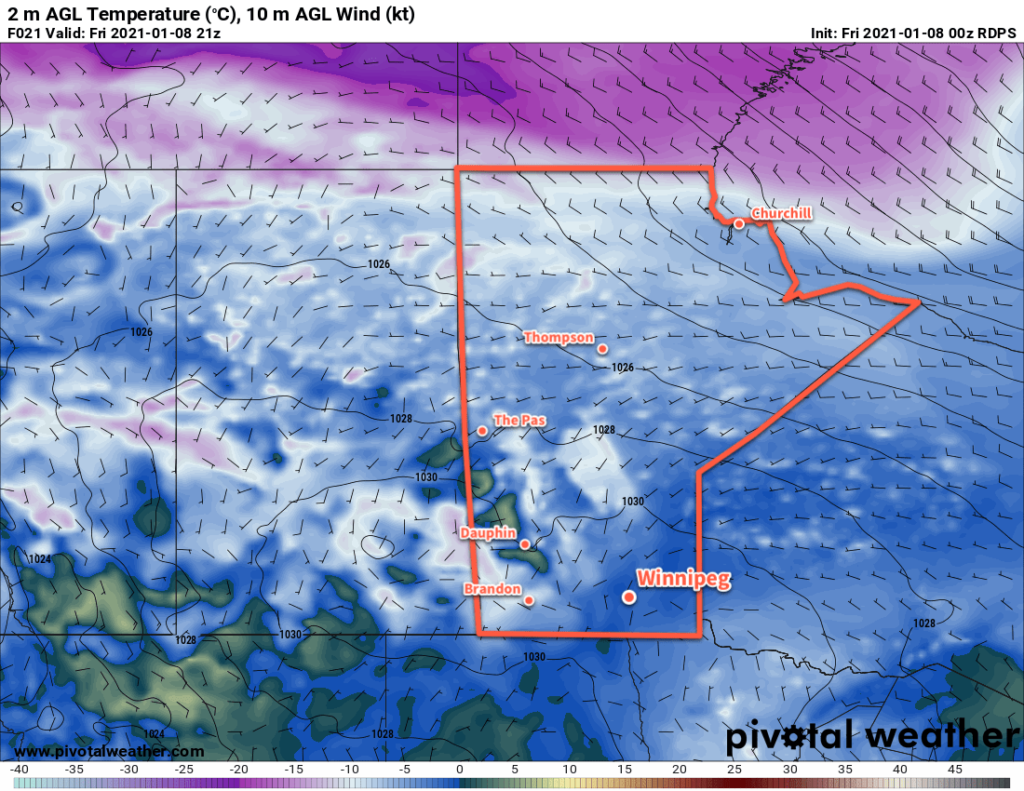 As a result, Winnipeg will see little change in the weather. The city will see highs near -1 °C and lows in the low minus single digits. Cloud will stick around today as fog in the area slowly lifts, followed by clearing skies on Saturday. Winds will be light today and tomorrow, but pick up out of the south to around 20 km/h on Sunday as the high slumps south of the province.
Long Range Outlook
Warm weather continues into the start of next week with variable cloudiness. Temperatures will begin to cool a bit through the latter half of the week, but still staying above seasonal values. No significant snow is in the forecast.
Today's seasonal daytime high in Winnipeg is -13 °C while the seasonal overnight low is -24 °C.