Winnipeg will gradually come out of the grip of bone-chilling cold that's been in place over the last 10 days.
The polar vortex will slowly shift eastwards this week, allowing warmer temperatures to return to the Prairies. The temperature climb, unfortunately, is relegated mainly to the second half of the week. In Winnipeg, highs will only climb from around -23 °C today to -20 °C on Wednesday with a bit of a southerly wind at times. Overnight lows will hover in the low minus thirties.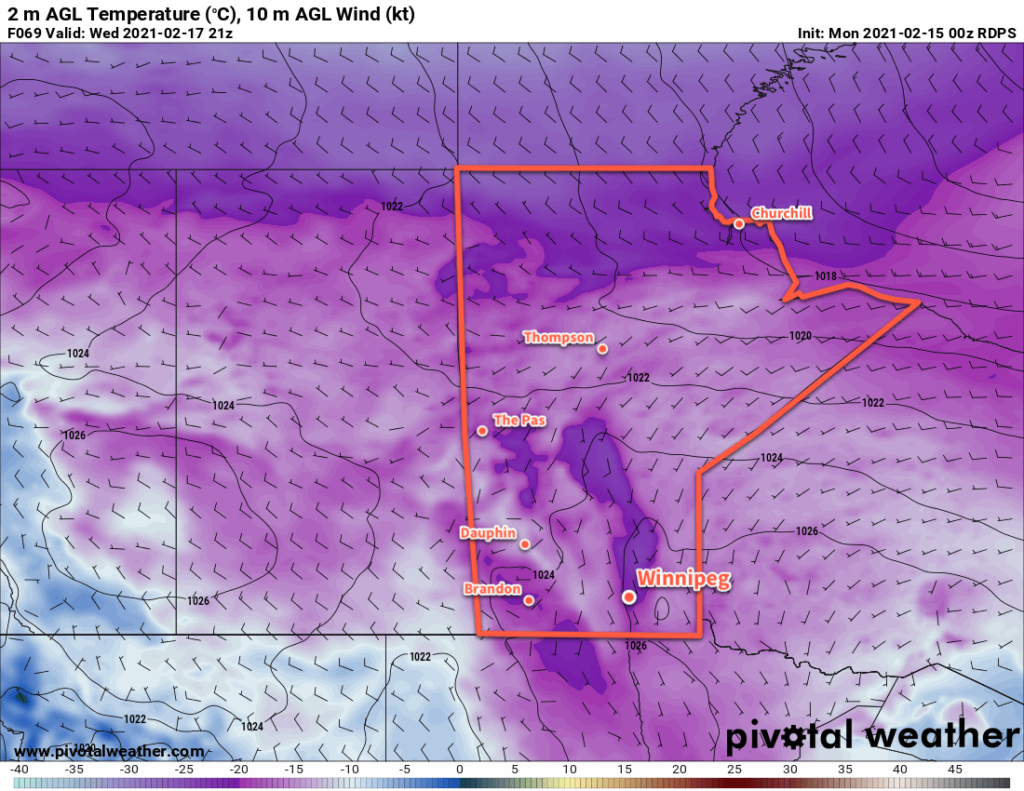 Long Range Outlook
The rest of the week will bring partly cloudy skies to Winnipeg as temperatures climb back to seasonal values by Saturday. No notable snowfall is in the forecast between now and next week.
Temperatures will likely climb above seasonal values and close to the freezing mark by Sunday or Monday. Get the shorts ready!
Today's seasonal daytime high in Winnipeg is -8 °C while the seasonal overnight low is -19 °C.