Spring warmth will gradually return to Winnipeg over a couple windy days.
The city will see a cool but pleasant day today as a ridge moves across the province. Temperatures will climb to a seasonably cool -1 °C with light northwest winds. Skies will stay clear tonight with a low near -7 °C with southerly winds increasing into the 20–30 km/h range.
A broad area of low pressure will begin building across the Prairies on Thursday, bringing warmer weather and much windier conditions. Southerly winds will strengthen through the day into the 40–50 km/h range with temperatures climbing to around 10 °C. Skies will stay mainly sunny through the day, but a few clouds will likely drift through the region in the afternoon. Moderate southerlies will persist on Thursday night in the 30–40 km/h range. Temperatures will head to a low near +2 °C.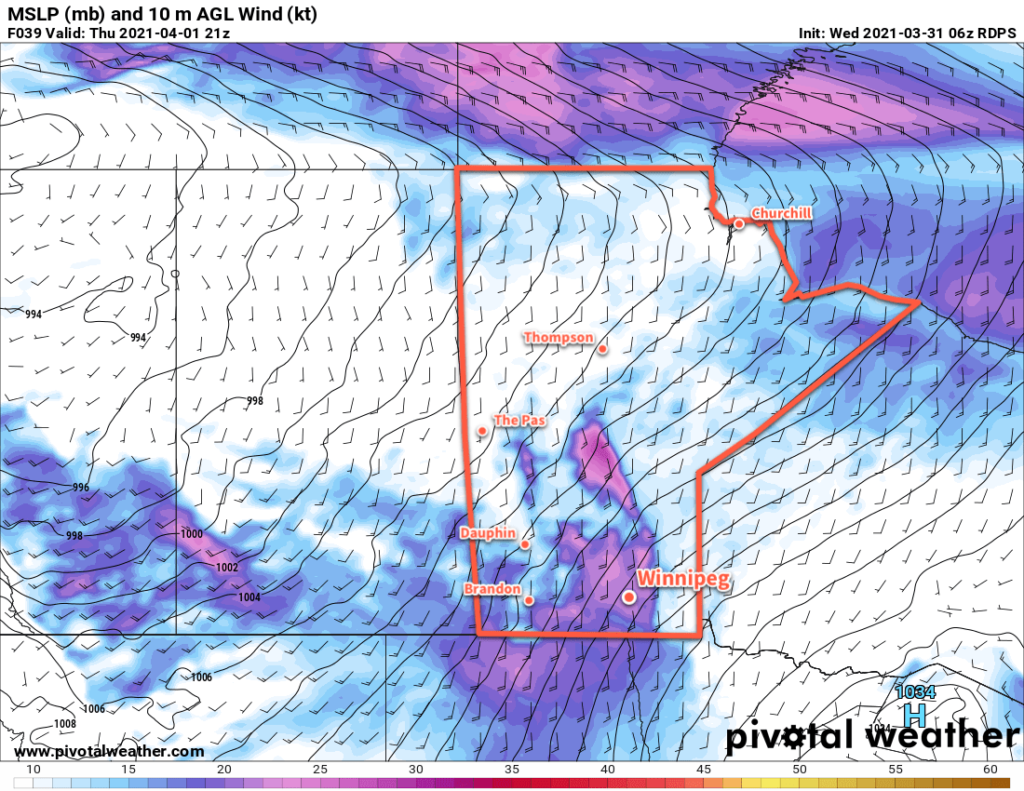 Spring warmth will arrive on Friday as a weak low crosses southern Manitoba. The southerly winds will gradually ease into the afternoon with temperatures climbing to a high near 16 °C. This low will bring mixed skies to the region, but it will be a dry system with no precipitation forecast. As the low passes, winds will pick back up out of the northwest in the 20–30 km/h range for the latter portion of the afternoon. Winds will ease in the evening with temperatures in Winnipeg heading to a low near -1 °C.
Long Range Outlook
Temperatures will stay mild this weekend with highs in the teens, but skies will become cloudier on Sunday as a deep upper trough begins to develop over western Canada. This will bring cloudier and weather into next week with the chance of rain showers across several days.
Today's seasonal daytime high in Winnipeg is 5 °C while the seasonal overnight low is -6 °C.