Rain will taper off in the Winnipeg area this morning, leaving behind cold conditions as the region begins to dry out.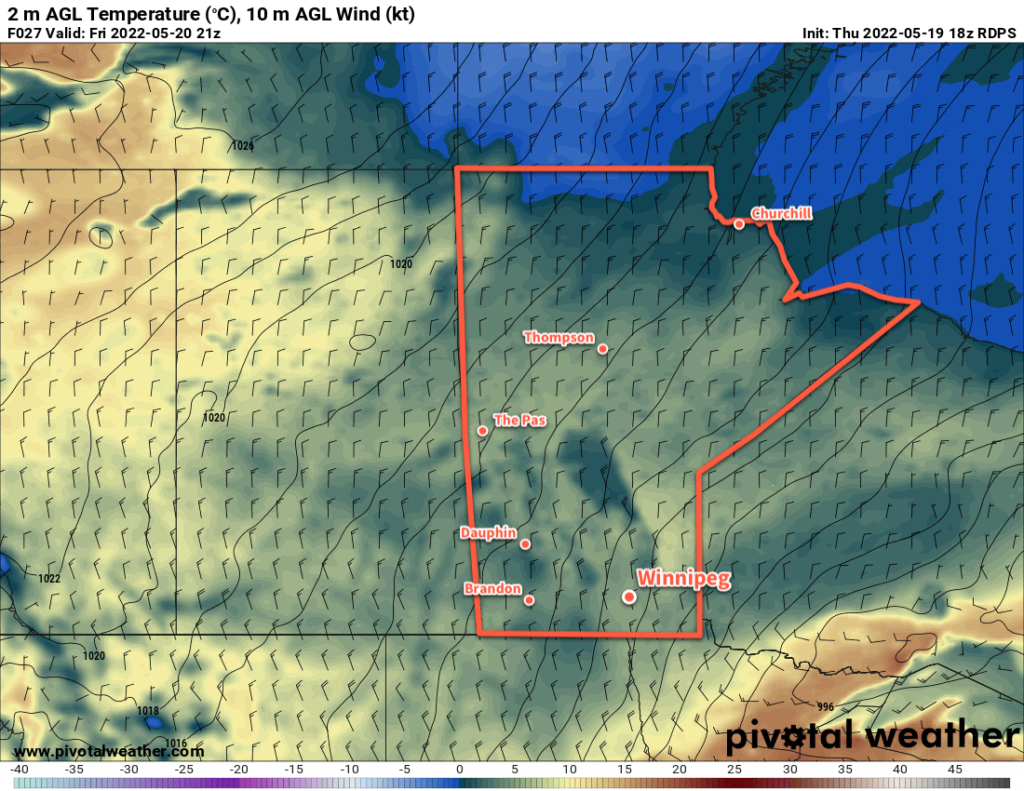 Rain will taper off this morning in the Winnipeg area and leave behind mostly cloudy skies. Moderate northerly winds near 40 gusting 60 km/h will stick around through the day, flooding the region with much cooler air. Daytime highs will struggle to reach even our seasonal overnight low in Winnipeg; the city will top out at around 6 °C.
Conditions will improve in the evening as the wind begins to taper off and some clear breaks develop. It will be a cold night with lows dipping to around the freezing mark. Frost will be possible, especially in outlying areas, overnight.
After that, conditions will be on the up and up. Mixed skies on Saturday will give way to sunshine on Sunday, and daytime highs will climb by around 5 °C per day. Saturday's high will be near 10 °C and Sunday should reach the mid-teens. Overnight lows will also ease towards the mid-single digits. With the sunshine on Saturday, a few scattered showers will be possible in the afternoon.
To start of next week, Monday will bring partly cloudy skies with a high in the 15–20 °C range. Overnight lows will climb into the 5–10 °C range for the start of next week.
Long Range Outlook
Next week begins to look decidedly more summery for southern Manitoba. Daytime highs will finally return to more seasonal values, sitting in the 20–25 °C range for most of next week. A few chances for some scattered thunderstorms are possible next week, but no widespread significant rain is in the forecast. Overall, it looks like a shift back towards more seasonal conditions with an opportunity to dry out.
Today's seasonal daytime high in Winnipeg is 21 °C while the seasonal overnight low is 6 °C.