Summer finally arrives in southern Manitoba.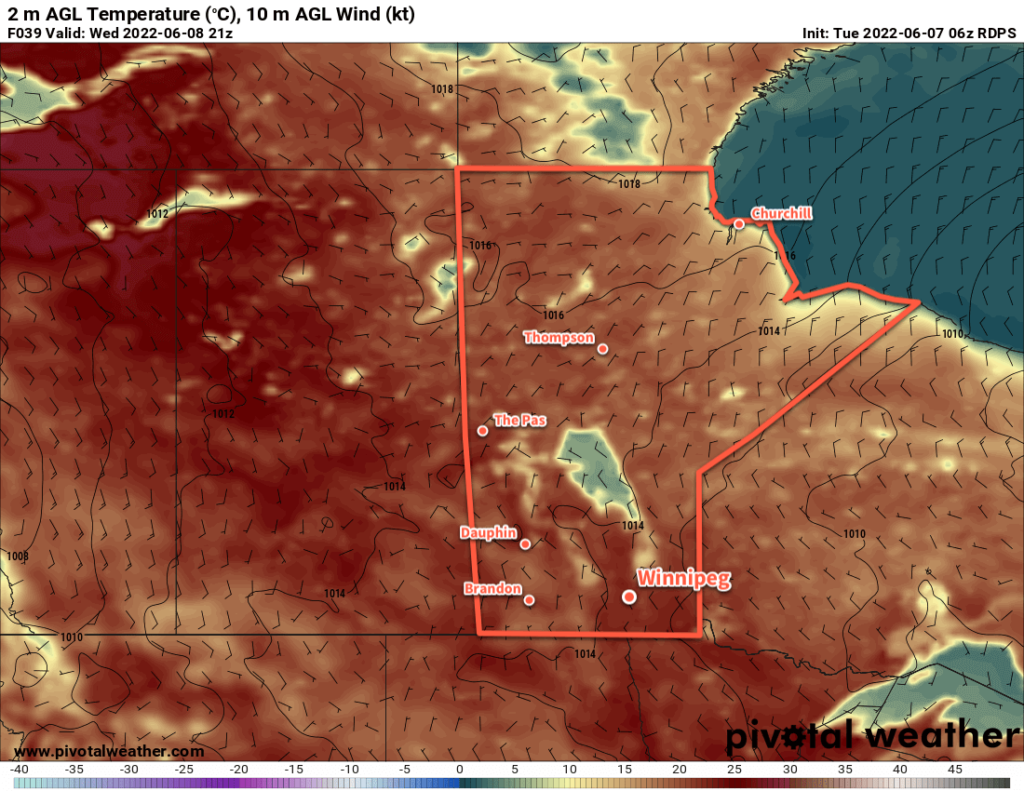 The upper low that has kept Winnipeg in a seasonably cool pattern over the last week is finally beginning to move. The stagnant pattern that's been in place over the Prairies is breaking down and a stalled upper low along the northern Manitoba/Ontario border will begin to drift eastwards. As it does, the pool of cold air it's kept over the region will follow, allowing milder air to spread in from the west. An upper ridge will build into the Prairies through the rest of the week, bringing warmth and relatively settled conditions to the Red River Valley.
As a result, the forecast is short! Winnipeg will see daytime highs in the low- to mid-20s through the remainder of the week with lows climbing into the low teens. Skies will be mainly sunny over the next few days with just a bit of afternoon cloud. Wind also won't be too much of an issue, picking up out of the north into the 20–30 km/h range each day and easing to light in the evenings.
Long Range Outlook
Some cloud cover will push into the region later on Friday ahead of a disturbance heading into the province. This will mark the start of a more unsettled stretch of weather. A few showers are possible this weekend, with stormier weather possible to start next week. Temperatures will stay warm with highs in the mid-20s, and increasing humidity will push lows into the upper teens.
All in all, it looks like we can say goodbye to "risk of frost" and hello to sunscreen. Enjoy the warm, dry weather ahead this week!
Today's seasonal daytime high in Winnipeg is 23 °C while the seasonal overnight low is 10 °C.