Although the worst heat has broken over the region, Winnipeg will see a warm week ahead with several chances of thunderstorms.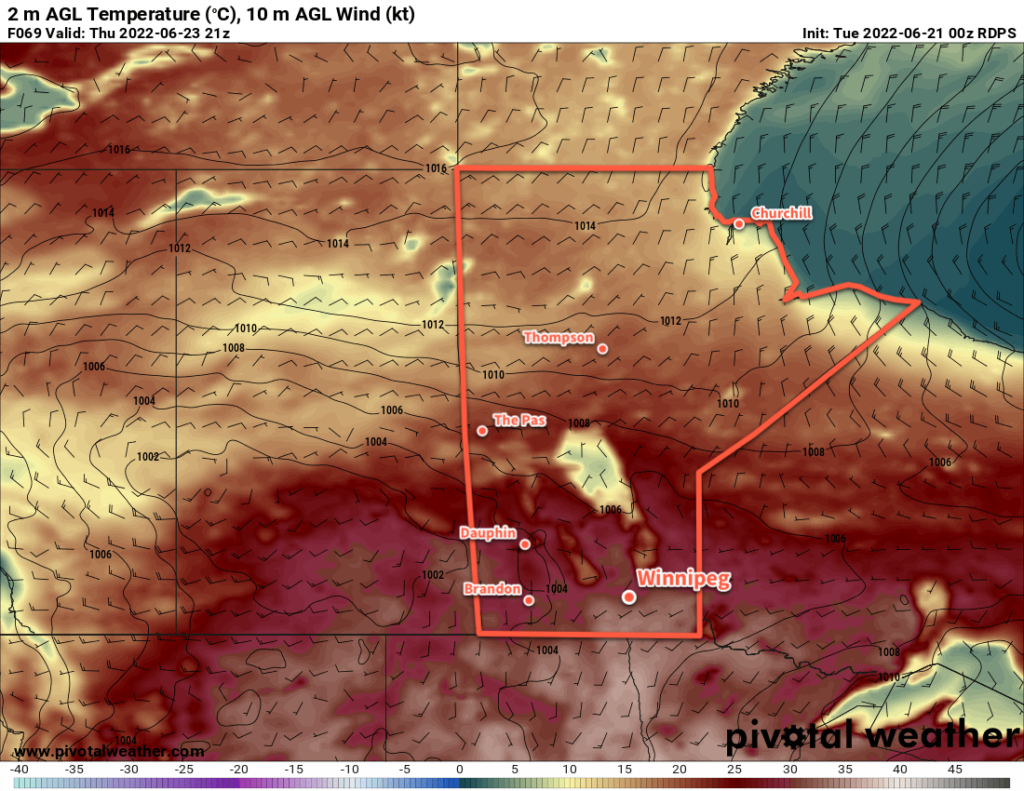 The upper ridge that brought sweltering heat this past weekend has pushed off to the east, taking the uncomfortable weather with it. In its wake, a shortwave is now lifting through the region and will bring unsettled conditions today.
While the Parkland and Interlake regions see frequent showers and/or thunderstorms today, Winnipeg and the Red River Valley will have two main chances. First, there will be a chance of showers or thunderstorms early this morning as a shortwave moves into the area. Skies will stay on the cloudier side through the day with another chance for showers or thunderstorms in the afternoon. Scattered showers or thunderstorms may be possible in between, but most of the activity should be either in the morning or later in the afternoon.
Temperatures will be much cooler today given the cloud cover with a high in the low 20s for Winnipeg. Humidity levels will also be a lot more comfortable in the mid-teens.
Skies will clear out overnight for Wednesday as a new large-scale weather pattern sets up over the Prairies. Over the next few days, a westerly flow will stay in place over the southern Prairies bringing seasonal to slightly above seasonal temperatures and comfortable humidity levels. Both Wednesday and Thursday should bring mainly sunny skies as the heat returns to the region; highs will climb into mid-20s on Wednesday then into the low 30s on Thursday. Overnight lows will sit in the upper teens both nights. There's also a small chance of a shower or thunderstorm on Wednesday evening.
Long Range Outlook
The next weather system will be an upper trough will digging into the Prairies at the end of the week. It will bring more cloud to the region for Friday with another chance of showers or thunderstorms. The weekend should bring partly cloudy conditions to the region with highs in the low to mid-20s and lows in the low teens.
Today's seasonal daytime high in Winnipeg is 24 °C while the seasonal overnight low is 12 °C.