Winnipeg's daytime highs will slowly warm this week as the immense dome of hot air over western Canada slides eastwards.
Winnipeg's forecast: sunshine and heat. A potent upper high continues to sit over western Canada continues, baking British Columbia and the Pacific Northwest with record-shattering heat. This upper feature will slowly move from southern Alberta into Manitoba over the second half of the week.
To start off Wednesday, the Winnipeg area will see a few clouds as the remnants of some overnight convection in the Interlake drift south. There's a small chance that some of the activity will survive into the region, but anything remaining will taper off quickly through the morning. As the upper high approaches, conditions will stabilize over the province and temperatures will climb. Winnipeg's high will increase from around 31 °C today to 35 °C by the end of the week. Overnight lows will also creep towards the 20 °C mark.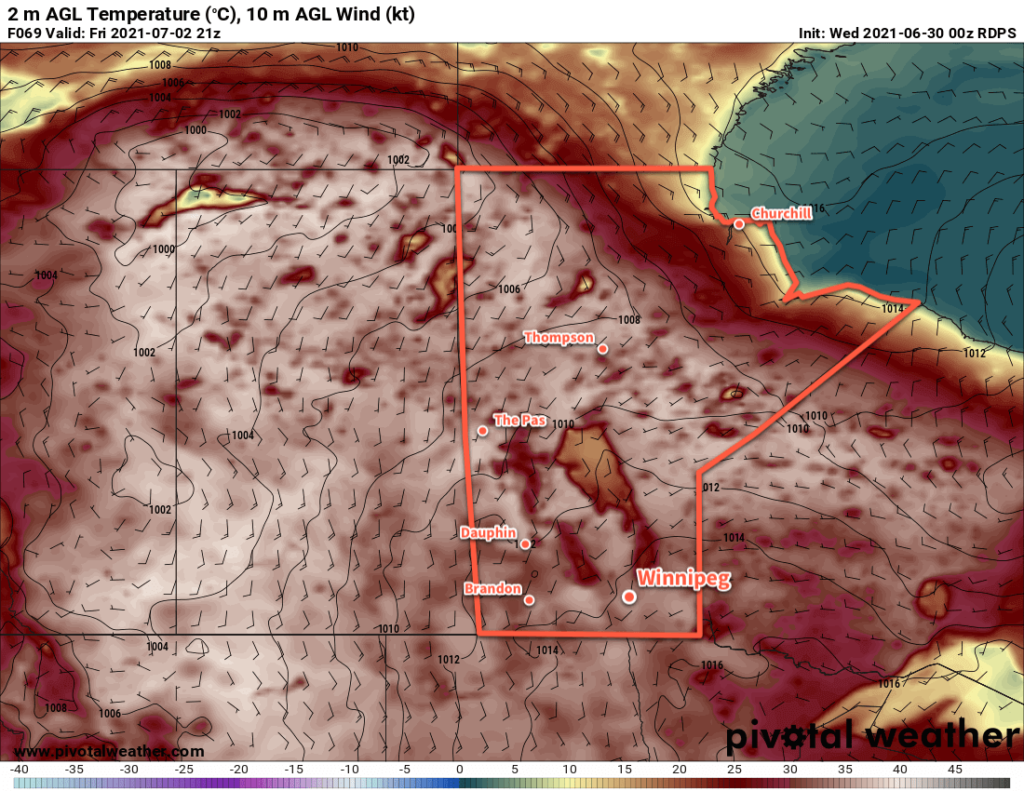 Winds will stay light over the next few days, gradually shifting from northerly today to southerly by Friday. The forecast shows no chance for rain.
Long Range Outlook
The heat will increase further this weekend with highs climbing into the upper 30s on Saturday. The heat will ease back to the low 30s on Sunday, then into the upper 20s to start next week. Some instability is forecast to return mid-week as temperatures once again climb back into the 30s.
Today's seasonal daytime high in Winnipeg is 25 °C while the seasonal overnight low is 13 °C.