Brad Vrolijk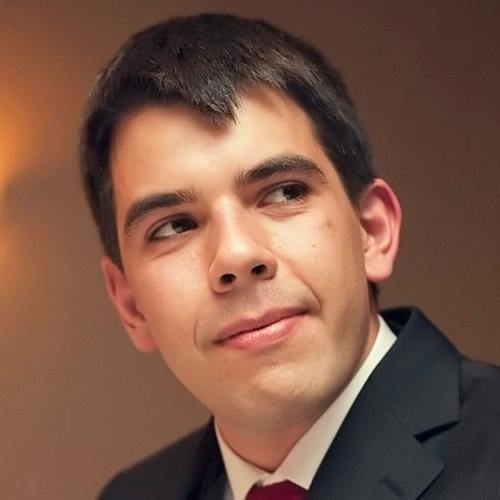 Brad lives in Winnipeg with his wife and two children and is the founder of A Weather Moment. Started with the intent to provide forecasts that offer both context and educational merit, his vision for the site has steadily matured and expanded over time. Brad has added a suite of tools to help users monitor the weather and make their own decisions based on the information available to them, including a viewer for current observations, satellite imagery, Environment Canada's RADAR imagery and a large suite of model images. In addition, Brad has expanded A Weather Moment's presence to Twitter and Facebook to allow for real-time engagement with users during significant or dangerous weather.
Brad grew up in Edmonton, AB and has loved the weather as long as he can remember. Boyhood fascination became more official when he received a Bachelor of Science in Earth Sciences with specialization in Atmospheric Science from the University of Alberta. Brad moved to Winnipeg in 2008 for employment opportunities and after meeting his wife decided that Winnipeg could, in fact, make a pretty decent home. Brad currently works in the field of meteorology and waits until the kids are finally tucked away in bed before writing his forecasts for A Weather Moment.
Scott Kehler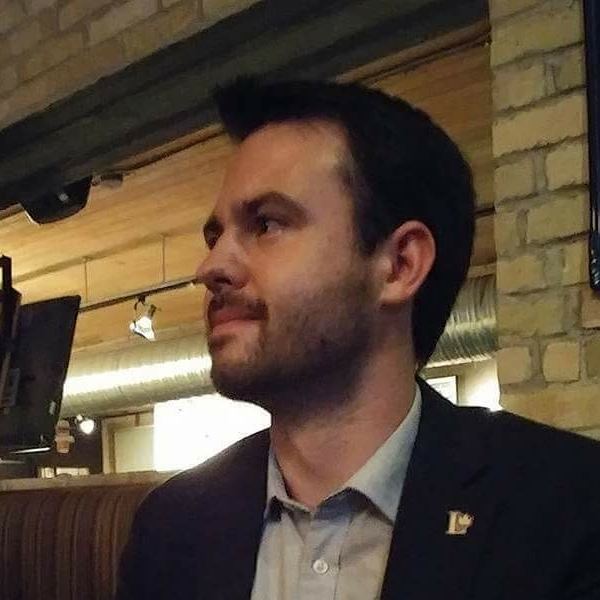 Scott joined A Weather Moment (AWM) in January of 2012. Prior to his involvement with AWM he operated a website called Steinbach Weather, from 2007 until 2011. Steinbach Weather had many similarities to AWM, making for a smooth transition to his new meteorological home. Scott currently writes the Monday morning at AWM and also contributes to some of the unique products available at AWM, including the Manitoba Mesonet.
Scott grew up in Steinbach, MB and has been a weather enthusiast since his middle school years. Over the years some of Scott's most vivid weather memories were the eerie calm on the night of the Elie tornado, and getting hit by strong storms on a family camping trip in South Dakota. Scott moved to Winnipeg in 2012 to be closer to the University of Manitoba, where he is currently working on a Master's Degree. His Master's research will be based on data collected from the Plains Elevated Convection at Night (PECAN) field project, a study which aims to increase our knowledge of elevated convection. Scott holds a B.Sc. (Hons) in Physical Geography from the University of Manitoba, with specialization in Atmospheric Science. His past research has mainly focused on lake breezes, having participated in the Effects of Lake Breezes on Weather (ELBOW-MB) field project in July 2013. In his spare time, Scott enjoys storm chasing and developing new tools to help better predict the weather.
Matthieu Desorcy
Matt has been a member of the AWM team since January 2012, writing the weekly feature Elsewhere in Weather News which highlights weather news from across the globe. Matt has lived in Winnipeg all his life but has been a weather enthusiast since a very young age when his family got caught in a severe thunderstorm on a family trip to Swift Current. His passion for meteorology has grown ever since – he's invested in a weather station and has also been part of the CoCoRaHs network. In the last few years Matt took his passion to the next level and is currently working on his B. Sc. in Atmospheric Sciences at the University of Manitoba.
For the past two summers Matt has been working for a hail repair company where one of his roles is to help identify where hail has fallen across Canada. When not working or at school, Matt spends most of his time either storm chasing, at the lake around the campfire or learning new photography techniques.
Julien (a.k.a. JJ) Corriveau
Julien officially joined A Weather Moment in May 2014. He posts seasonal summaries at the end of each meteorological season: winter, spring, summer and fall. He also posts a summary of the thunderstorm season across southern Manitoba near the end of each year. When any major climatological events occur, he may also pop in a brief post or two here and there about them. In addition to his contributions to A Weather Moment, Julien runs ''Winnipeg Weather'', a blog which he founded in 2011.
Julien was born and raised in Saskatchewan until just about the age of 6 when his family moved to Winnipeg. His passion for weather started very early. His parents tell him stories of him watching The Weather Network regularly as early as the age of 4. Rain and thunderstorms always were his favourite weather phenomena. Whenever everyone else was refuging indoors from the rains and storms, Julien was outside embracing them.
Today, Julien is a university student studying atmospheric sciences and will be entering his 3rd year in the fall of 2014. Julien's childhood fascination for rain and storms continued into adulthood in the form of storm chasing. Julien also enjoys gathering weather statistics and is dedicated to having the most accurate statistics possible. Thus, he spends a large amount of spare time not only gathering data, but also verifying its accuracy.