The hurricane and typhoon seasons (Atlantic and Pacific basin, respectively) both ramped up this past week as three significant storms spun up with another one expected to strengthen.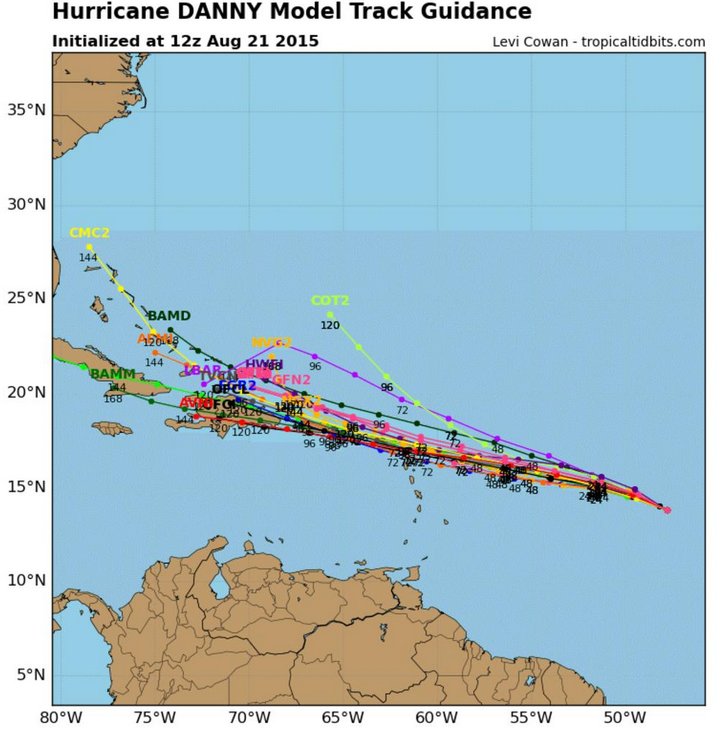 The first, hurricane Danny, formed a few days ago west of Cape Verde Islands, in the Atlantic basin. The conditions in the past days were good for steady intensification, until about Friday midday when the hurricane encountered dry air and began ingesting it. Before then however, a recon plane flew into Danny and registered winds that suggested the storm was already a major hurricane, of category three on Friday morning. This is the first major hurricane of the Atlantic this year and the earliest since 2009. As Danny is still far from the US mainland it is impossible to say which states it will affect, if any at all. Before then however, it is expected to move through the northern Antilles, but only as a tropical storm due to the fact that it will continue to gradually weaken due to high shear/dry air present east of the Antilles.
Two typhoons are also currently spinning simultaneously in the western Pacific, one off the western coast of Thailand (Goni), and one further west (Atsani). These were both once very powerful typhoons, of category four and five (super typhoon), respectively. They have since gradually weakened to category two equivalent storms however. Neither of them are expected to make direct landfall, but Goni has already had adverse effects on the northern Philippines and Thailand, bringing heavy rain and fairly strong winds as it brushed the islands. What is special about these two very powerful storms (category four and higher) was that they were churning in the western Pacific simultaneously, a feat that is fairly uncommon.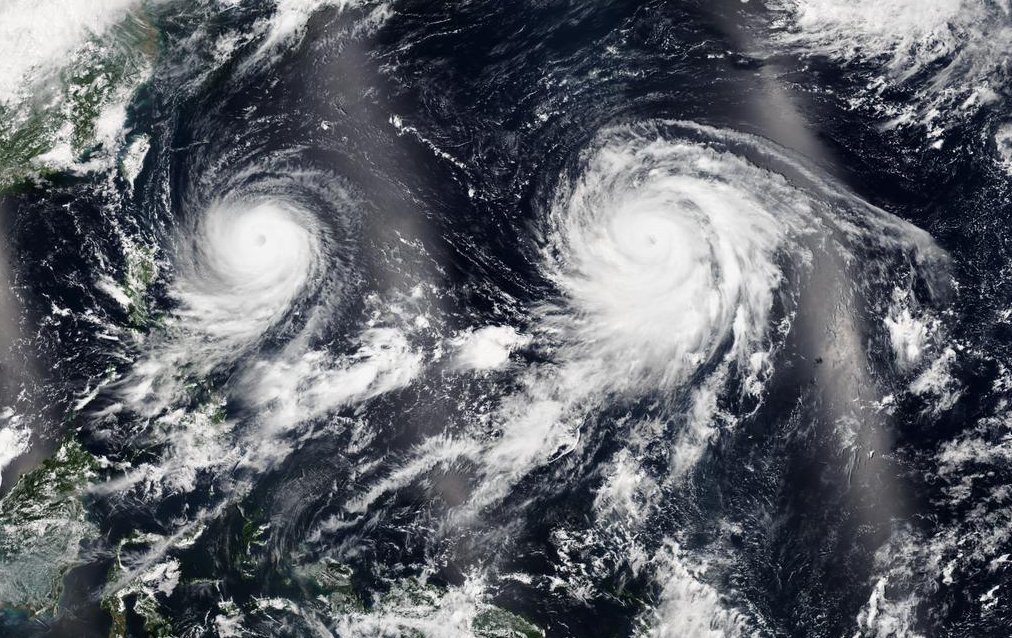 Finally, the last storm of concern is tropical depression Kilo, located southeast of the Hawaiian Islands. As of Friday night Kilo was only a weak storm with sustained winds of 60km/h. However, Kilo is expected to continue curving northwestwards towards the Hawaiian Islands and strengthen. National Hurricane Centre is forecasting that it will strengthen to a category two hurricane and could come very close to making landfall on the island of Kauai. There's still some uncertainty of its exact track this far out but it appears that this will be a major event for at least the western Hawaiian Islands.