Severe storms fired across much of Alberta on Tuesday evening and Wednesday morning as well as Saskatchewan on Wednesday, and brought with them some large hail that inflicted major damage in some cities.
[map autofit="1″ disable_scrollwheel="1″] [pin]Lacombe[/pin] [pin]Kerrobert[/pin] [pin]Priddis[/pin] [/map]
A deep trough on the west coast of Canada was present on Tuesday and provided plenty of shear in the region to support organized storms. That, combined with some relatively high amounts of instability off the foothills of Alberta made for an environment not only supportive of organized storms, but created conditions that were prime for producing hail. In addition to these factors, the freezing level was low (just above 700mb) which meant that the hail had less time to melt before it reached the ground.
In total, there were two notable severe storms that caused major damage. The first was on Tuesday evening as it initiated off the foothills and headed west and at times had supercell characteristics as it drifted east and rooted down into the boundary layer. Lacombe, Alberta took a direct hit from this storm – hen's egg-size hail or even slightly larger was reported across town. Damage was widespread in town, with car and house windows blown out, siding shredded, and crops badly damaged. The second storm, which occurred on Wednesday in the late morning and initiated off the foothills, also dropped large hail in the Calgary area. This time however, the supercell produced a rare Albertan tornado near Priddis, AB. The tornado didn't do any significant damage to any structures (passed through a forest) but it did provide the opportunity for stunning photos.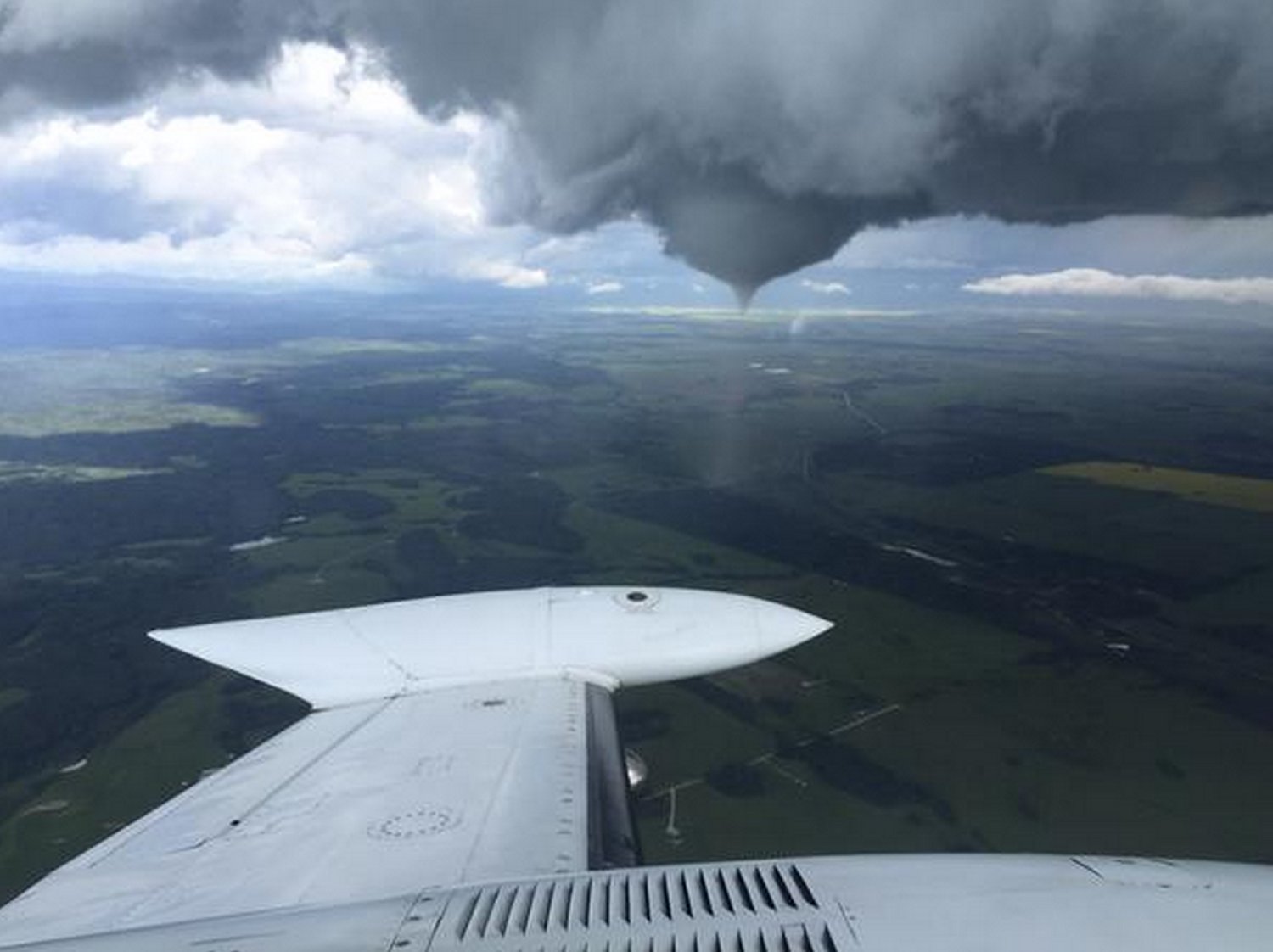 The same storm later consolidated with another storm nearby and reached central Saskatchewan by mid-evening. The town of Kerrobert, SK was especially hard hit with hail larger than the size of golf balls. It even prompted the town to issue a state of emergency because the damage was so severe to buildings and property – according to residents, over two thirds of the town's houses had broken windows. Damage costs from these storms has yet to be determined but is estimated to be in the tens of millions at the very least.