The first part of this week will see the continuation of seasonably warm weather.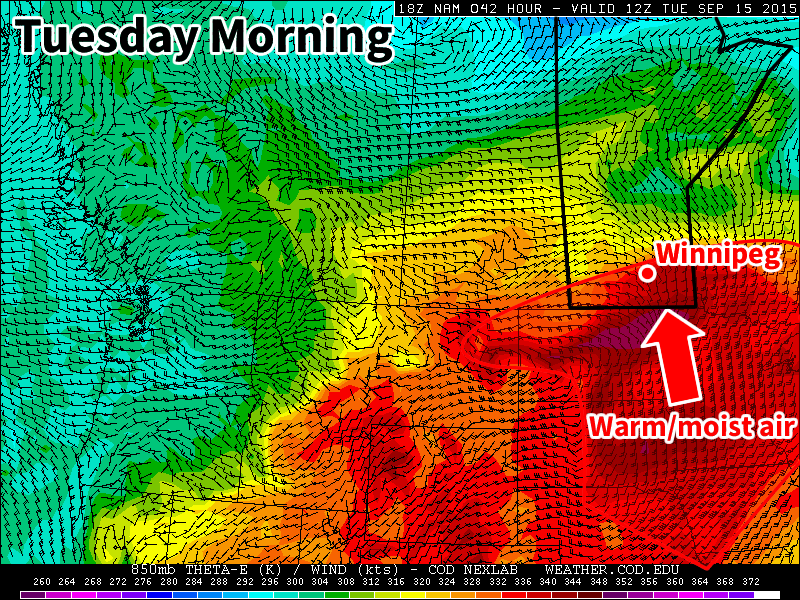 Monday
Today will be near seasonal, with high temperatures around 20C and mainly sunny skies. Winds will light from the east. The main feature worth talking about for Monday's weather is the risk of thunderstorms overnight. It appears most likely that storms will develop early Tuesday morning near the International border then drift north-east, but some storms may be possible on Monday night as well. The main threats will any storms that develop will be hail and heavy rain.
Tuesday
Tuesday will be a variable day across southern Manitoba. The Red River Valley and south-eastern Manitoba should be hot, with high temperatures in the upper twenties. On the other hand, western Manitoba will likely be cool, with temperatures staying stuck in the teens, along with a good chance of rain.
Wednesday
Wednesday looks to be a pleasant day in southern Manitoba with high temperatures in the low twenties. Winds should be light and skies should be mainly sunny!
Long Range
Long range models suggest normal to above-normal conditions are likely in southern Manitoba for the rest of September. That doesn't mean we won't see cooler stretches or weather here and there, but the general pattern should remain on the warmer side.