Temperatures in Winnipeg will go on a bit of a roller coaster until a more sustained period of seasonal temperatures arrives this weekend.
Winnipeg's wobbly trend towards seasonal temperatures continues today as temperatures climb to a high near 6°C. The winds will be breezy later this morning out of the northwest at 20 to 30 km/h, but not as bad as yesterday's southerlies. The city should see mixed skies today. A weak ridge moving into southern Manitoba tonight will ease the winds, clear the skies, and send temperatures to a low near -15°C.
A push of seasonal temperatures will spread into the Red River Valley on Thursday. The region will see southwest winds near 20 km/h in the morning shift northwesterly in the afternoon as a cold front drops through the region. As it often is with warm air, the city will see some cloudy periods as it moves in. Temperatures will be finally reach seasonal values with a high near -1°C. Another high will move through on Thursday night, clearing the skies, easing the winds, and sending temperatures to a low near -14°C.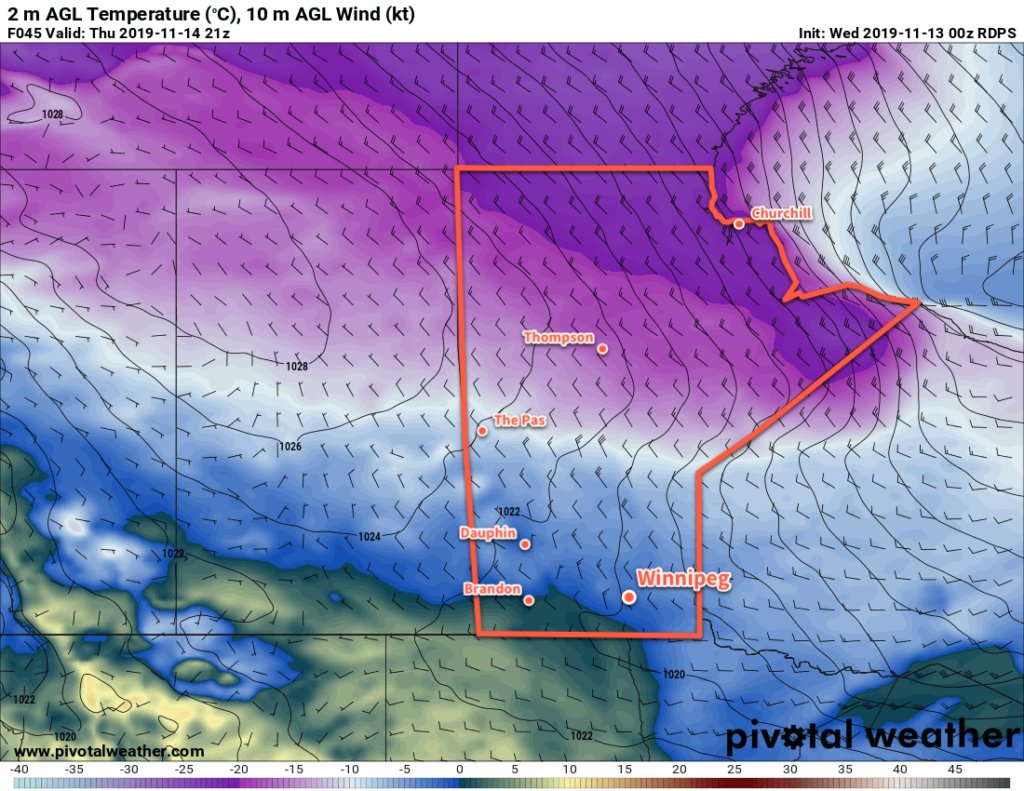 Friday will bring cooler temperatures back into the region with highs dropping down to around -8°C. The cool-down will be short-lived, though. Southeast winds of 20 to 30 km/h will develop through the day as warmer air already begins approaching through Saskatchewan. Some sun is possible early in the day, but Winnipeg will likely see mostly cloudy skies through much of the day. Those southerly winds will continue through Friday night with temperatures rising to around -3°C by Saturday morning.
Long Range Outlook
A longer stretch of seasonal to slightly above seasonal temperatures will arrive this weekend. Daytime highs will likely hover at or just above freezing right through into the start of next week.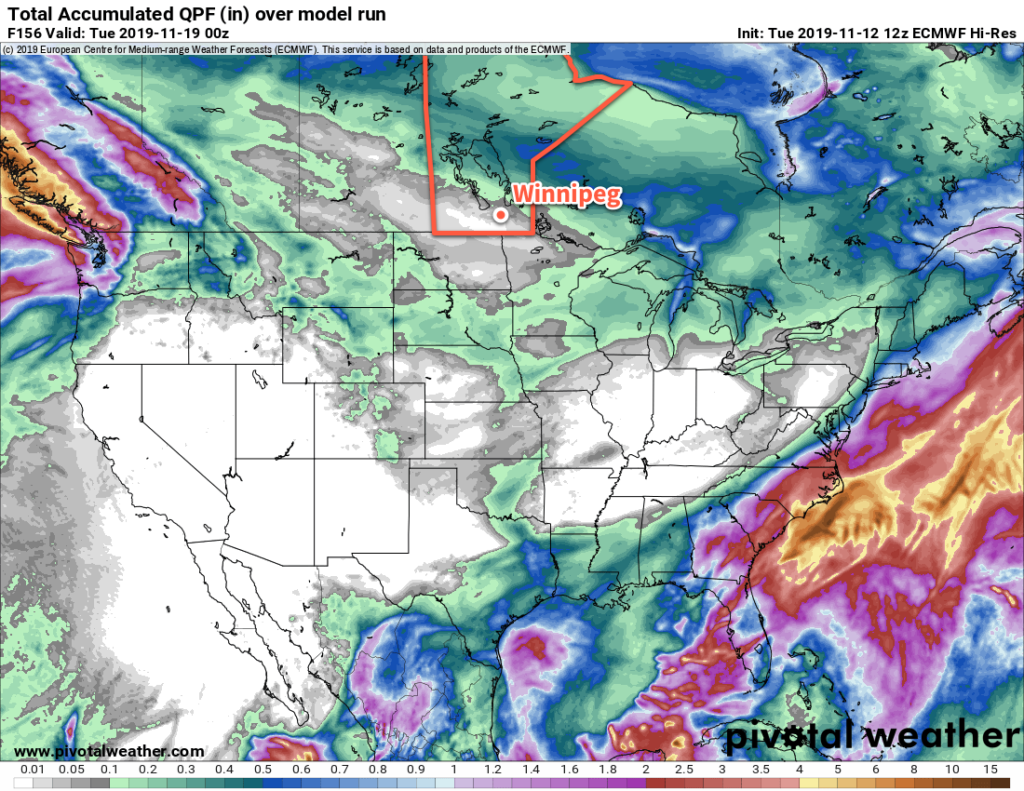 The storm track also looks like it will remain to the north of us, keeping any significant precipitation events out of the region.
Today's seasonal daytime high in Winnipeg is -1°C while the seasonal overnight low is -9°C.