Winnipeg will return to cooler seasonal temperatures today, but more warmth will build back in this weekend.
The city will see breezy northwest winds up to 30 gusting 50 km/h today. These winds are ushering in a cooler air mass behind a cold front that passed through the area yesterday evening. As a result, daytime highs will be noticeably cooler at around 15 °C. The wind will ease this evening, then temperatures will dip to a low near 4 °C.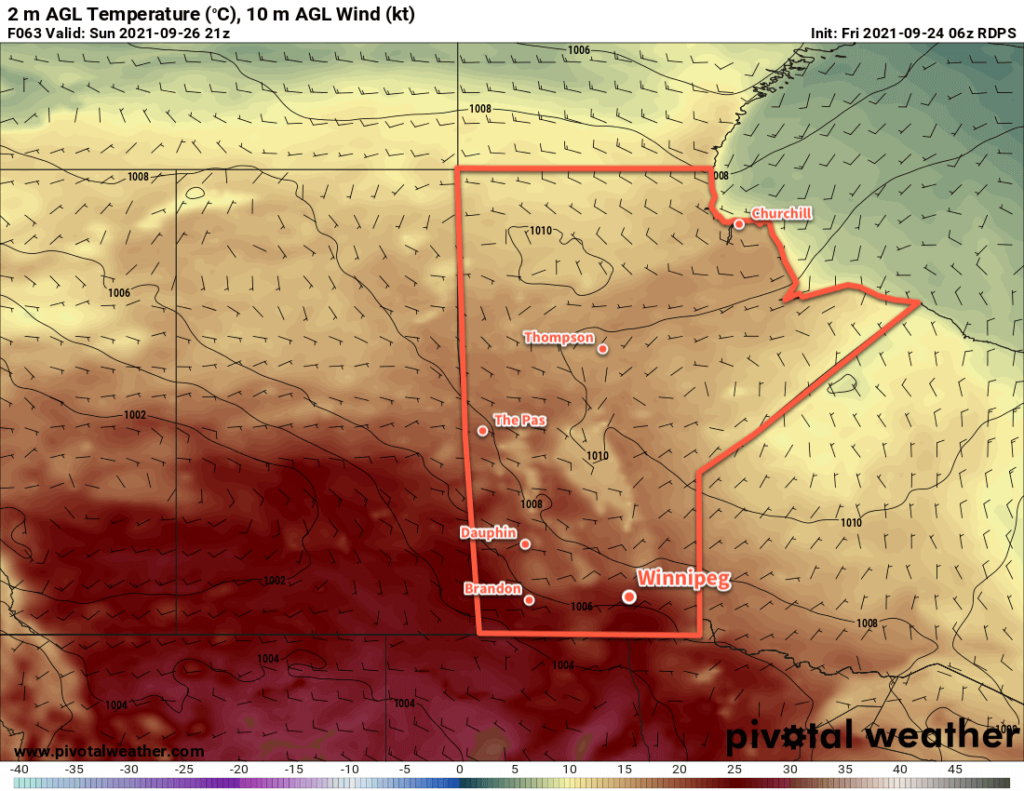 Heading into the weekend, an upper ridge will begin to build across the Prairies. This will start to bring warmer temperatures back to the region. Winnipeg will light winds at of 15–25 km/h both days as highs climb back into the low 20s. Winnipeg will see some morning cloud tomorrow breaking up to mixed skies for the afternoon, while Sunday brings plenty of sunshine to the area. Temperatures will head to low near 10 °C both nights this weekend.
Long Range Outlook
Next week will bring even more heat back to the region with daytime highs climbing into the upper 20s. The chance for showers will increase for the second half of the week as highs cool to the low 20s in a more unsettled pattern.
Today's seasonal daytime high in Winnipeg is 16 °C while the seasonal overnight low is 4 °C.