The weather will be fairly benign in Winnipeg and area this week as a ridge of high pressure dominates the weather pattern. With it in place, the city will see seasonal temperatures and variable cloudiness through the week ahead.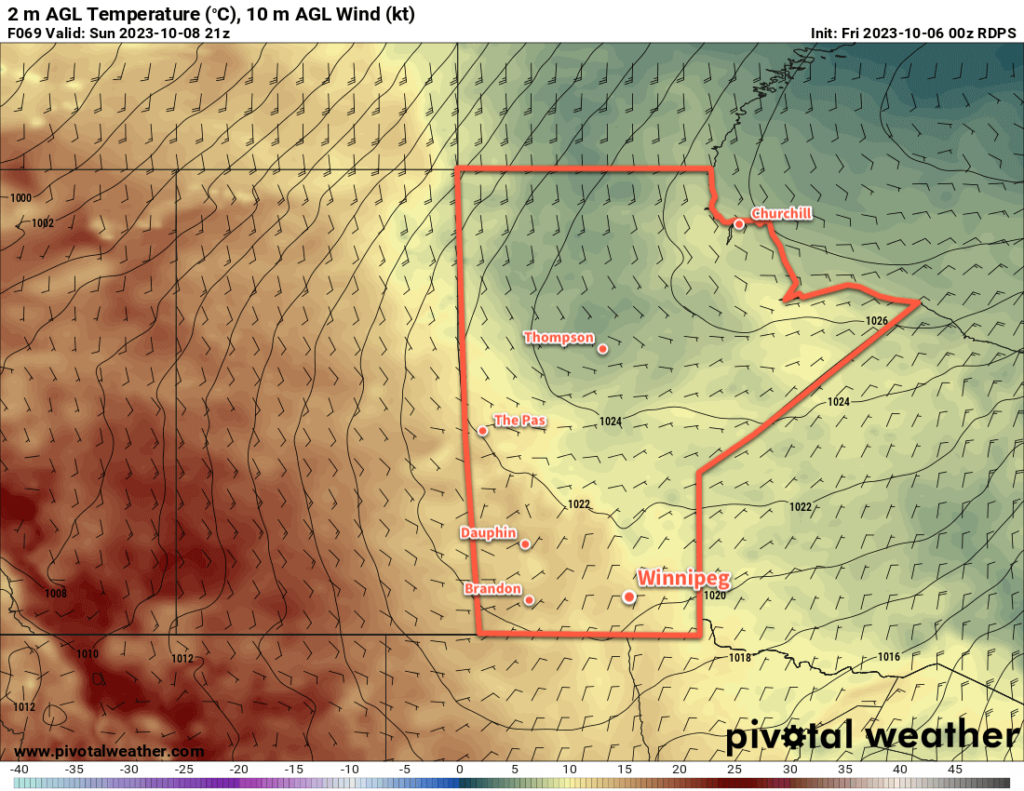 It's a short and sweet forecast week for southern Manitoba as an upper ridge evolves into a quasi-stationary upper high coupled to an upper low over Ontario. As a result, there will be little change in the weather this week as a supply of cool air continues in a flow wavring from northerly to easterly.
This will result in a week of relatively light winds and highs in the 10 to 15 °C range. Overnight lows will generally sit in the 0 to 5 °C range; while some frost/freezing is possible a few nights, last night was likely the coldest night this week.
Mixed to cloudy skies will develop on Wednesday and persist into the end of the week as a broadly northeast flow draws moisture from Hudson Bay southwestwards into the province. There will likely be little to no precipitation with it, but it will help make the days feel on the cooler side.
Long Range Outlook
There will be little change through the weekend into the start of next week as this stagnant pattern continues. Expect a prolonged stretch of near-seasonal temperatures and generally dry weather.
We hope ever had a great thanksgiving and that you have a chance to get outside and enjoy the pleasant fall weather this week!
Today's seasonal daytime high in Winnipeg is 12 °C while the seasonal overnight low is +1 °C.