Typhoon Dujuan formed earlier this week on Wednesday in the middle of the Pacific Ocean and continues to barrel westward toward northern Taiwan and the eastern shores of China.
[map type="terrain" autofit="1″ disable_scrollwheel="1″] [pin]Taipei[/pin] [pin]Wenzhou[/pin] [/map]
The Western Pacific typhoon season, which is running above average this year with already 21 named storms, has primarily affected Japan, China, and the Philippines. The average number of named storms for a full season averages around 25 storms (May until late October is peak Western Pacific storm season, but storms can form outside this period). Dujuan currently sits about 1200km east of Taiwan shores and is still undergoing intensification. As of Friday night the storm had sustained winds of 167km/h, gusting up to 200km/h and had an estimated central pressure of 960mb. The Japan Meteorological Agency forecasts that by the end of the weekend it will have intensified to a high end category four equivalent storm as it approaches Taiwan. With sea surface temperatures in the order of 30°C and shear values between 5-10kt their forecasts for a powerful typhoon is warranted.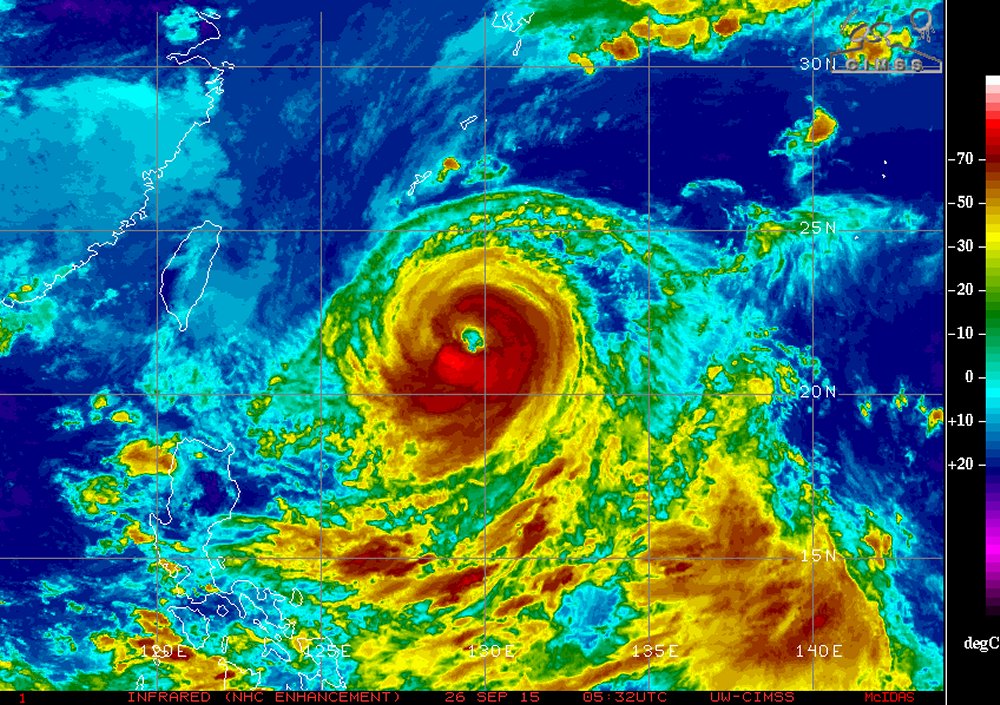 Latest 00z forecast models on Friday night had the storm brushing northern Taiwan and then pushing onto China's mainland by Monday night near the city of Wenzhou. With a track like this, northern Taiwan would take the brunt of the storm with severe storm surge, high winds and heavy rain, while the threat to China wouldn't beas major they would still see extremely heavy rainfall with the remnants. However, it must be noted that there is much uncertainty about the specific track still and the storm could deviate from current model forecasts.