Temperatures will soar today as strong southwesterly winds move into the Red River Valley, but a cold front moving through Wednesday night will return Winnipeg to seasonal conditions.
Temperatures will soar today as warm air spreads eastwards into southern Manitoba. Winnipeg will see a high near 20°C, but with that will come strong southwesterly winds increasing up to 40 to 50 km/h.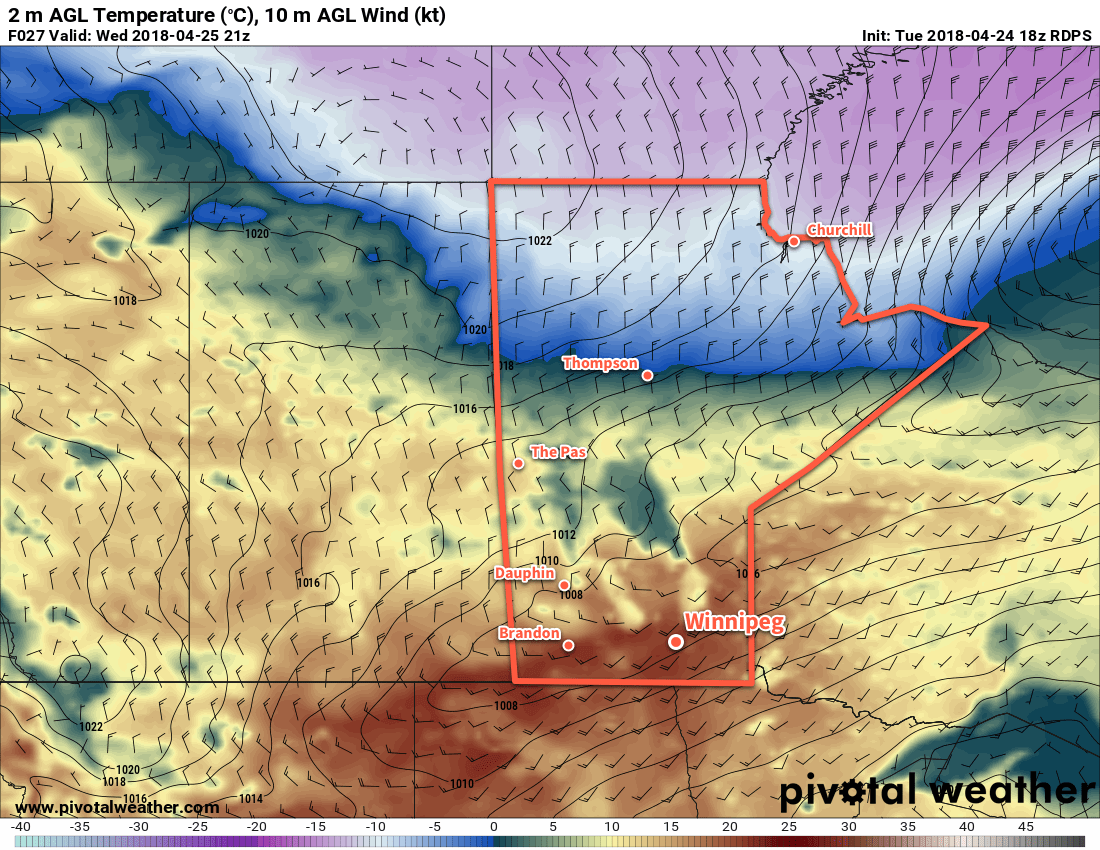 Unfortunately, the strong winds will occur while very dry conditions remain over the region, producing an elevated fire risk. Skies will cloud over through the afternoon as a cold front approaches the region from the northwest.
Winds will ease this evening, then briefly pick up out of the northwest to 30 to 40 km/h when cold front pushes through sometime after 7PM. There will be a slight chance of showers in Winnipeg as the cold front moves through. Much cooler air will then flood southwards. Temperatures will dip to a low near +1°C with mostly cloudy skies.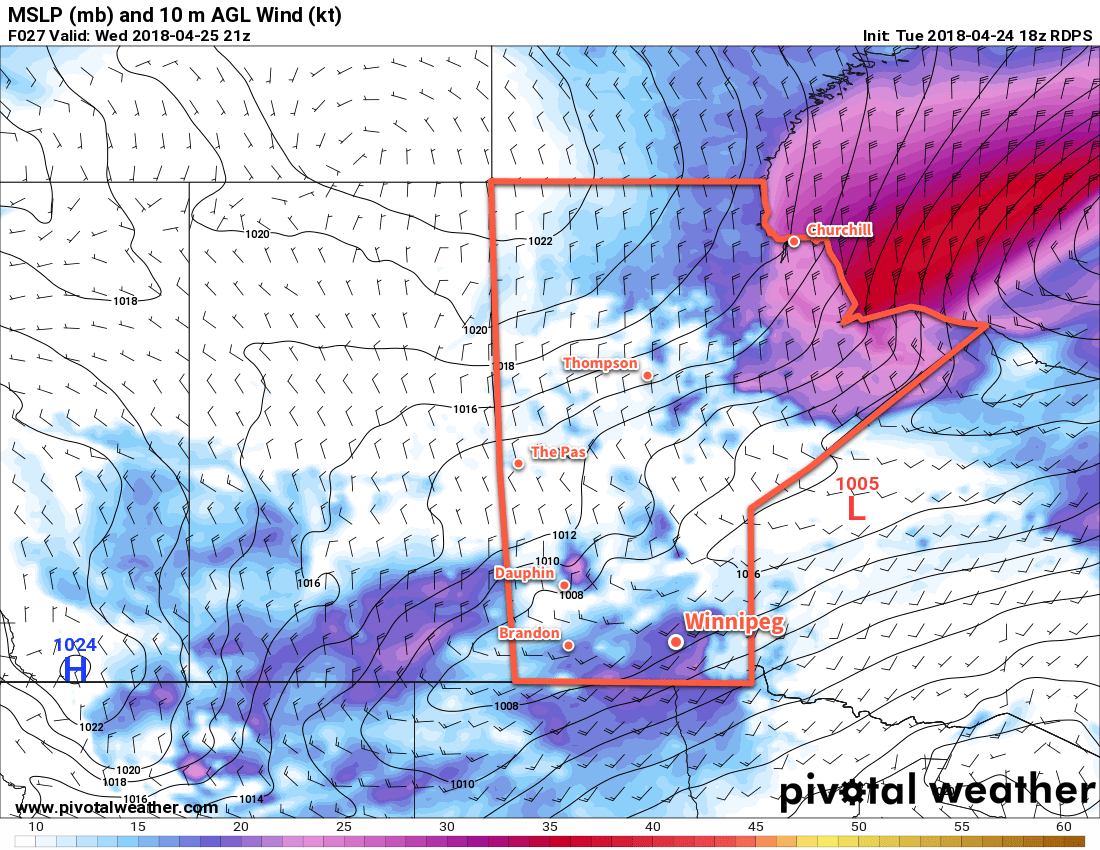 Thursday and Friday will bring seasonal conditions back to the region with highs in the low to mid-teens. On Thursday, a ridge of high pressure will push across southern Manitoba. It will bring lighter winds out of the west-northwest at 15 to 25 km/h. Hot on its heels, another low pressure system will move through southern Manitoba on Thursday night. It will bring a few clouds and warmer temperatures with lows near 5°C. Winds will be back out of the north on Friday at 15 to 25 km/h with partly cloudy skies.
Long Range Outlook
The weekend is looking great with light to moderate southerly winds bringing mild temperatures back to the region under sunny skies. Winnipeg could see highs in the upper teens or twenties both Saturday and Sunday. Overnight lows will fall to the high single digits.
Conditions will take a turn to start next week as a complex low pressure system moves out of the Northern Plains into the southern Prairies. It will bring cloudier conditions and a chance of showers and/or rain.
Winnipeg's seasonal daytime high is currently 14°C while the seasonal overnight low is 1°C.