A disturbance crossing the Prairies will bring generally unsettled conditions with scattered showers and thunderstorms to southern Manitoba to round out the week.
Mixed to mostly cloudy skies will move into Winnipeg and the Red River Valley today ahead of an upper-level disturbance slowly moving eastwards through Saskatchewan. Over the next two days, unsettled conditions will produce scattered showers and thundershowers across the region. Slack winds over the region mean that the [thunder]showers will be fairly slow-moving, with local rainfall amounts of 5 to 15 mm possible. Conditions will settle for Sunday, with more sunshine building into the region under partly cloudy skies.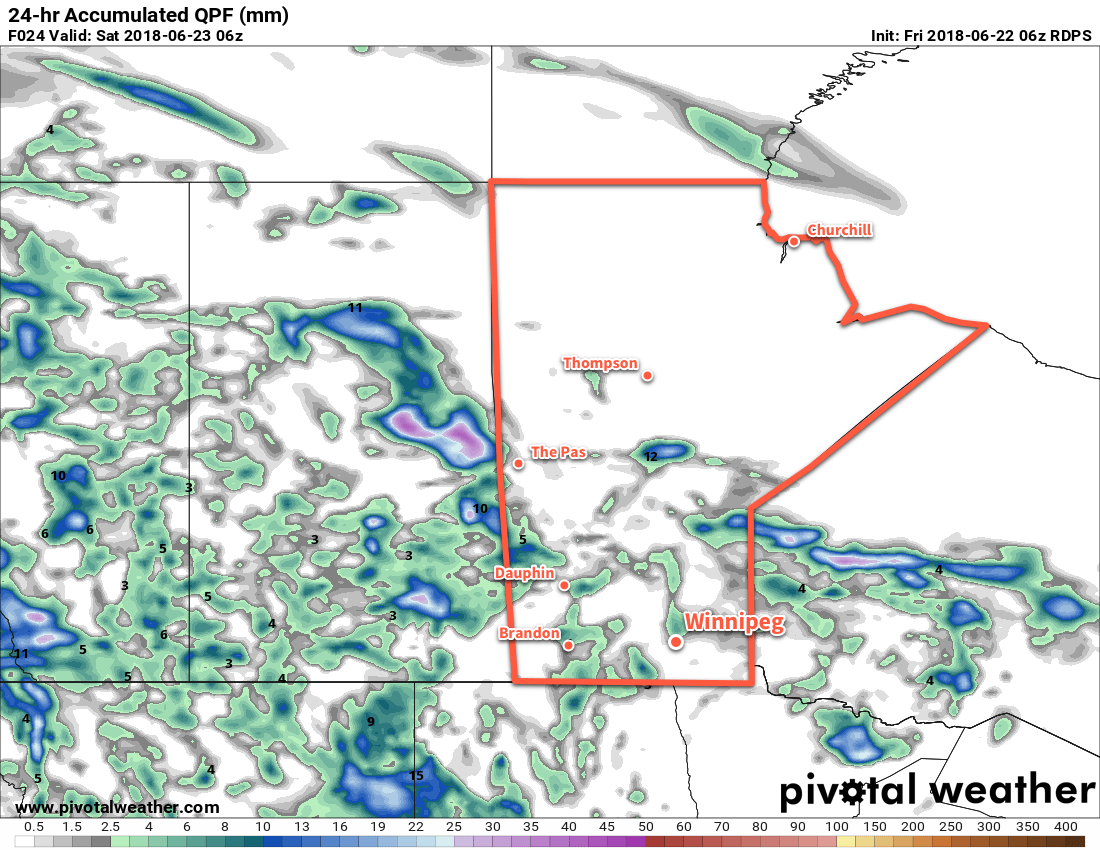 Temperatures will continue to be warm with highs in the upper twenties or low thirties. Lows in the 16 to 18°C range are forecast for the next few days.
Long Range Outlook
Next week will kick off with unsettled conditions as a southerly flow redevelops and taps into warmer, more humid air. Highs will climb back towards 30°C with muggier conditions moving into the region.
Winnipeg's seasonal daytime high is currently 24°C while the seasonal overnight low is 12°C.