Winnipeg will see a slight chance of a thunderstorm this afternoon, then see conditions settle for a pleasant weekend.
It will be another hot day in Winnipeg today as temperatures climb to a high near 30°C. Today's humidity will be lower, making the heat more comfortable than the muggier conditions that were in place yesterday. Scattered showers and thunderstorms will develop over western Manitoba this afternoon and move southeastwards. Winnipeg will be on the eastern extent of this activity and will see a slight chance of a thunderstorm late in the afternoon or early evening. Skies will remain partly cloudy overnight as temperatures dip to a low near 15°C.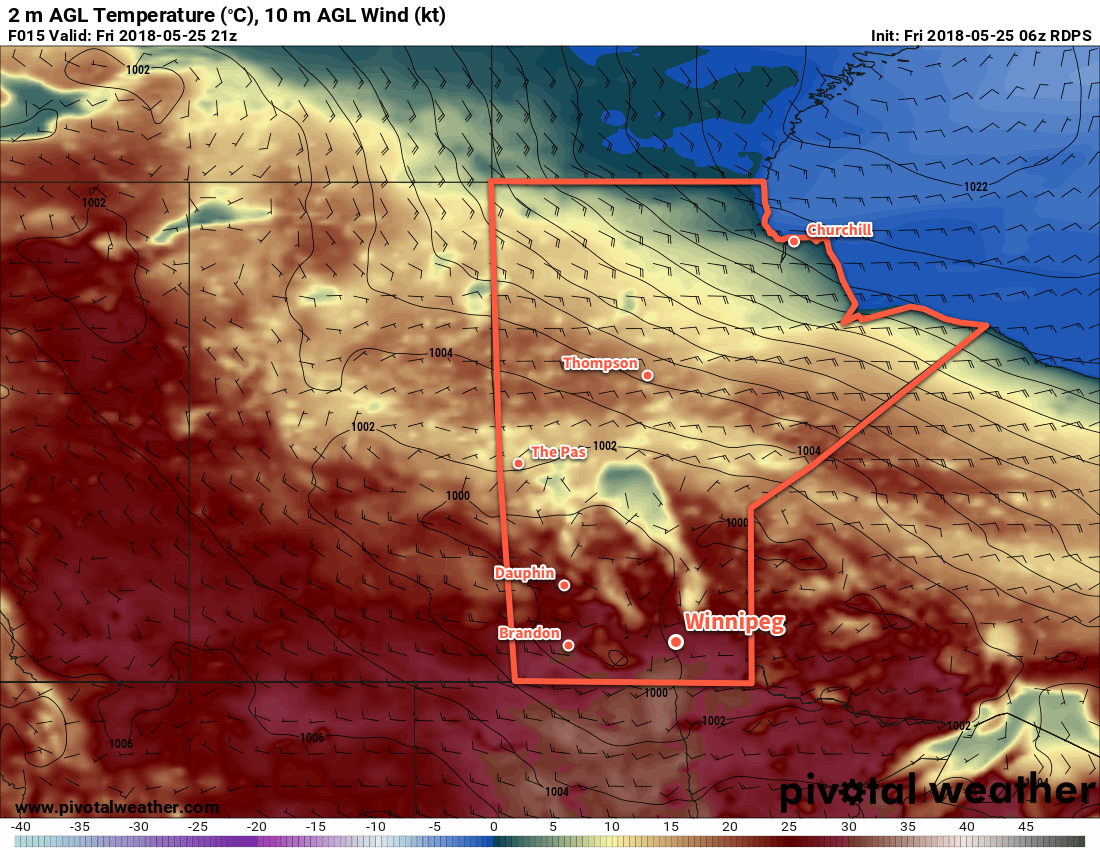 Saturday will be a lovely day with mixed skies and a high near 25°C. Winds will be a bit more noticeable out of the northwest at around 20 km/h. Skies will clear out for the evening with temperatures dipping to a low near 15°C on Saturday night.
The heat returns to Winnipeg on Sunday, sending temperatures to a high near 28°C. Cloud cover will increase over the Red River Valley for the afternoon, making for a comfortable afternoon: warm but with a break from the sun. Temperatures will head to a low near 14°C on Sunday night under mixed skies.
Long Range Outlook
Monday looks to be much like Monday, then the humidity returns for Tuesday with unsettled conditions bringing the chance of showers and thunderstorms back to the region.
The rest of the week will bring variable cloudiness and seasonably warm temperatures.
Winnipeg's seasonal daytime high is currently 22°C while the seasonal overnight low is 8°C.
---
draft #awm/forecasts #awm/weather tags