Things will gradually calm down after a wild night in Winnipeg which saw a highly developed squall line move through the city. Fuelled by the heat and humidity that built up over southern Manitoba through the day, it started as a few severe thunderstorms that fired along a trough line in SE Saskatchewan and SW Manitoba then quickly developed into an impressive line of storms that raced eastwards across the Red River Valley.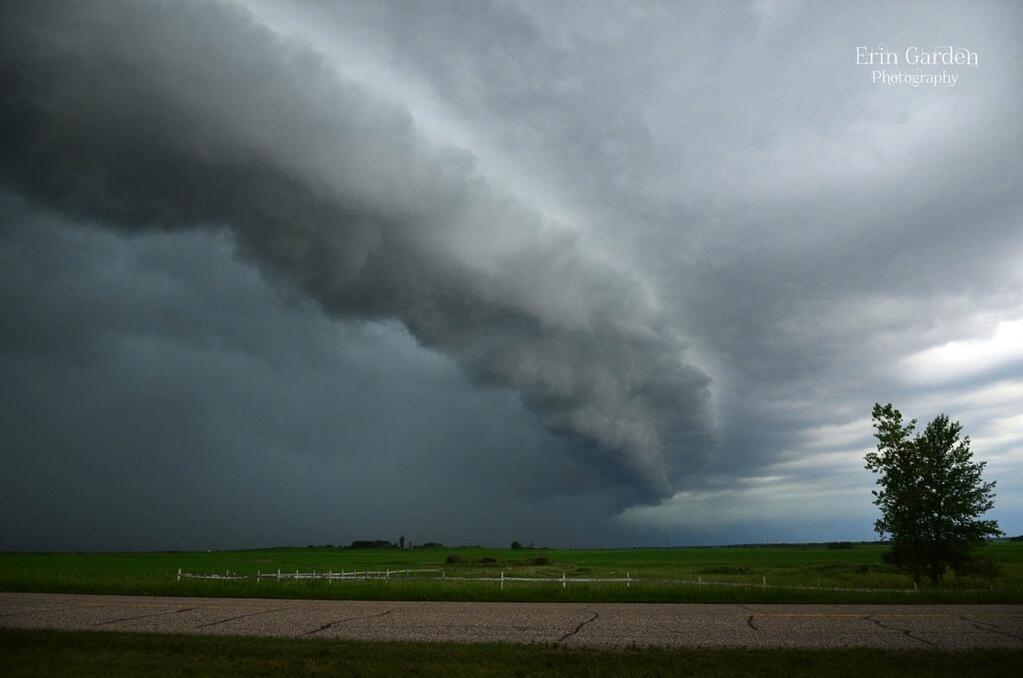 Initially the storms brought golf ball sized hail and torrential downpours to southwestern Manitoba. The village of Reston, MB received 104mm of rain in just 3 hours. This was in addition to the nearly 200mm of rain they received on Friday night and then the 25–50mm of rain the region on Sunday as rain moved through the region, bringing their week total to over 300mm. With devastating flooding in the region, officials do no recommend travel in the area. They are looking for volunteers to help with sandbag and pump efforts; volunteers can register with the R.M. of Pipestone Municipal Office at (204) 877–3327. Some highways in the area are closed due to overland flooding.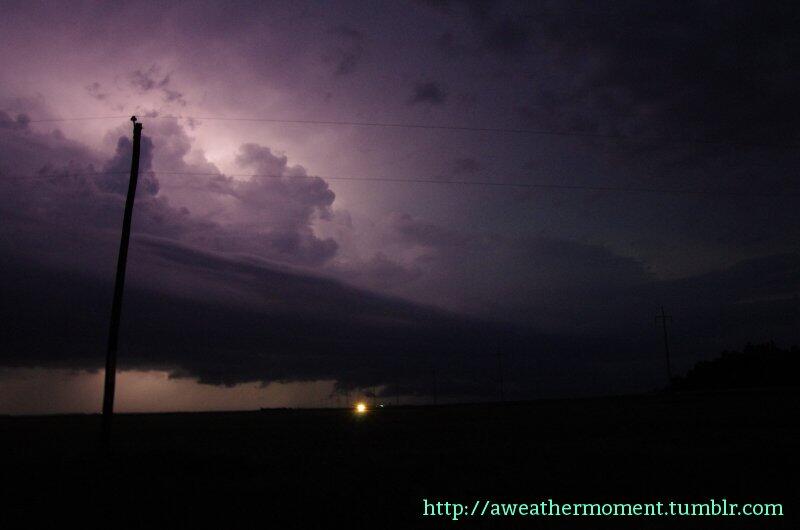 Here in Winnipeg, the storm rolled in around 10:50PM as near-constant lightning filled the skies. A very menacing looking squall line promptly pushed in producing winds as high as 90–100km/h that ripped through the city snapping some tree branches and producing some localized power outages mainly on the south side of the city. Rain hammered down with the central and southern parts of the city seeing 20mm of rain in under an hour. Northern parts of the city received a little less rain, only getting around 5–10mm with the initial line of storms. A large area of stratiform precipitation moved in and brought another 5–10mm of rain to the city through the night.
Things will slowly dry out and stabilize over the next few days as an upper ridge slowly builds over the Rocky Mountains.
Today & Tomorrow
Wednesday

27°C
/
17°C
Warm and humid; afternoon clouds with scattered showers. Risk of a thundershower.
We'll see some afternoon clouds today as the sun warms us up and destabilizes the lower atmosphere. Some scattered showers will develop with the risk of some thunderstorms as a shortwave pushes into Southern Manitoba coupled with a strong upper-level jet running along the International Border. There is little threat of severe storms today, but given the high dew points any thunderstorms that develop may produce quite intense downpours. They should move along at a decent speed today, though, so no one place should see too much rain. We'll see a high around 27°C today.
Thursday
27°C
/
15°C
Afternoon clouds with a chance of showers.
We'll drop down to around 17°C tonight with skies gradually clearing.
Tomorrow will bring another warm day with some afternoon clouds and a slight chance of afternoon showers. Winds will pick up out of the northwest to 30 or 40km/h which will help push some of the moisture out of the Red River Valley and drop the humidity down to something a little more comfortable.
Friday
Friday

23°C
/
13°C
Increasing cloud. Chance of rain overnight.
Friday will bring increasing cloudiness as an upper trough begins slumping southwards from the central/northern Prairies. It looks like any rain will hold off until the overnight period, and if it does end up moving in, amounts won't be anything too extreme. At this point, it seems like only around 5mm would be likely. There would be no threat of thunderstorms with this system.
The weekend is looking pleasant with plenty of sun and highs around 25°C.