Middle East Sees Snow and Associated Avalanche Danger
This past week the Middle East saw some interesting weather associated with a slow-moving low pressure system that made its way all the way from Turkey to northern India.
The system first impacted Istanbul, Turkey last week which significantly affected travel across the city as it dropped significant amounts of snow. Most of the precipitation in the region came as rainfall ahead of the low pressure system, but cold air wrapped around on the back side of the system resulted in snow squalls developing off the warm waters of the Black Sea. These snow squalls that formed dropped anywhere from 5 to 20cm, and even locally higher amounts in eastern Istanbul. With the snow that fell earlier in the week, in addition to the fresh snow, one part of the eastern township of Istanbul was able to break its snowfall depth record by recording a snow depth record of 75cm. In other parts of Istanbul depths generally ranged from 20 to 40cm. As many as 200 flights were cancelled as a result of the snow and numerous trees could be seen snapped across the city.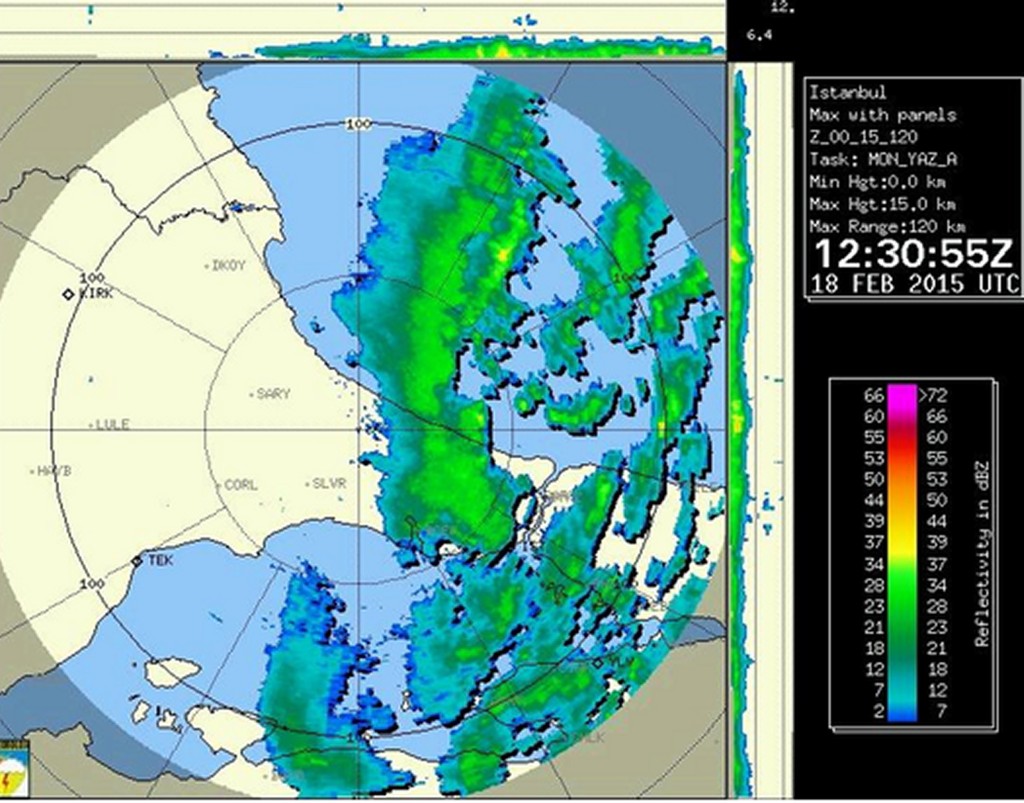 Weather in Istanbul is expected to remain above the freezing mark for the weekend, thus the melt that has been ongoing late this past week will continue. Although it's not unheard of to get snow in the winter in Istanbul, the average snow depth usually remains below 10cm for the winter months. No more snowfall is expected in the next week or so for the city.
The storm slowly continued its trek east dropping more snow and mixed precipitation in Middle East countries such as Israel and Jordan before reaching Afghanistan. Afghanistan and northern India saw major snowfall as a result of this system, especially at higher elevations. As much as 100cm fell in northeast Afghanistan, enhanced by local topography. Several avalanches were also triggered in the region of Panjshir and buried over 100 houses that were located on a mountainside, leading to the deaths of over 200 hundred residents sadly. The northeast part of Afghanistan is a fairly poor region of the country with houses built in dangerous locations that are prone to avalanches and landslides – deadly avalanches are not unheard of and have last occurred in 2012.