Snow will come to an end over the region today as the storm that's been stalled over the region finally moves east. Sunnier skies will return for the weekend as a high pressure system settles over the province.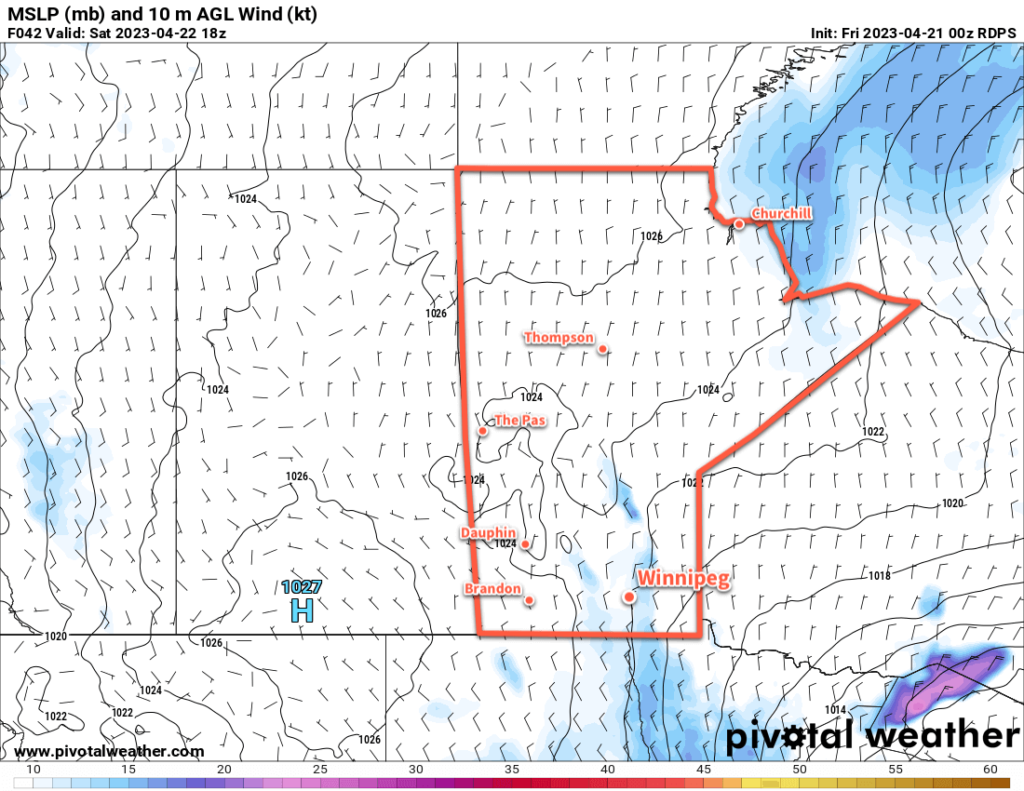 Snow continues to wrap into southern Manitoba this morning, but conditions will improve through the day. As the low responsible for our weather continues to trundle eastwards into Ontario, snow gradually weaken and taper off over southern Manitoba. It will be a bit of a slick and slippery morning as temperatures dip below zero and combine with fairly strong northerly winds near 50 gusting 70 km/h.
Temperatures will rebound to a high of only around +2 °C.
Skies will clear out tonight as winds ease to around 20 km/h. Temperatures will dip to a low in the mid-minus single digits.
For th weekend, a ridge of high pressure will build into the region and bring cool but settled conditions. Winnipeg and area will see variable cloudiness through the weekend with daytime highs in the mid- to upper-single digits. Overnight lows will likely dip into the -5 to -10 °C range.
Long Range Outlook
Next week will start off with quieter weather as temperatures gradually move towards more seasonal values. Some rain may be possible across the region late next week.
Today's seasonal daytime high in Winnipeg is 13 °C while the seasonal overnight low is 0 °C.