This week will be significantly cooler than last week as we see cooler air filter down from the north. However, temperatures will remain at, or slightly above, seasonal values.
Monday
Today will see temperatures in the low to mid twenties under a mixture of sun and cloud. There may be a few showers throughout the day as we remain behind a departing low pressure system. Winds will be breezy from the south-west.
Tuesday
Tuesday will be a mainly cloudy day with a strong likelihood of showers. Despite the departure of Monday's low pressure system, a large upper disturbance will remain to our north, helping to generate additional precipitation. Accumulations from these showers isn't expected to be large, but the chance for more rain is definitely not welcome in most of southern Manitoba.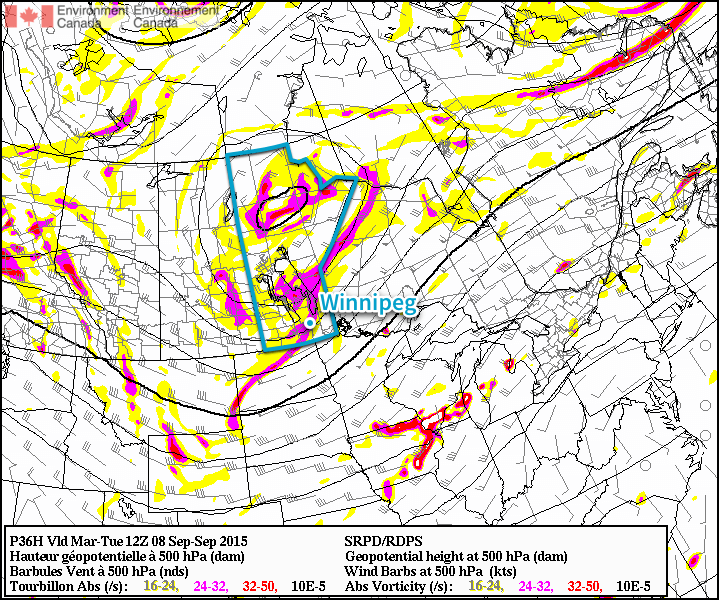 Wednesday
Wednesday will see very similar conditions to Tuesday. There will once again be a strong chance of rain, with accumulations perhaps a bit higher than Tuesday. This round of rainfall will be the result of a new system moving up from the northern United States.
Long Range
The long range forecast suggests we'll generally see near seasonal conditions over the next week, which means high temperatures near 20C. At this point long range models suggest we may turn toward cooler conditions by mid-month, but it's too early to tell if that will come to fruition.