This week will start out with near seasonal conditions as temperatures stick near the -10C mark.
Today will see temperatures around or just above -10C. Skies will be mainly cloudy with a chance of flurries as a weak system passes to our south. Given the slack pressure gradient over southern Manitoba, winds will remain light and variable.
Tuesday will be slightly cooler than Monday, with temperatures around or just below -10C. An arctic air mass to the north will continue gradually sliding southward, allowing slightly colder weather to prevail. The drying associated with this colder air mass is expected to help clear skies a bit, although it looks like we won't see completely sunny skies, but rather a mix of sun and cloud. Winds will be north-westerly at about 20km/h.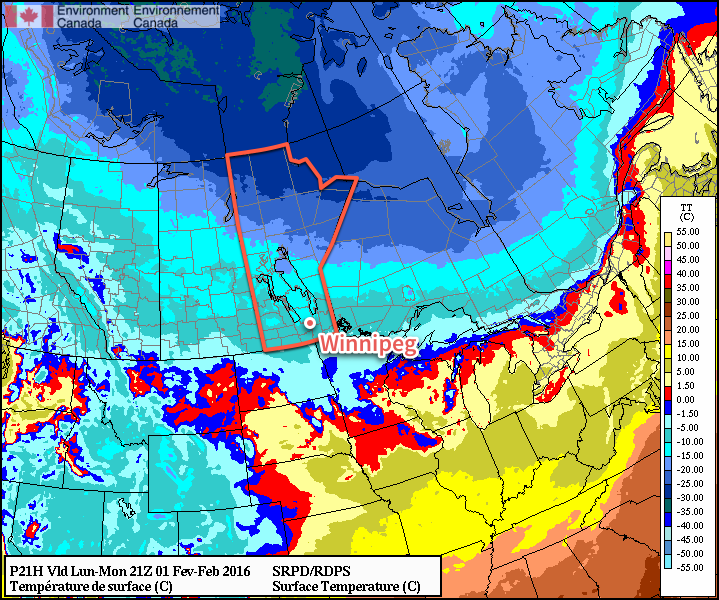 Wednesday will remain near seasonal, with temperatures once again just below -10C. Skies will become cloudy again as an upper-level impulse moves through the region. This impulse may bring a few flurries to southern Manitoba, but nothing significant. Winds will shift to southerly at around 20km/h.
Long Range
Models still aren't showing a strong signal for what the long range forecast may entail. Based on the trends in the guidance, it looks more probable that February will cooler than normal than warmer than normal, but that is just an educated guess at this point.