Southern Manitoba will see variable cloudiness over the next 3 days alongside some light snow on Saturday.
Winnipeg will see mixed skies today as cloud cover moves in ahead of a low pressure moving across Saskatchewan. Temperatures will reach a high near -4°C with winds increasing out of the southeast to 15-20 km/h. As the low moves into the province overnight skies will cloud over with non-accumulating light snow1 spreading across the region. Temperatures will dip to a low near -9°C.
Saturday will bring more light snow to Winnipeg for much of the day as winds become calm and temperatures climb to a high near 0°C. The snow will taper off as the cloud cover begins to break up Saturday night. By the time all is said and done a couple cm of snow may have fallen, but generally speaking, amounts look fairly light. The overnight low is forecast to dip to about -8°C.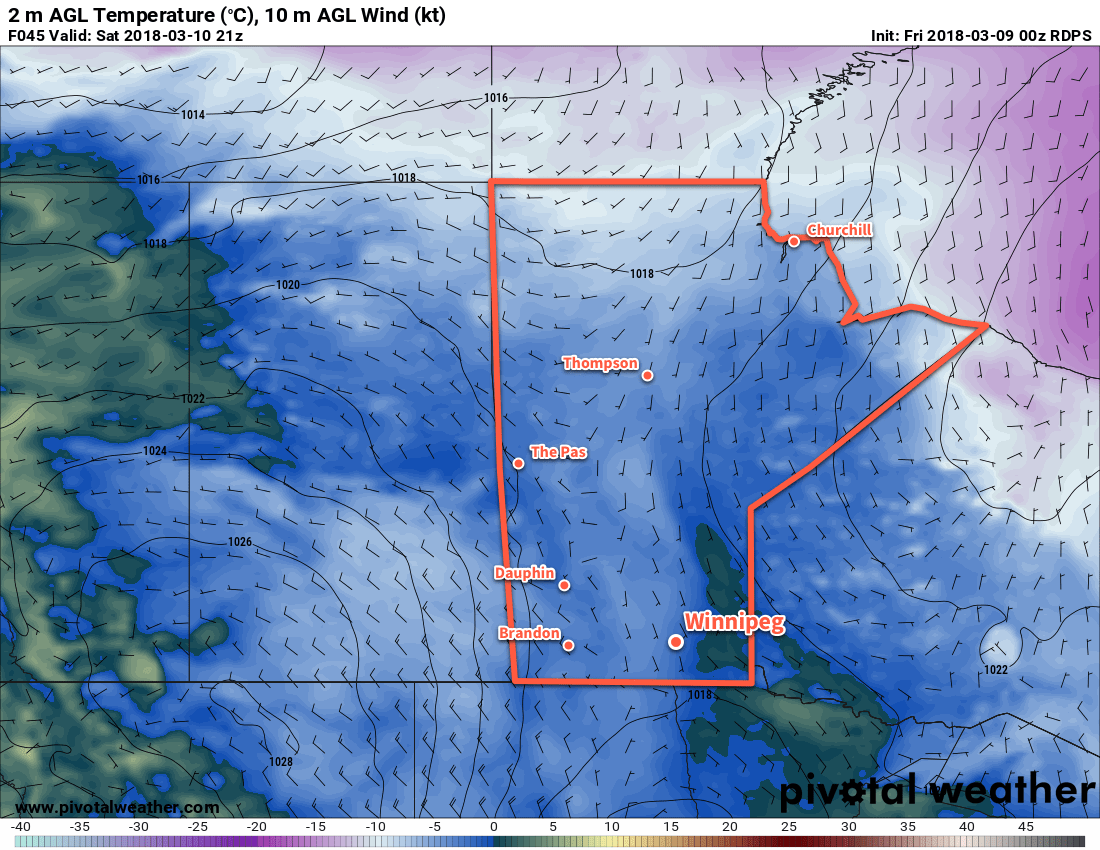 Winnipeg will see the sun poke out again on Sunday as the cloud cover from Saturday's system slowly mixes out. Temperatures should reach a high near -1°C, but a ridge of high pressure moving in behind Saturday's low will bring cooler overnight lows back to the region. Winnipeg will likely see a low near -12 to -15°C on Sunday night under clear skies.
Long Range Outlook
Next week is looking pretty quiet with variable cloudiness and near-seasonal temperatures. No news is good news, right?
Winnipeg's seasonal daytime high is currently -3°C while the seasonal overnight low is -13°C.
The snowfall will leave a dusting, not amounting to anything particularly notable or measurable. ↩