Winnipeg will see variable cloudiness and near-seasonal temperatures through the remainder of the work week.
Winnipeg will see pleasant days ahead despite slightly below-seasonal temperatures. The city will see variable cloudiness today and tomorrow as the last remaining cloud from Monday's storm system drifts eastwards through the region. No snow is expected. Winnipeg should see high temperatures near -5 or -4°C and overnight lows dipping as cold as -15°C.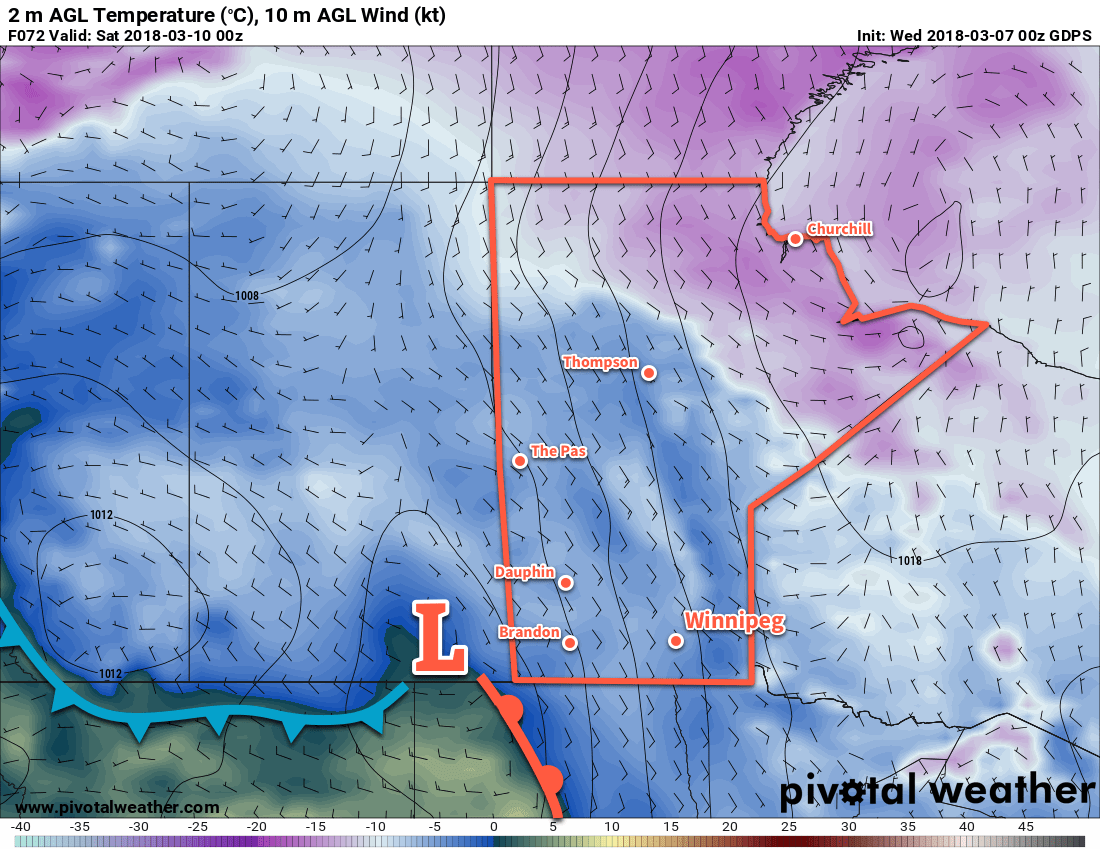 Friday may start with a bit of sunshine, but cloud is forecast to begin moving in early in the day as a low pressure system approaches from Saskatchewan. Winds will pick up out of the southeast to around 20 to 30 km/h. Temperatures will reach a seasonal -3°C for a high, then dip down to about -6°C overnight under cloudy skies. The chance for light snow will increase after midnight as the low moves into Manitoba.
Long Range Outlook
Saturday morning will likely bring a bit of light snow to the region with accumulations of 2 to 3 cm possible. The snow will taper off as the low pressure system passes and winds switch to northwesterly. Mild temperatures will remain in place for Saturday, the near-seasonal temperatures return for Sunday.
Next week is looking fairly dry with a fair amount of sunshine. Temperatures should return to slightly above-seasonal values, with several days above-0°C days possible!
Winnipeg's seasonal daytime high is currently -3°C while the seasonal overnight low is -13°C.