Winnipeg will see copious amounts of sunshine through the rest of the week, but seasonably cool temperatures have settled into the region.
Winnipeg's forecast for the coming days is short but sweet: sunny. Other than a few passing clouds this morning, skies should stay essentially clear for the coming 3 days. Highs will slump to around 10°C with overnight lows dipping below freezing each night.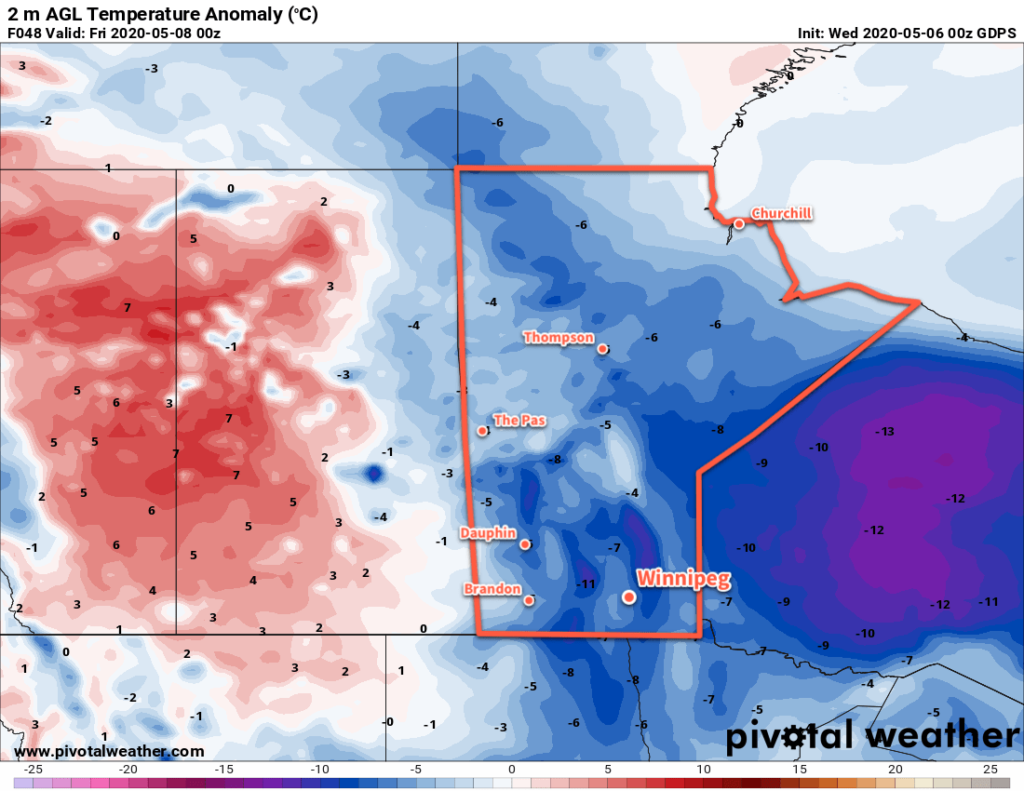 Winds will be a bit breezy out of the north today at 20 to 30 km/h. Thursday will be the windiest day of the next three with northerly winds strengthening to 30 gusting 50 km/h. Winds will be lighter on Friday out of the north at 15 to 25 km/h. Winds will ease to light each of the coming nights.
Long Range Outlook
This cool weather is the result of a persistent upper-level flow that has ridging over the west coast and troughing over Hudson Bay and the eastern Arctic. This setup results in a north-northwest flow over Manitoba that supplies plenty of cool air to the region. This will continue until this upper-level pattern breaks down.
Unfortunately, there won't be any major changes until sometime in the middle of next week when the Hudson Bay vortex begins to shift and break down.
Today's seasonal daytime high in Winnipeg is 18°C while the seasonal overnight low is 4°C.