Disturbances moving through today will bring cloud and thunderstorms to start Winnipeg's week but sunnier, warmer weather will quickly return.
A few disturbances moving through Winnipeg today will bring unsettled conditions to the city. Beginning first thing this morning, a few showers or thunderstorms will be possible as the remnants of overnight convection drift over the area. That will clear out, but then a trough moving through midday will bring a more organized thunderstorm threat. Those thunderstorms will push off to the east in the afternoon, but a cold front then follows into the region will bring yet another chance of showers or thunderstorms through the evening hours. The main threat for severe weather will occur with the trough moving through midday; a few more details are in ECCC's thunderstorm outlook in our Bulletin Viewer.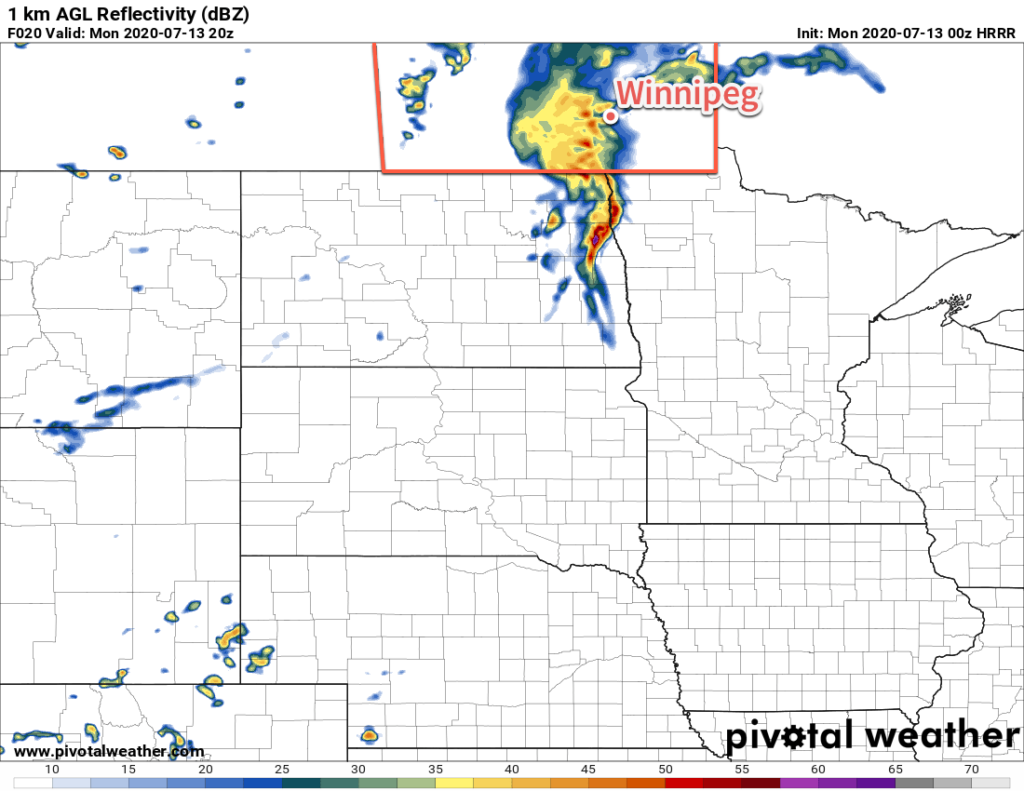 Temperatures will climb to a high around 24°C. Morning southeast winds becoming generally southerly near 20 km/h then easing in the evening. Behind the cold front overnight, winds will pick up out of the west-southwest to around 30 km/h. Temperatures will dip to a low near 13°C.
More sun will return to Winnipeg on Tuesday and Wednesday as a drier westerly flow spreads across the region. A potent summer low over northern Manitoba will produce moderately windy conditions across the southern Prairies. Winnipeg should see west-southwest winds near 30 gusting 50 km/h both days. Windier conditions with winds of 40 gusting 60 km/h over southwestern Manitoba. On Wednesday, an upper trough will bring a chance of afternoon showers to much of the Red River Valley.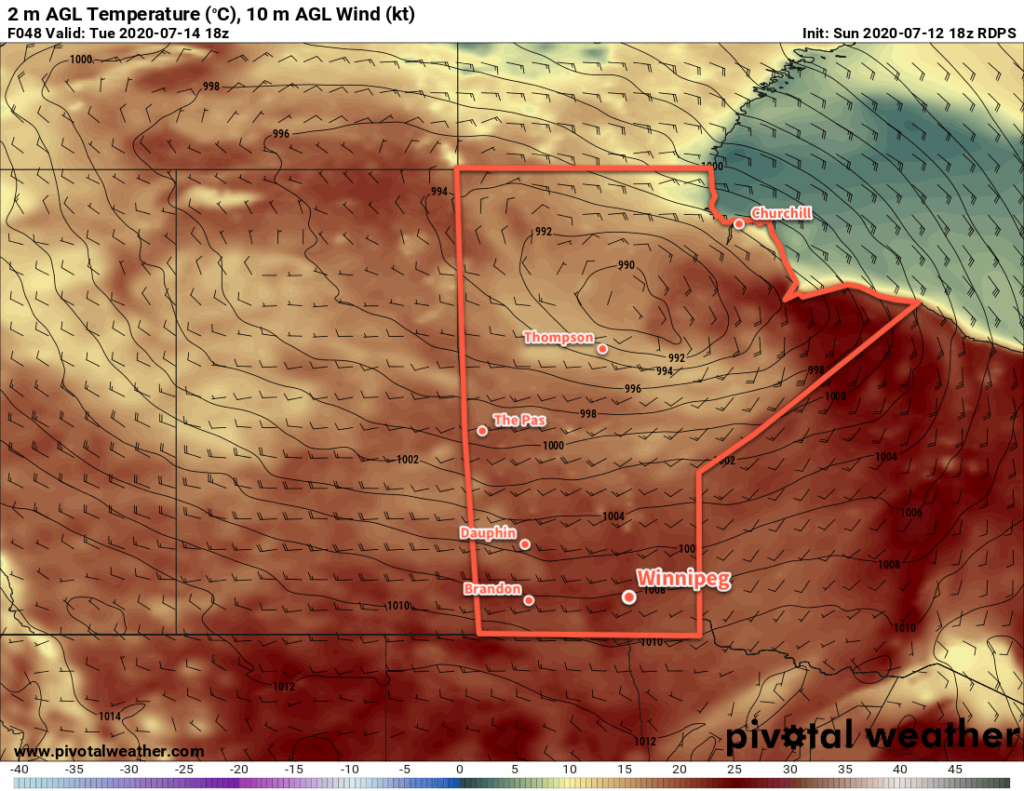 Daytime highs will hover around 25°C both days and overnight lows will climb back into the mid-teens.
Long Range Outlook
A building upper ridge over the western Prairies will bring hotter weather back to the region by the end of the weekend with highs rising to around 30°C and a return of muggier conditions. The region will see some instability and chance of thunderstorms on Friday into Saturday. More settled conditions return for the end of the weekend and next week with near-seasonal temperatures and comfortable humidity levels.
Today's seasonal daytime high in Winnipeg is 26°C while the seasonal overnight low is 13°C.