A few beautiful days are on the way for Winnipeg as seasonably warm temperatures return.
An upper low continues to spin over northern Manitoba and support a dry westerly flow over the southern Prairies. As a result, the next few days will look fairly similar as this system slowly spins its way northeastwards.
Today and tomorrow will both see highs near 26°C and lows near 15°C. Winds will be breezy today out of the west at 30 gusting 50 km/h and then ease a bit for Thursday at 20 gusting 40 km/h. Both days will see mainly sunny skies. There will be a slight chance of a late day shower today.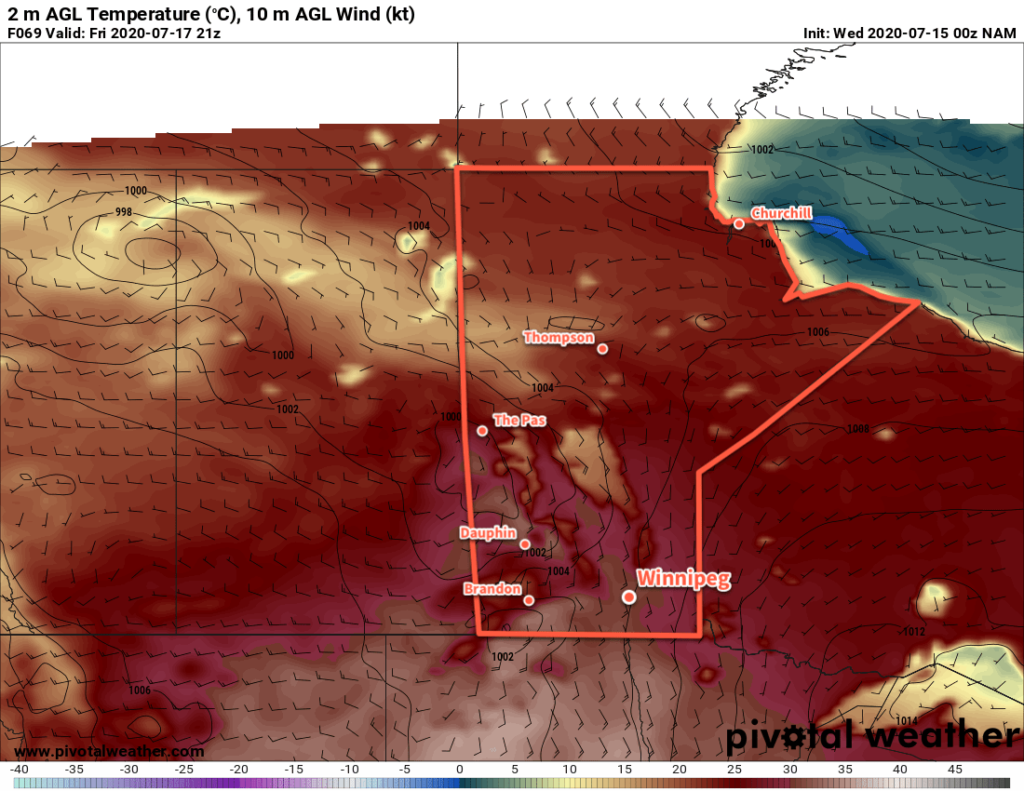 On Friday, winds will shift to the south ahead of an approaching low. With winds up to 40 km/h, temperatures will climb to a high near 30°C. Humid conditions will redevelop over the Red River Valley as dew points climb back to around 20°C. In the evening, a trough of low pressure will move through the region, bringing showers and thunderstorms with it. With over 1000 J/kg of MLCAPE and 30+ knots of bulk shear, there is a chance that some of these thunderstorms will be severe. Skies will clear out overnight with winds easing and shifting to the west.
Long Range Outlook
Sunny conditions will stick around for the weekend with highs in the mid-20s. No precipitation is in the forecast for Winnipeg. On Monday, unsettled conditions may redevelop over the region.
Today's seasonal daytime high in Winnipeg is 26°C while the seasonal overnight low is 13°C.