Hot, humid conditions will bring a chance of thunderstorms to Winnipeg over the next couple days.
Winnipeg will see sweltering heat today as a hot, humid air mass settles over the region. The day will start with some cloud as thunderstorms push northeastwards over the province. This activity should stay north of the city, but the southern end may end up grazing the city if it extends further south than expected. After that activity pushes off, temperatures will soar to a high near 33°C under partly cloudy skies. With dew points near 20°C, the muggy conditions will produce humidex values near 40 in the afternoon. Winds will be breezy this morning out of the southeast, but will shift to the southwest for the afternoon at 20 to 30 km/h.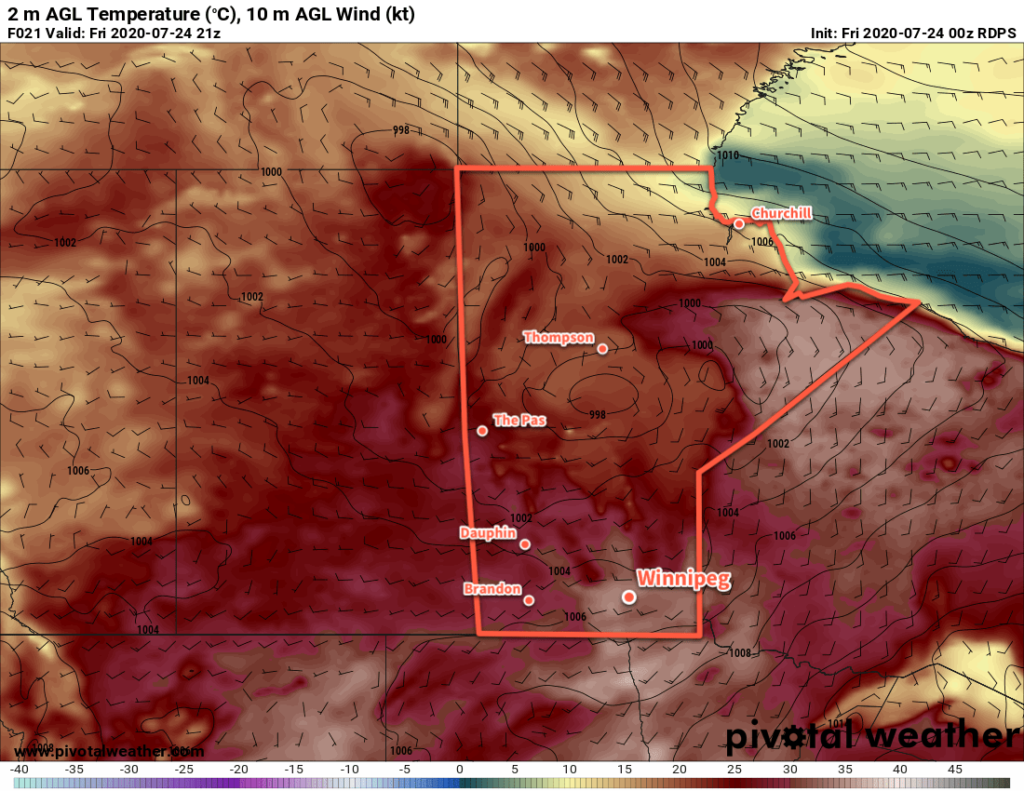 More cloud cover will move in tonight as temperatures head to a low near 21°C. Thunderstorms will develop over North Dakota this evening and gradually push northeast. Winnipeg will see a chance of thunderstorms overnight into early Saturday morning as the area of storms lifts northeastwards.
Saturday will be another hot day with a high near 32°C after morning cloud clears out. The humidity will stick around for another day and produce humidex values in the upper 30s. A cold front will push eastwards through the region in the evening, bringing another risk of thunderstorms to the region. Some of these thunderstorms may be severe, so keep an eye on ECCC's Thunderstorm Outlook in our Bulletin Viewer for updated details on any severe weather threat.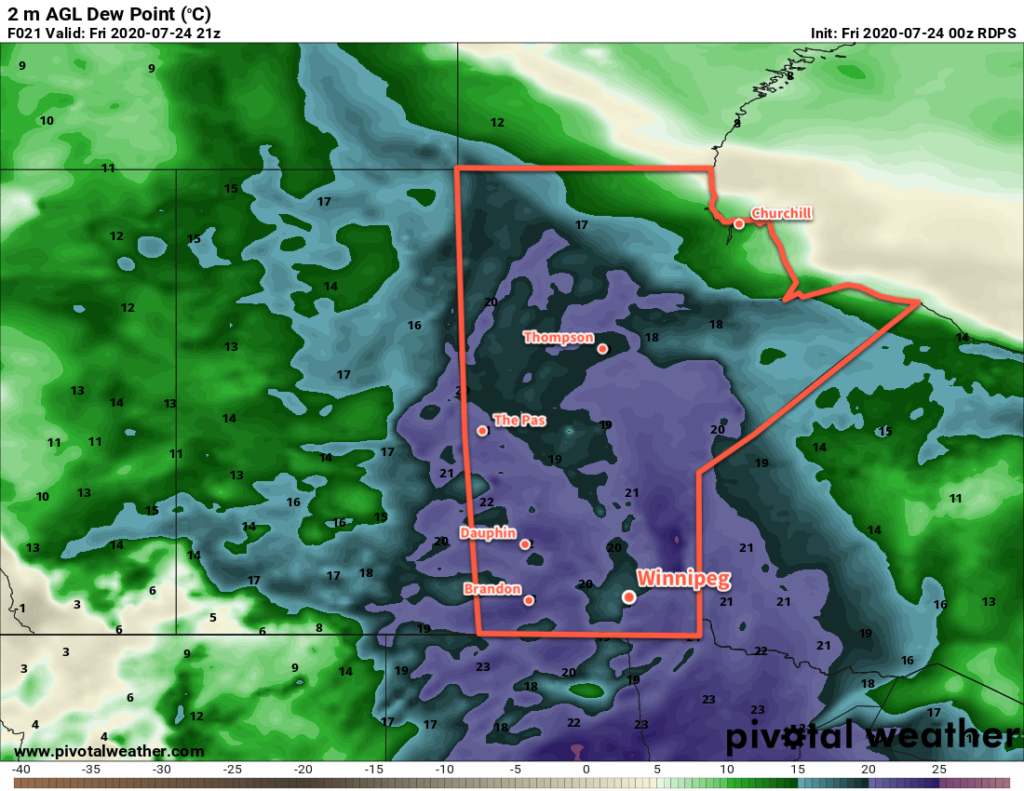 Cooler and drier air will move into the region for Sunday in the wake of the cold front. Under mainly sunny skies, Winnipeg should see temperatures return to seasonal values with a high near 26°C. Winds will be fairly breezy out of the west at up to 30 gusting 50 km/h. The city will see a low down to around
Long Range Outlook
Next week looks to bring seasonably mild temperatures to Winnipeg with plenty of sunshine. The next notable chance for showers or thunderstorms looks to arrive mid-week.
Today's seasonal daytime high in Winnipeg is 26°C while the seasonal overnight low is 13°C.