Winnipeg will see pleasant summer conditions with near-seasonal temperatures over the next few days.
It's a nice, short forecast to start the week for Winnipeg. The driving weather features over the coming days will be a departing upper low over Ontario and gradually building upper ridge over the western Prairies. These two things combined will result in near-seasonal temperatures through the next few days with comfortable humidity levels. The city will also see plenty of sunshine over the coming days.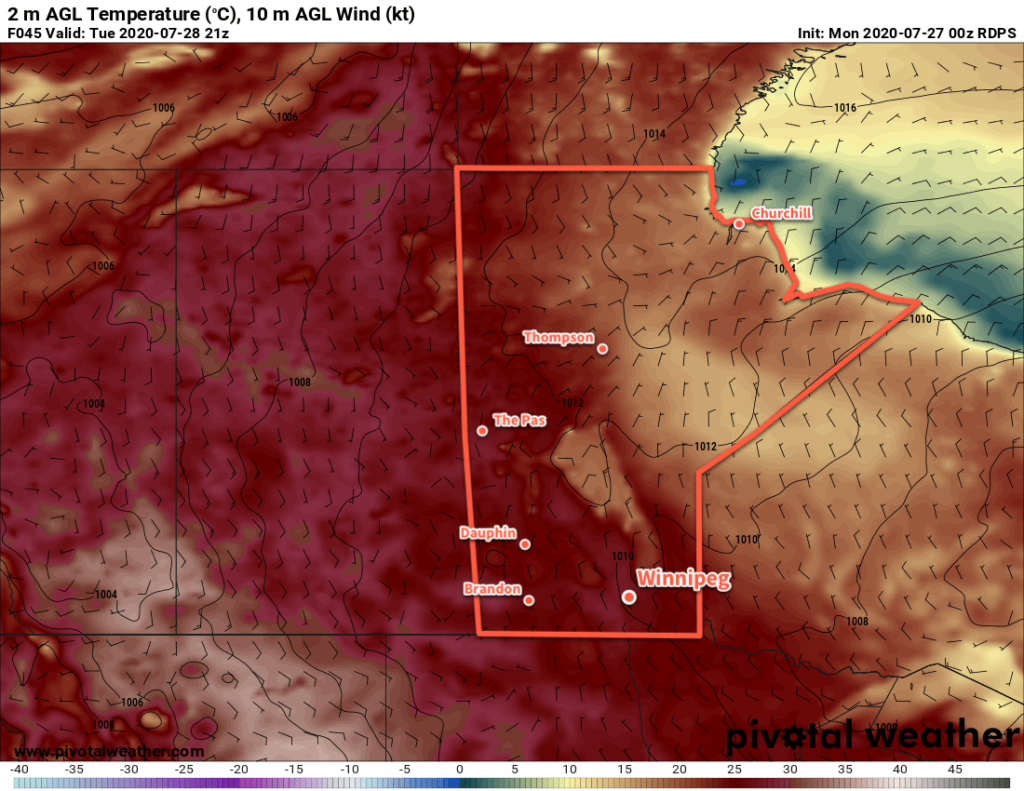 The winds will be breezy today and gradually ease as the week progresses. The city will see northwest winds near 30 gusting 50 km/h today, then northerly at 20 to 30 km/h on Tuesday. Winds should stay light on Wednesday.
Long Range Outlook
Temperatures will warm up into the upper 20s for the end of the week, but the city will still see plenty of sunshine. The potential for unsettled weather may develop on Friday night into the weekend.
Today's seasonal daytime high in Winnipeg is 26°C while the seasonal overnight low is 13°C.