Another low pressure system in the Dakotas will send waves of rain into Southern Manitoba this weekend.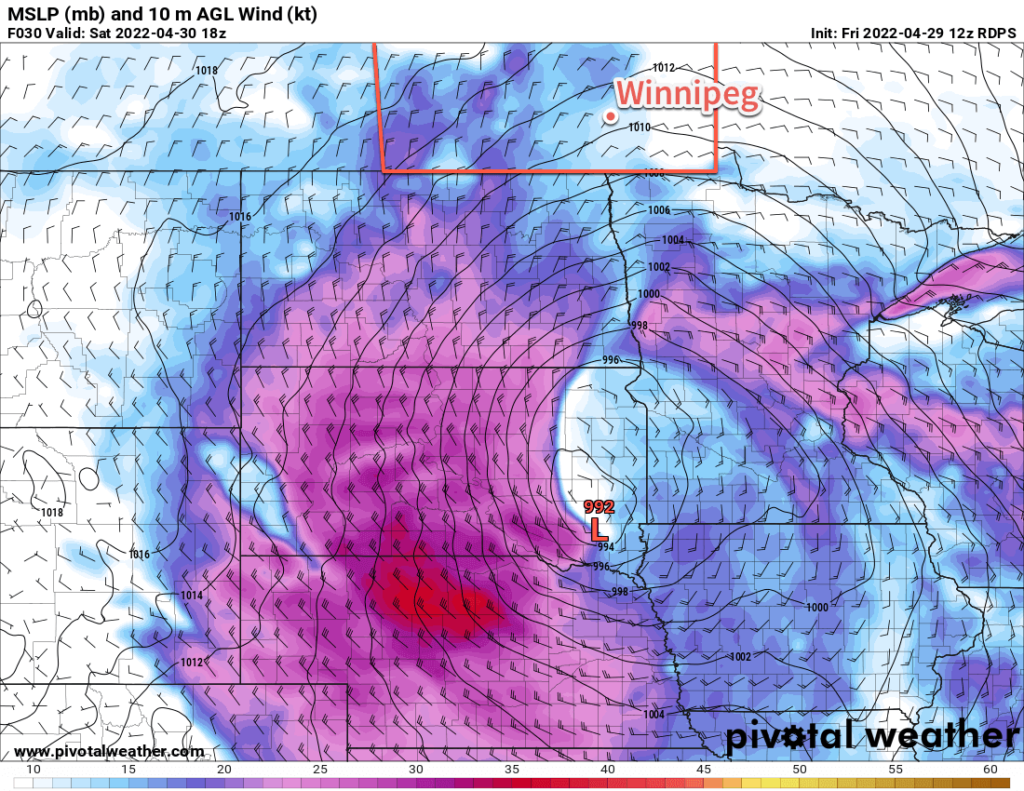 The first wave of rain is developing over North Dakota today and will push across the border later this afternoon. This rain will continue north through the night, likely with some embedded thunderstorms as well. For many areas, the rain will be showery and transient; the most consistent rain will likely develop along a line that runs from the Pilot Mound region northeastwards across the southern Interlake. By Saturday morning, 25–50 mm is likely near the U.S. border with 15–25 mm further north near the Trans-Canada Highway.
Rain will continue on Saturday, fairly consistently along the SW-NE line from Pilot Mound Area through the Interlake. Southeast of this, a few showers are possible in the Red River Valley, followed by a more organized surge of rain midday through the afternoon. A few thunderstorms could again be seen with this area of rain.
The rain will turn more showery late Saturday and begin tapering off from west to east. A few showers will likely persist Saturday night over the Red River Valley and SE Manitoba.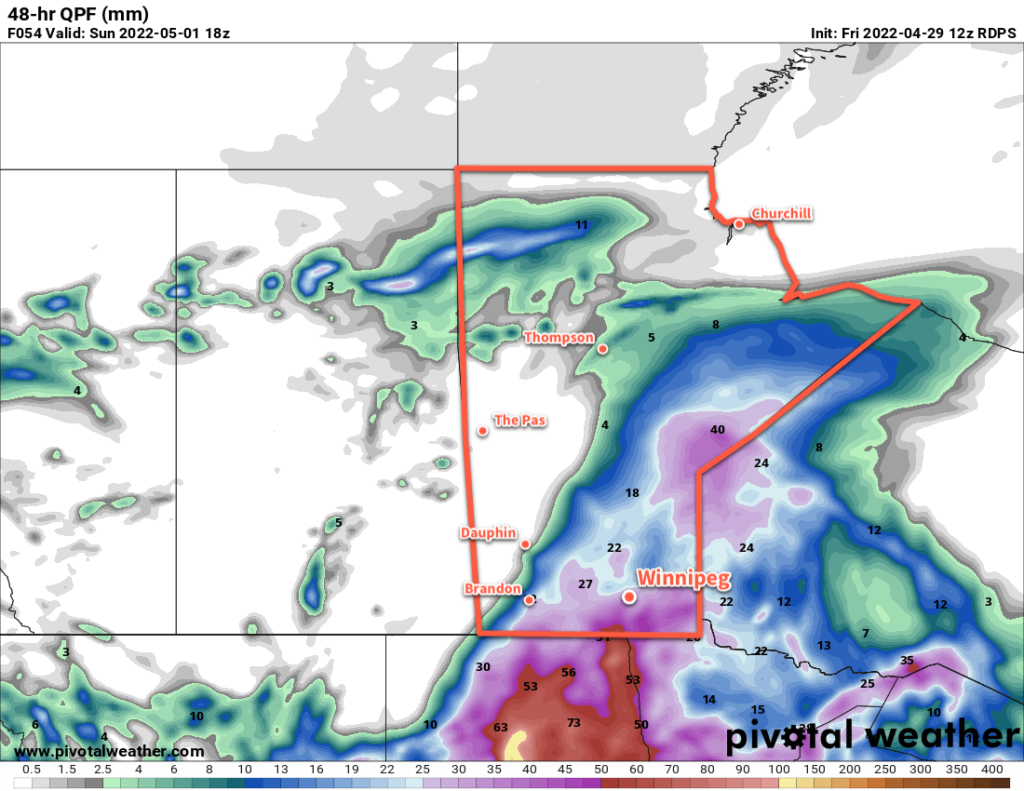 Drier weather will gradually work into the region on Sunday. By the end of this system, many parts of south-central and eastern Manitoba will receive, in total, 25–50 mm of rain. The heaviest rain will likely occur from Pilot Mound eastwards into the Red River Valley with accumulations of 40–50 mm. Winnipeg will also see substantial rain with 25–40 mm likely. A secondary axis of heavier rain will also extend along that SW-NE line across the southern Interlake with generally 25–35 mm along it.
Long Range Outlook
Fortunately, this looks to be the end of the wet weather for a while. Long-term forecasts all agree: next week will be dry with a dramatic rise in temperatures. The sun should reappear for Tuesday, and daytime highs will climb closer to 20 °C by the end of the week!
Today's seasonal daytime high in Winnipeg is 16 °C while the seasonal overnight low is 2 °C.