Winnipeg will see increasing cloudiness today as it spreads northwards out of the Dakotas. The cloud will continue through the remainder of the week with several chances for wet weather.
A sunny start in Winnipeg today will develop into partly cloudy to mixed skies through the day as a warmer air mass pushes in from the southwest. Fortunately, despite any cloud the temperatures will still climb to an above-seasonal high near 10°C! Winds won't be too much of a bother, increasing out of the south-southwest into the 20 to 30 km/h range. Winnipeg will continue to see mixed skies tonight with overcast skies developing early Thursday morning. Temperatures should dip to a low near +3°C.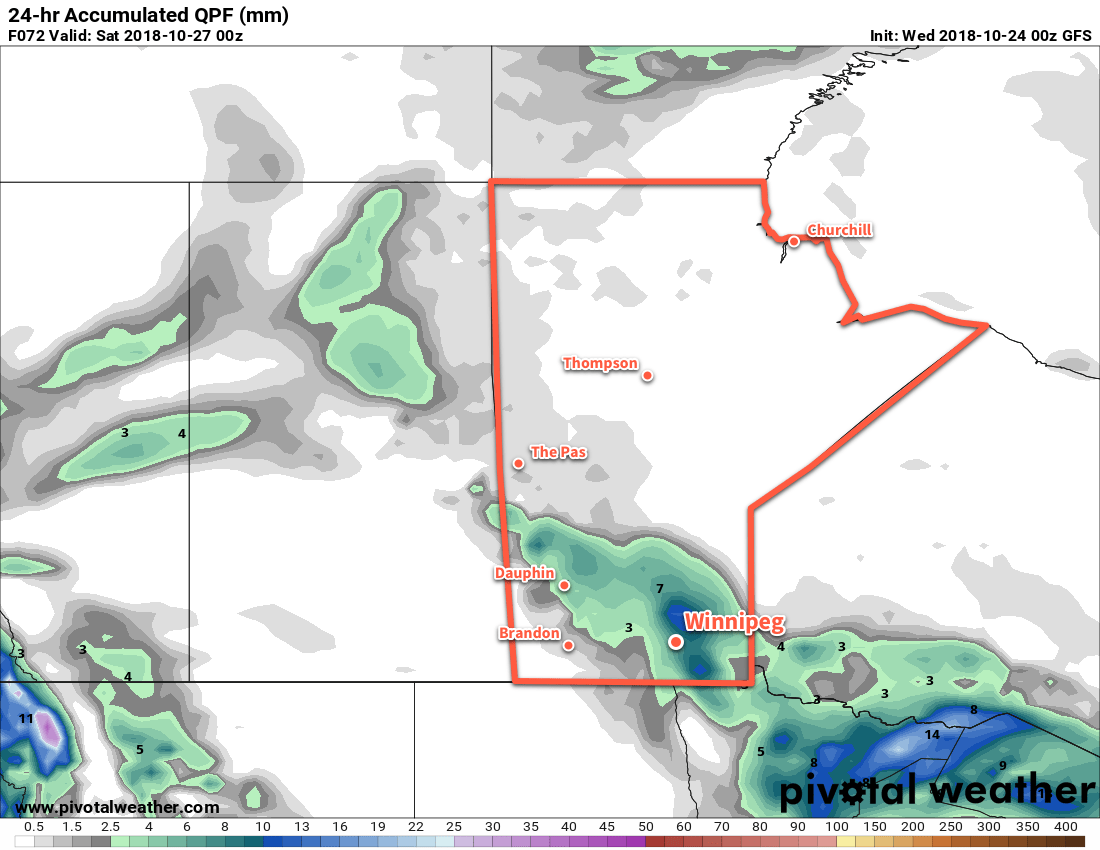 Thursday and Friday will bring cloudy skies to Winnipeg as several weak upper-level disturbances move through the region. There will be a persistent, background chance for some drizzle or light showers through the region on Thursday and Friday, but the best chance for organized rain showers is on Friday morning. Temperatures will remain near-seasonal with a high of around 9°C on Thursday and near 7°C on Friday. Winds won't be an issue either day, with light easterlies expected through the period. Temperatures will dip down to around +4°C on Thursday night and near +2°C on Friday night.
Long Range Outlook
Cloudy conditions will persist through Saturday and into Sunday with more chances for some light rain shower activity. Winnipeg may see some sunshine mixed in through the day on Sunday, however the overall trend is for mixed to cloudy conditions to continue right into next week. No major rain systems are on the horizon, but the occasional chance of light showers is forecast to return here and there over the next week.
Overall signals are weak at the moment, but it appears that there is a chance of cooler weather moving in the middle of next week with a return to highs in the low single digits.
Winnipeg's seasonal daytime high is currently 7°C while the seasonal overnight low is -3°C.