A broad upper ridge will keep the jet stream well to the north over the next 5 to 7 days, keeping the frost away as seasonably mild temperatures stay across the region.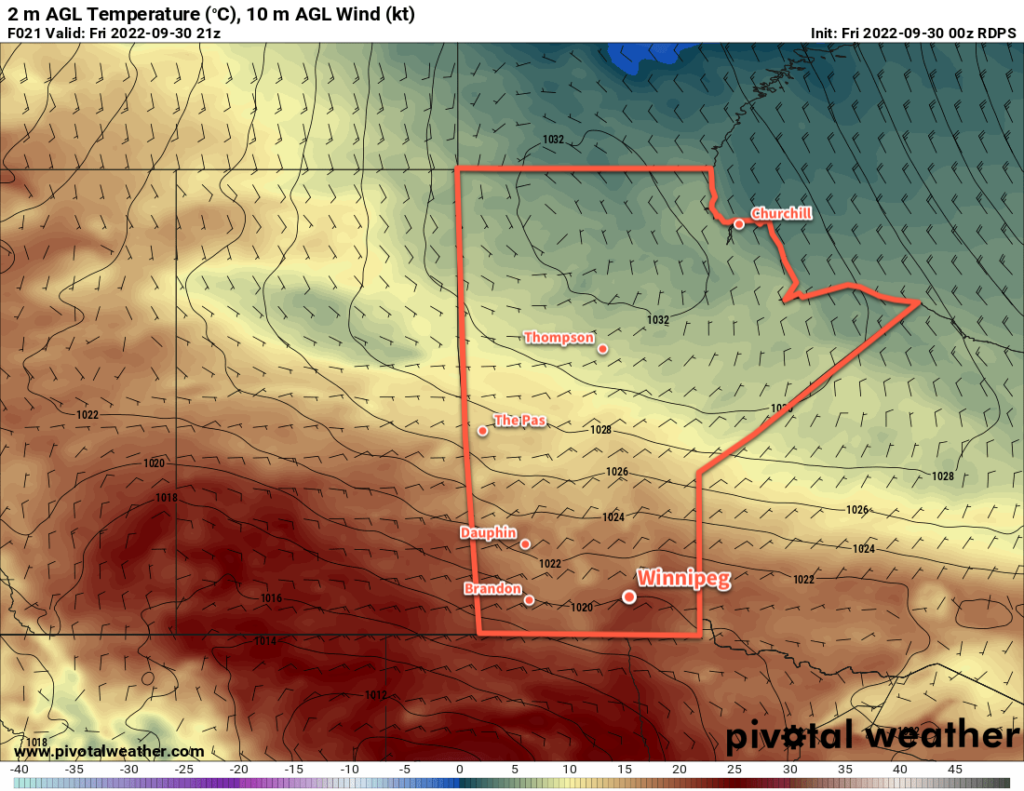 The weather will be quiet across southern Manitoba over the next several days as an upper ridge continues to sit over the region. Most areas will see a bit of cloud this weekend as an upper low passes through the Northern Plains of the United States, but almost all the rain associated with the system will stay south of the international border.
There will be slight chance of some light showers Saturday night into Sunday, but any amounts will be light and scattered. The upper low will begin to shift out of the region at the beginning of next week, taking the cloud with it, leaving behind mild temperatures to start the week.
Through this mild period, Winnipeg will see daytime highs in the upper teens or low twenties with overnight lows in the upper single digits.
Long Range Outlook
A cold front will push through the region mid-week, ushering cooler conditions. Daytime highs will drop towards the 10 °C mark with frost likely at least a couple times in the second half of the week. No hard freeze is in the forecast, but lows will likely dip just below freezing a couple times.
Before then, though, the weather will be quite pleasant. With the long weekend ahead, we hope you're able to get out and enjoy some of that fall warmth before it disappears!
Today's seasonal daytime high in Winnipeg is 15 °C while the seasonal overnight low is 3 °C.