Winnipeg will see warm summer temperatures over the next few days with plenty of sunshine for the weekend, but wildfire smoke will make a reappearance.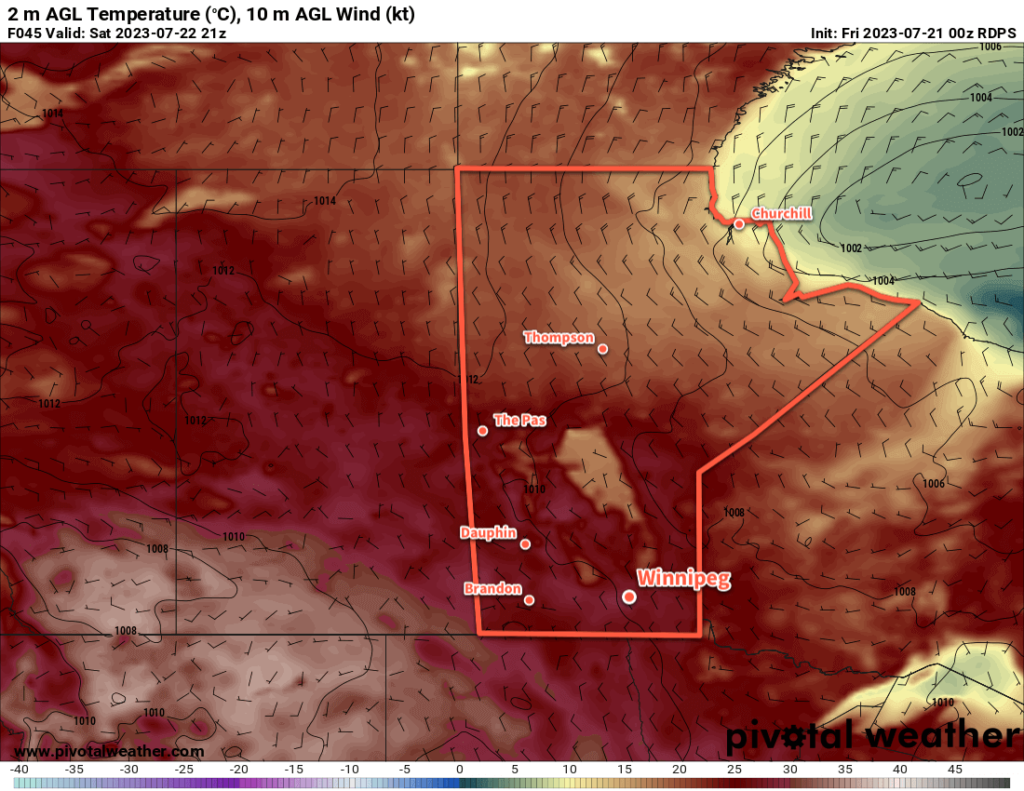 Back from vacation, and I'm glad to say our first forecast back is a nice one. Over the next few days, the upper-level pattern over the Prairies will stay relatively stagnant. An upper ridge over the western Prairies will slowly build and nudge eastwards while a few disturbances rotate through central and northern Manitoba.
In Winnipeg, this will mean that temperatures will be fairly consistent in the days ahead; highs should sit in the upper 20s while overnight lows dip to the mid- to upper teens.
There will be plenty of sunshine in the city in the days ahead too. Today will bring some cloudy periods; there's a small chance of an isolated shower or thunderstorm this morning as a shortwave moves through the area, and then again late in the day as a weak upper trough approaches from the northwest.
Heading into the weekend, conditions will settle with sunny to mixed skies. Winds will be generally light, but Saturday could bring northwesterlies into the 20 to 30 km/h range.
The big question for the coming days will be just how much smoke the city will see with this weather pattern. Satellite pictures last night showed a decent plume of smoke to the northwest, corroborated by reports of poor visibility in The Pas and Flin Flon through the day. That smoke will gradually shift towards southern Manitoba. It shouldn't be too bad today, but we'll likely see smokier conditions develop at some point on Saturday and persist into Sunday.
Long Range Outlook
To start off next week, the upper ridge will build eastwards into Manitoba and bring more heat to the region. Temperatures will climb into the low 30s with dew points heading towards the 20 °C mark. This will make for a rather hot and humid first half of the week with Humidex values reaching into the upper 30s. Some unsettled weather is possible mid-week with near-seasonal temperatures returning to end the week.
Today's seasonal daytime high in Winnipeg is 26 °C while the seasonal overnight low is 13 °C.