A broad area of high pressure moving into Manitoba will bring seasonal temperatures and plenty of sunshine for the weekend.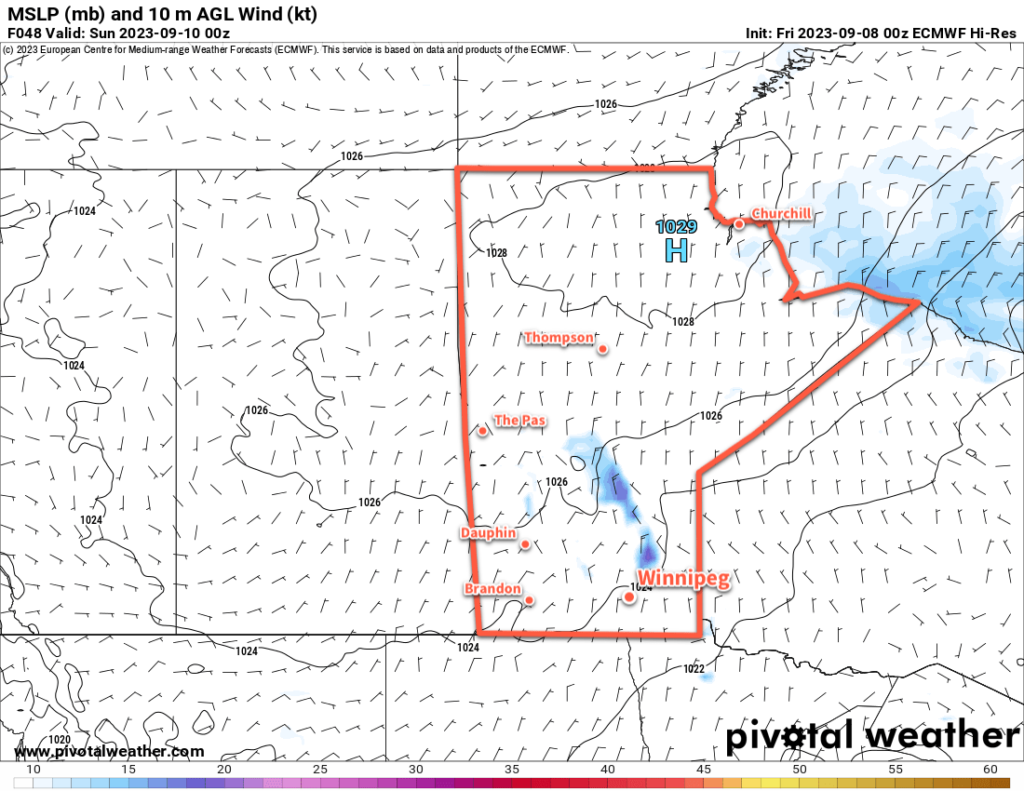 It will be quiet weather for Winnipeg and area over the next several days as a broad area of high pressure builds eastwards across the Prairies. This system will bring daytime highs in the low 20s to the region over the next few days with overnight lows in the 5–10 °C range. The days will bring light northerly winds with calm conditions at night. And most days will bring morning sun that gives way to a few afternoon clouds.
Some fog patches could be possible overnight on some of the upcoming nights as well.
There's also no notable chance of precipitation right through the weekend.
Long Range Outlook
Heading into next week, the seasonal temperatures will continue right through the week . A low pressure system could move into the region mid-week, bringing southerly winds, warmer temperatures, and a chance of showers.
All in all, there's lots of pleasant September weather ahead, so hopefully you can get out there and enjoy it!
Today's seasonal daytime high in Winnipeg is 20 °C while the seasonal overnight low is 8 °C.