A potent Alberta Clipper is bringing very strong winds and blowing snow to southern Manitoba this morning. In its wake, a surge of Arctic air will send temperatures plummeting back to bitterly cold values.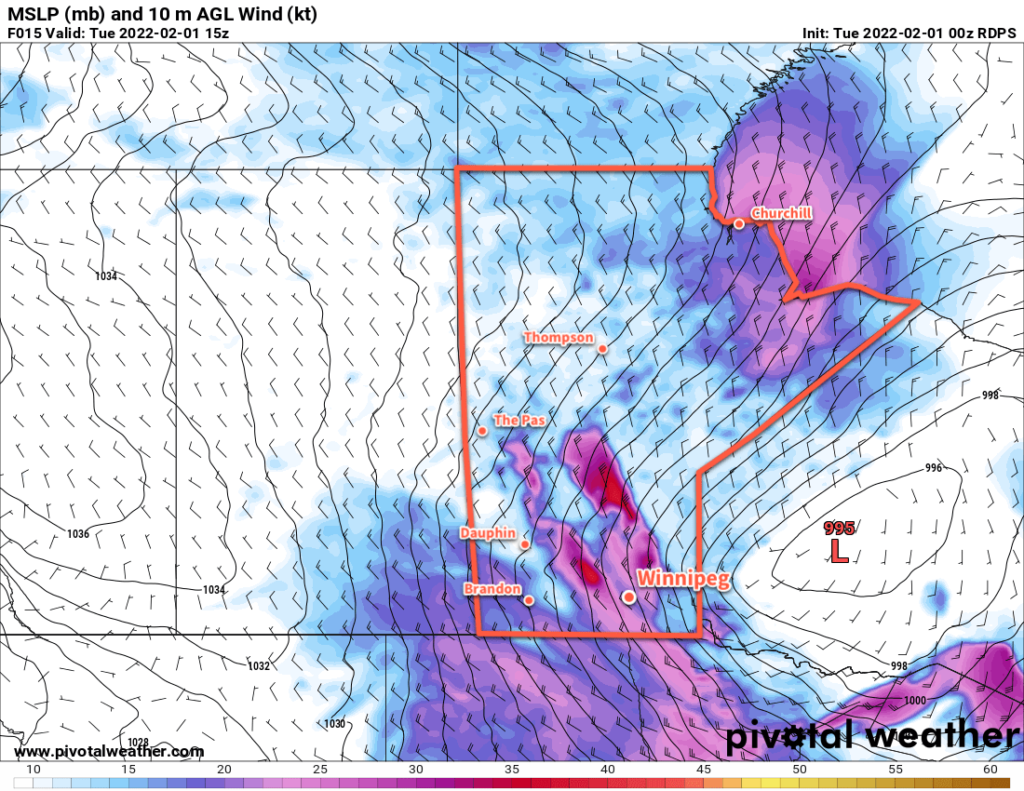 Starting the day today, the clipper has moved off to the east and brought strong northwest winds as high as 60 gusting 80 km/h to the Red River Valley. This, combined with the 5–10 cm of snow overnight, is producing widespread blizzard conditions through the Red River Valley. Temperatures have also fallen from a high close to 0 °C near midnight into the -10 to -15 °C range. The snow will taper off today as temperatures continue to fall towards -20 °C by the end of the day.
Those strong winds will ease to 40 gusting 60 km/h by the end of the day. This will ease the blizzard conditions, but areas of poor visibility in blowing snow will likely persist across the region into the evening hours.
The wind will ease Tuesday night as skies clear and temperatures head to a low dipping below -30 °C. Extreme cold warnings may be issued if enough wind persists to hit -40 wind chills (only 10–15 km/h winds will be needed).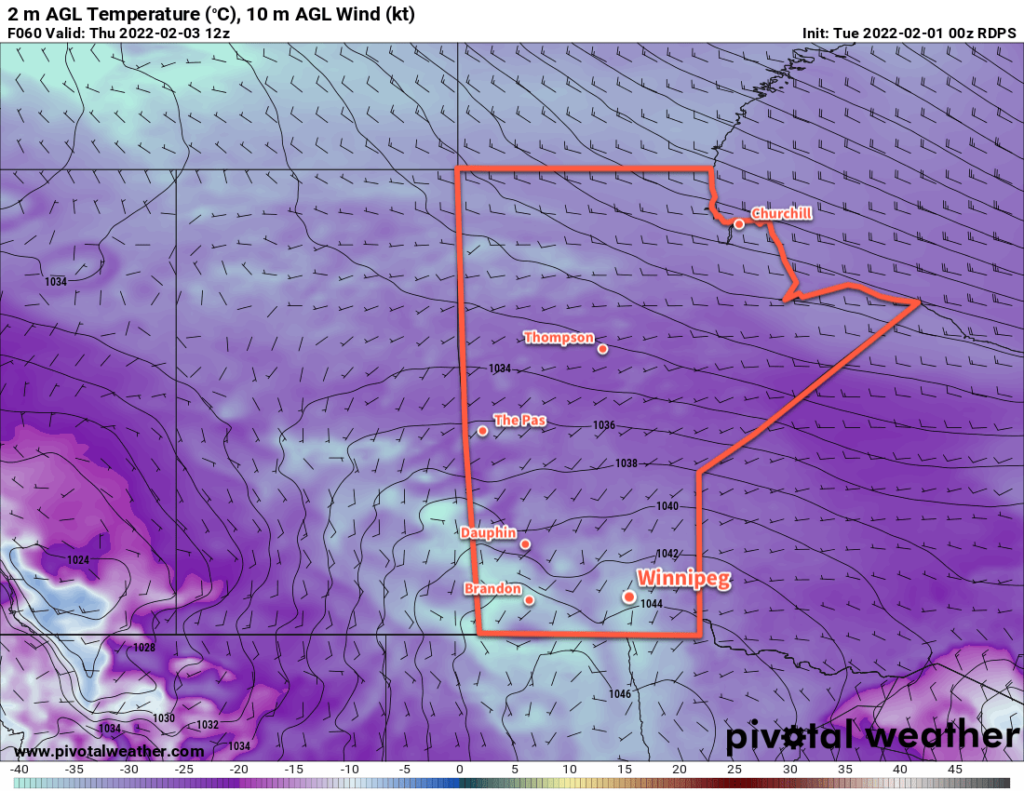 Mid-week will bring plenty of sun but temperatures will stay quite cold with highs in the -20 to -25 °C range and lows dipping into the -30 to -35 °C range. Extreme cold warnings are all but a certainty on Wednesday night.
A weak disturbance will begin to push a little bit of warmer air into the province on Thursday night, bringing some cloud and a chance of some light snow. Skies should clear out again for Friday.
Long Range Outlook
The end of the work week will continue cold, but a substantial push of warm air and cloud will move into the region Friday night. Another 5–10 cm of snow could fall by Saturday evening.
After that, the region will see variable cloudiness with a general warming trend to the forecasts. Next week looks like it could be a return to seasonably mild temperatures with highs climbing back above -10 °C.
Today's seasonal daytime high in Winnipeg is -11 °C while the seasonal overnight low is -21 °C.