The remainder of the work week will bring fairly seasonal temperatures to Winnipeg as the weather slowly improves. For the weekend, however, another blast of well above-seasonal temperatures is on the way!
Today will see a continuation of yesterday's fog and drizzle patches through the morning hours, but it should dissipate with conditions improving by late morning as a weak cold front passes through the region. Behind that, we'll be left with mainly cloudy conditions and light winds as the temperature climbs to around 3°C. The cloud cover will stick around overnight as we head to a low near –1°C.
Thursday will see a chance of flurries in Winnipeg & the Red River Valley as a weak shortwave drifts over the region in the northwest flow aloft. Northwesterly winds to around 20km/h will accompany a very close to seasonal high of 1°C. If we do see snow, it won't accumulate to much, if anything at all.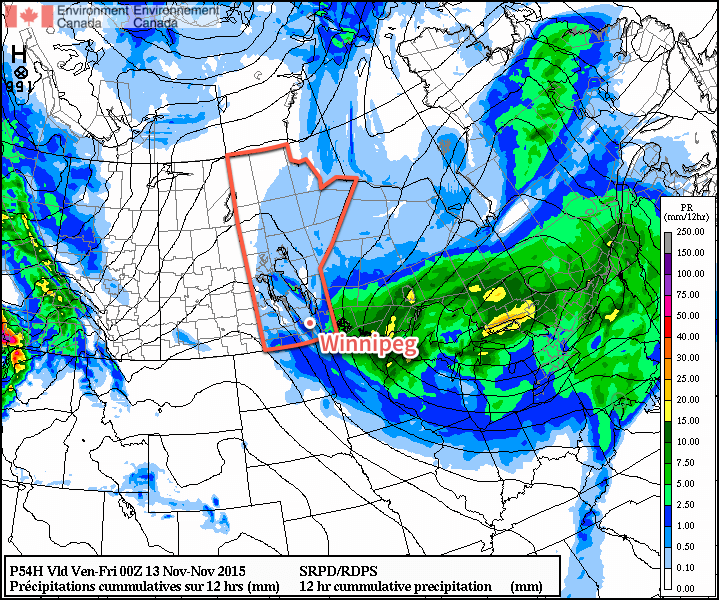 After the shortwave passes through on Thursday, skies will begin to clear, although with so much low-level moisture in the region, exact timing will be tricky. Skies will likely clear out at some point Thursday evening/overnight, however the cloud might persist into Friday morning before clearing. This timing will affect our overnight low forecast; if things clear out earlier, then we should see a low near –5°C or so, while if the cloud sticks around through the night, the low will be closer to –1 or –2° C.
Regardless of how Friday starts, we'll be heading towards a mainly sunny high of 3 or 4 °C. Friday's overnight low will sit near 0 to +1°C as much warmer air begins building in for the weekend.
More Warm Weather This Weekend And Beyond
Heading into the weekend, temperatures will soar again as the large-scale northwesterly flow that was in place shifts to be a more zonal, westerly flow, replacing cooler air with more mild, Pacific-sourced weather.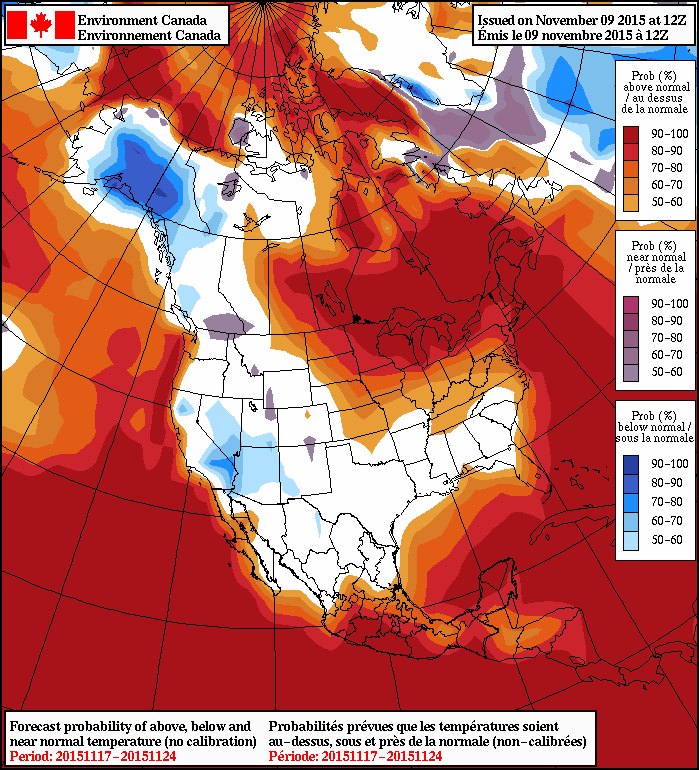 Generally speaking, daytime highs should climb into the upper single digits for both Saturday and Sunday which, while not sounding particularly warm, will be anywhere from 7–10°C above normal for this time of year.
Another low pressure system will work its way into southern Manitoba early next week, and while most of the precipitation looks like it will remain well north of the Red River Valley, the pattern does look like we may once again see the return of low cloud, drizzle and fog. It's too early to tell, but just in case, you'd better get out there and enjoy the sun this weekend before it gets covered up again!