Early May is typically when the severe weather season really ramps up in the US Plains and this week has certainly lived up to that. The region has seen severe weather every day since Wednesday and is expected to see more today. A western troughing pattern has been dominant the past few days, allowing a strong southerly flow to take place in the lower levels of the atmosphere – advecting in plenty of moisture from the Gulf of Mexico located nearby. High levels of instability, coupled with enough shear to support supercells was in place.
The worst day of the outbreak tornado-wise occurred on Wednesday where 48 tornadoes touched down from Nebraska, all the way down to Texas. A particularly dangerous situation unfolded in Oklahoma as a supercell with a history of producing tornadoes moved northeast along I-44 and through the large city of Norman where it dropped a tornado, later rated EF-1. The same supercell also produced an EF-2 tornado near Bridge Creek, shortly before it dropped the Norman tornado. Tornadoes were not the only threat on Wednesday; significant rains fell across Oklahoma, including Oklahoma City, which saw trailing supercells hit the city and as a result severe flash flooding. One person died from the storms, while a few dozen were injured. Ditches became raging creeks that spilled their banks onto highways and residential areas. It's not uncommon to see supercells drop 100mm of rain or more in an hour. Radar indicated that some areas just southwest of Oklahoma City saw over 250mm on Wednesday. Numerous stations in the area broke their daily rainfall records from this event. A state of emergency was issued in 12 counties as a result of the storms.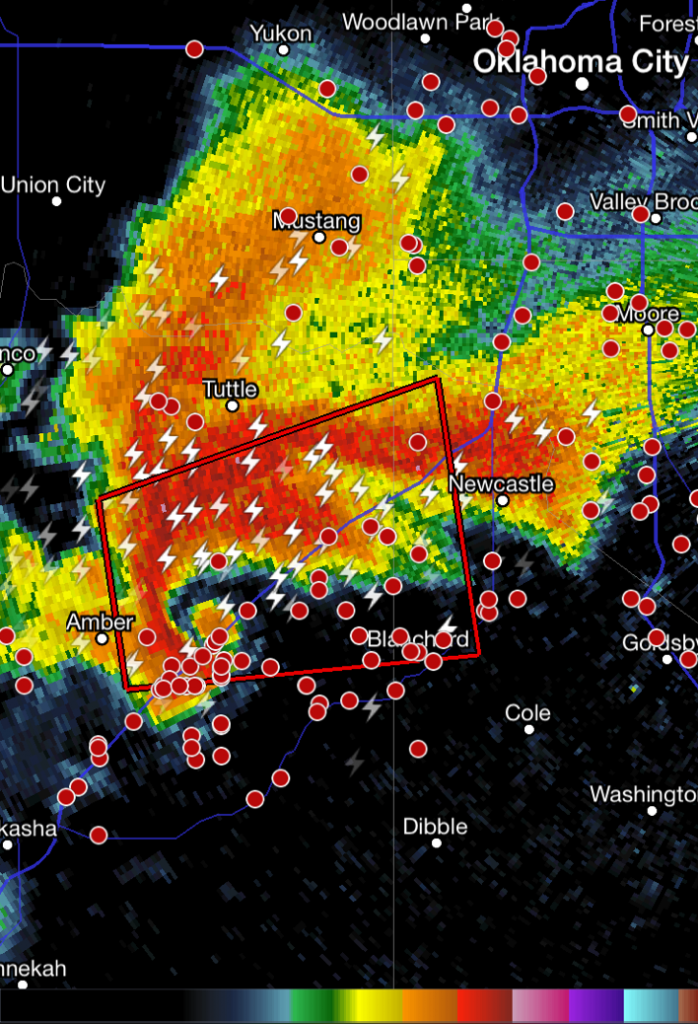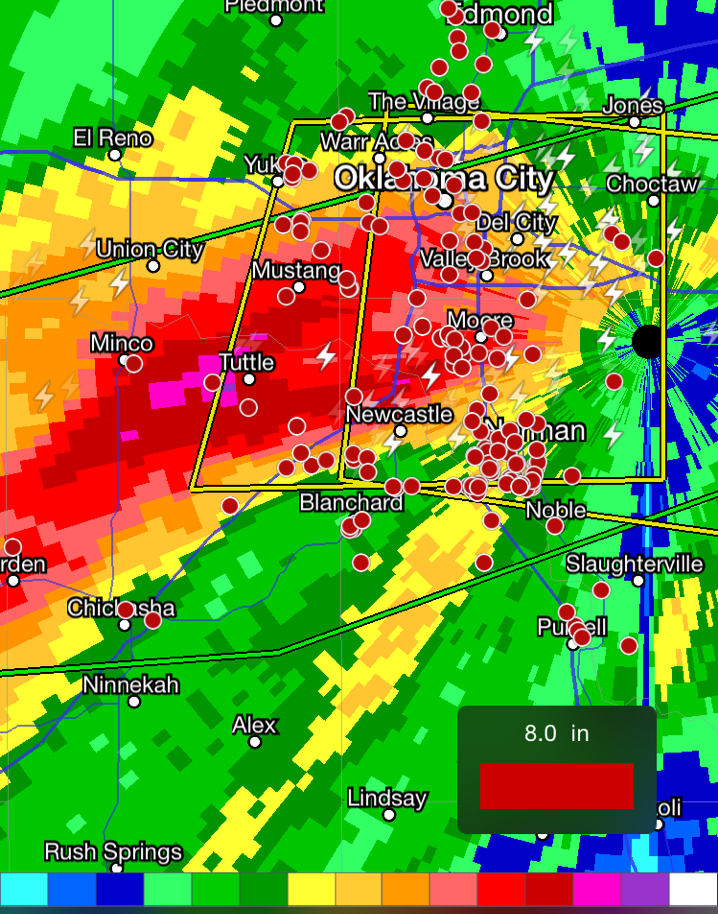 More severe weather is expected today as the trough shifts slightly eastwards. There's a chance that today could be the second significant tornado day in less than a week in the Plains – Kansas, southeast Colorado and northern Oklahoma regions are under the gun. However, there are still a few uncertainties due to the models showing some mid-day convection possibly limiting the heating. The Storm Prediction Center had issued a moderate risk for the region as of Friday night. Regardless of what happens in the first half of the day, there will be severe storms; residents in the region will have to keep an eye on the sky for large hail, severe winds, torrential rains and even tornadoes!