Winnipeg will see calm weather through the first half of the week filled with plenty of sunshine as temperatures return to more seasonal values.
It's another short and sweet forecast today with little weather in store for Winnipeg over the next couple days.
Today & tomorrow will both be sunny days, however temperatures will remain below normal. Today will see a high near -10°C, and there will be another chilly night ahead with a low near -20°C. Tuesday will be milder, with highs climbing to around the -5°C mark with southerly winds to 15-20 km/h. Expect a low near -12°C on Tuesday night.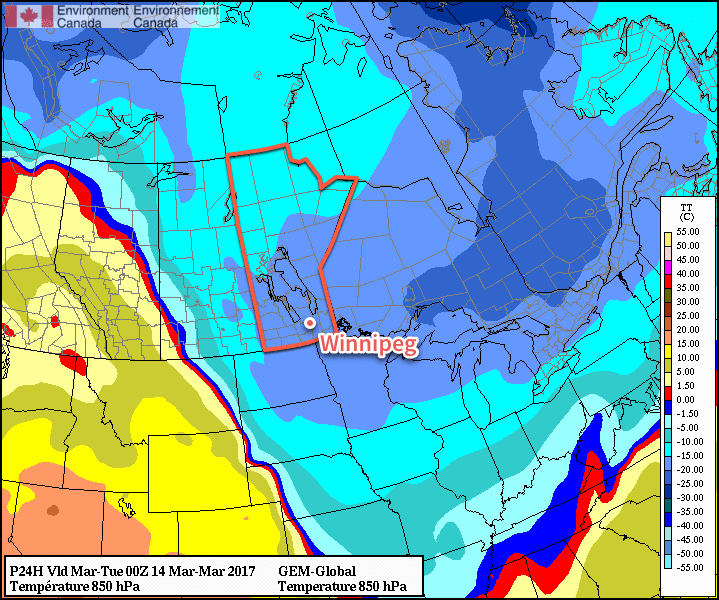 Wednesday will see cloud cover move into the region, creating mixed to cloudy skies, as even milder air pushes eastwards. Highs will climb to around -2°C with strengthening southerly winds to around 30 km/h. Lows will be mild on Wednesday night near the -4 or -5°C mark.
Long Range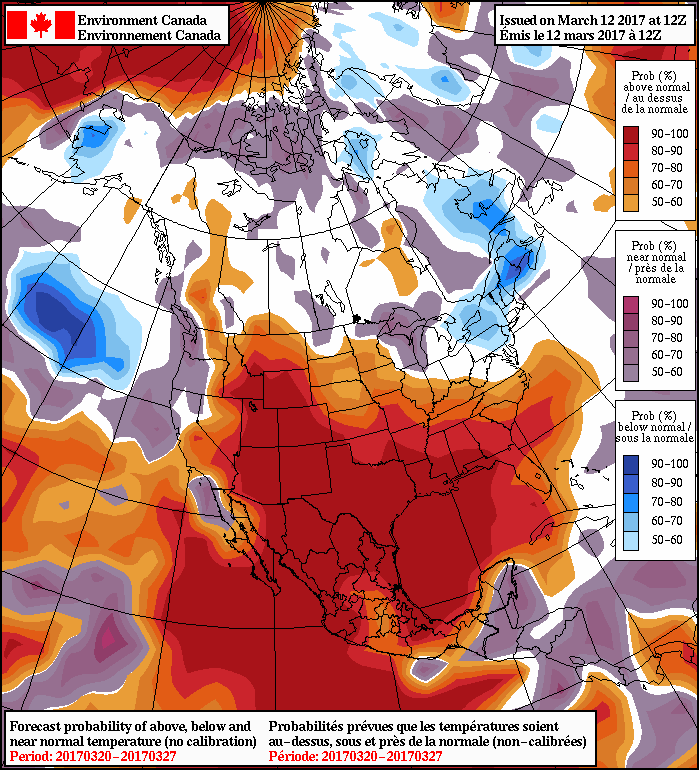 Temperatures will moderate towards seasonal values for the long-range, however in the second half of this week temperatures will likely climb above-normal for a few days before returning to seasonal values for next week.
Precipitation wise, it looks like there will be a chance for some rain or snow this Thursday into Friday, and then the threat for a more potent storm system for the start of next week.
Winnipeg's seasonal daytime high is currently -2°C while the seasonal overnight low is -12°C.